01.07.[News of the day] • Binance renews Fiat withdrawals through Faster Payments in the UK • and other articles
4 min read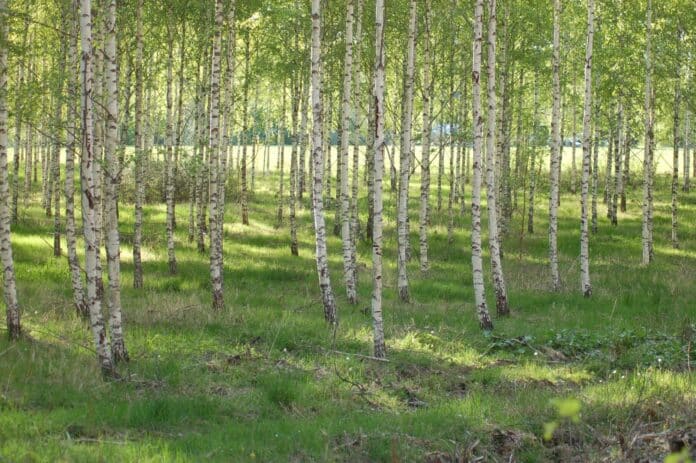 Welcome to today's overview of crypto news 01. 07.:
MARKETS
BTC has been doing well for the past few days, recovering more than $ 6,000 from the weekend bloodbath. He even headed for a 12-day high of over $ 36,500. However, despite positive news from giants such as the investment fund George Sorose, BTC has begun to fall in the last 24 hours. At first, it fell to around $ 34,000, but the bulls have not yet released control and have pushed the price above $ 35,000 again.
After that, BTC dropped to just over $ 33,000. BTC thus continues its unfavorable trajectory.
Some altcoins have also enjoyed multi-week highs in recent days. A valid example was ETH, which added more than 30% of its value in a matter of days and rose well above $ 2,200. Since then, however, the ETH has lost more than $ 100 and is now close to breaking the $ 2,100 threshold.
Technical analysis: BTC / USD – Evening Star Doji confirmed?
Cryptocurrencies
Twitter CEO Jack Dorsey keeps saying "no" to Ethereum
Twitter CEO Jack Dorsey has again rejected the idea of ​​buying ETH, even though the social media platform is developing non-fungible token (NFT) activities.
On Wednesday, the platform announced distribution through Rarible, the main NFT platform using the ETH blockchain network to mint digital collector tokens.
But even though Twitter publishes 140 NFTs on the ETH platform, Dorsey seems to remain loyal to BTC alone. Following the NFT report, Twitter user Packanimal suggested that it was "only a matter of time before" Dorsey invested in Ether, to which the CEO simply said "No".
No.

– jack (@jack) June 30, 2021
Kazakhstan will introduce new energy bills for cryptocurrency miners in 2022
Kazakhstan is becoming an increasingly popular site for cryptocurrency mining, so the president has signed a new law introducing an additional fee for cryptocurrency miners.
The President of the Republic of Kazakhstan, Kassym-Jomart Tokaev, recently signed a new law introducing an additional tax on energy used by cryptocurrency miners operating in the country. The new fees will take effect in January 2022.
According to the local news agency Kursiv, the new law introduces an additional fee of 1 Kazakh tenge (0.00233 USD) per kilowatt hour consumed by cryptocurrency miners.
The additional tax levy is part of a series of legislative amendments to the National Tax Code concerning cryptocurrency miners. The Kazakh parliament approved the bill in mid-June.
Banks, crypto exchanges, companies
Binance renews Fiat withdrawals through Faster Payments in the UK
On June 28, Binance recorded a notice revealing that withdrawals through Faster Payments, a popular UK-based interbank payment platform, had been suspended due to maintenance.
The news came the same week that the British financial regulator, the Financial Conduct Authority (FCA), ordered Binance Markets Limited and Binance Group to cease all regulated derivatives and securities activities in the country. This has led many to conclude that a sudden and seemingly opaque suspension of faster payments could signal further problems facing the stock market.
According to a Reuters report from June 30, which refers to a spokesman for Binance, in addition to purchases with a bank card for British users, withdrawals through the Faster Payments service were renewed on June 29.
Investment application with more than 600,000 users wants to offer crypto services
In a recent interview with Yahoo Finance, Sarah Levy, CEO of Betterment, said the company was considering how to provide its clients with crypto services in the long term. According to her, investors would gain the most if they adopted the popular HODL strategy.
Levy agreed with critics of the cryptocurrencies that the market is "volatile." On the other hand, it argued that Betterment could reduce the risks associated with trading digital assets by educating its users.
According to Levy, cryptocurrencies are "countercyclical", which means that they are doing well, even if the economy is going through difficult times.
CBDC, Regulation
Indian cryptoexchanges are still trying to secure banking partners
According to a Reuters report on Thursday, it is still difficult for Indian cryptoexchanges to open accounts with financial institutions. Although there is no ban on cryptocurrency trading in India, banks are reportedly acting on the advice of the Central Bank of India (RBI) and avoiding cryptoexchanges.
Already in May, the RBI clarified its position on this matter, stating that banks are not prohibited from operating exchanges. Indeed, the Indian Supreme Court overturned the previous RBI rule, which prevented banks from offering account management services to crypto-trading platforms.
Insufficient access to banking services causes major distortions, such as a reduction in the scope for immediate settlement of withdrawals.
US diplomat to Salvador president: "BTC must be well regulated"
During her visit to Salvador on June 30, Victoria Deputy Secretary of State for Political Affairs Victoria Nuland discussed the BTC law with Salvadoran President Nayib Bukel. She emphasized that BTC must be "well regulated" in the country:
"So I suggested to the president that whatever Salvador decides to do, he should ensure that it is well regulated, that it is transparent and accountable, and that it is protected from malicious actors."
She also mentioned that the US is "watching" cryptocurrencies in connection with the recent ransomware attacks.