06.07.21 Technical analysis of BTC / USD – BTC threatened depending on the global financial market?
3 min read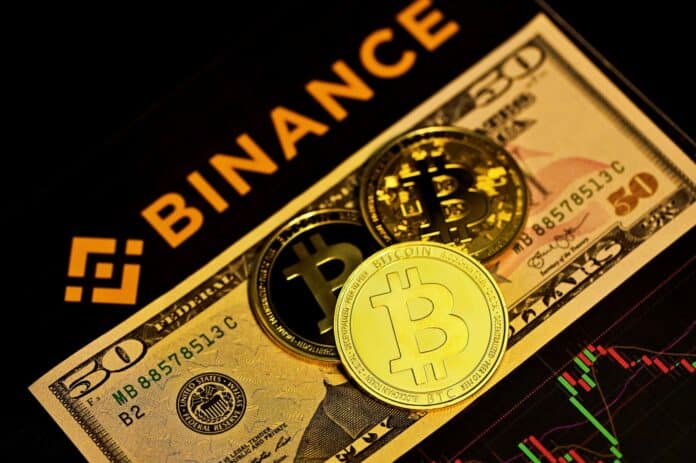 During yesterday afternoon, there was an increase in dynamics, which was accompanied by a smaller sale. Technically nothing has changed, but here you can see that the volumes are watching pay off.
BTC and other markets
Otherwise, I constantly monitor other markets such as gold, the dollar index and the bond market. The gold has woken up and we will probably test the key resistance and the upper wall of the descending channel from below. The dollar index remains stable and the bond market is still spinning up. In particular, those bonds are extremely important, because their price growth can be a problem.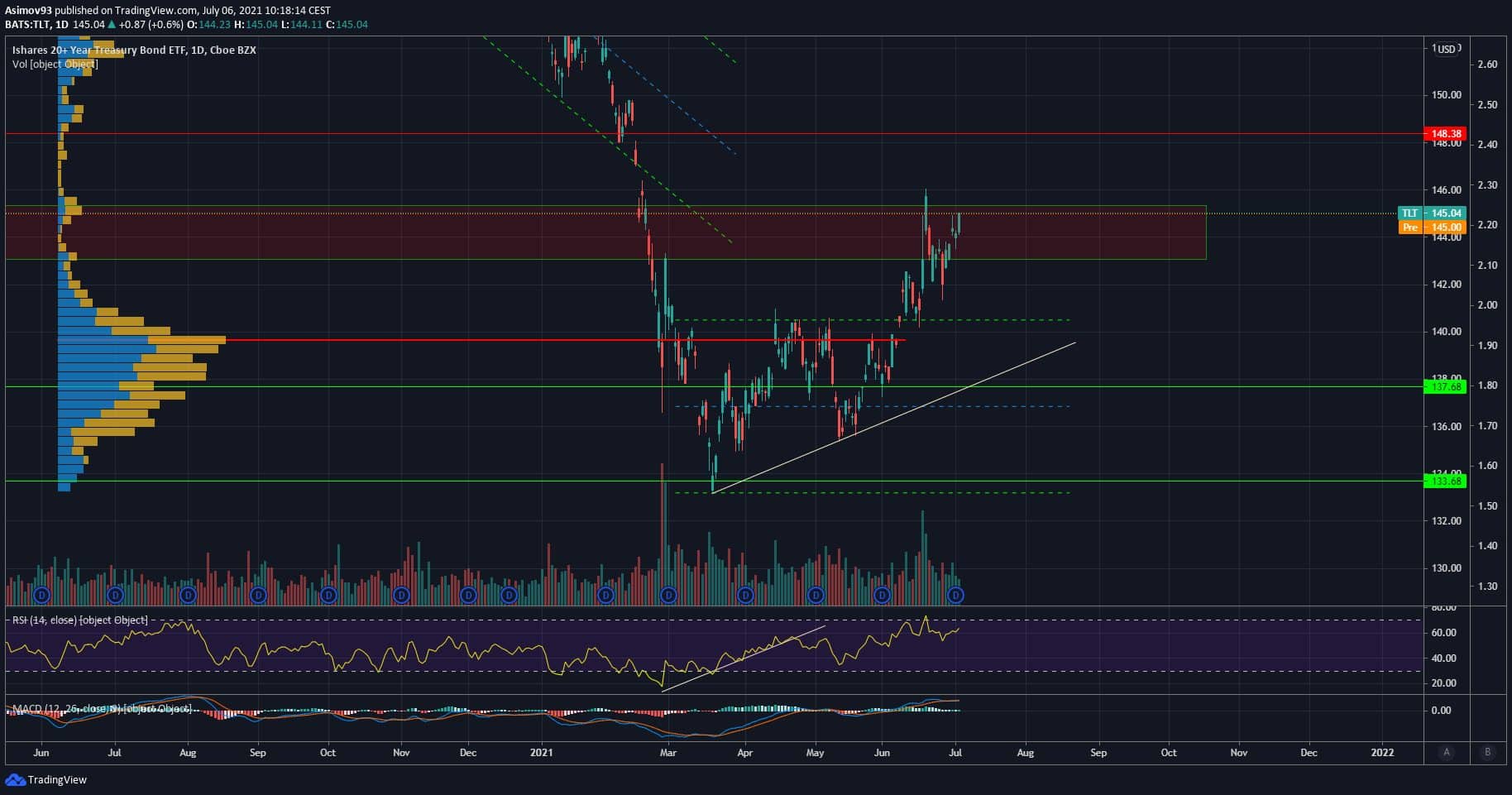 The positive momentum on the bond ETF (20+) is still growing, which tells us that investors are moving their capital to "safe haven". Safe hevens include, of course, gold, the US dollar, and US government bonds. Therefore, it is now necessary to monitor all the listed markets.
If they go up at the same time, investors are definitely getting ready for a problem. In short, they hide their capital where it does not lose value. And as we have said many times, when you add somewhere, you have to take somewhere. So when gold, bonds and DXY strengthen, something must sooner or later start to fall – the candidates are BTC and stocks. In addition, market interest rates are going down – it is not expansionary for the US economy, on the contrary restrictive.
Current situation at 4H TF BTC / USD
On the intraday chart we can see that small growth structure. BTC is essentially rising in the range of the plotted channel, so until this structure is broken, the price should rise steadily. However, I will allow myself to pierce those volumes again – we simply have here continuous declinewhich is a huge problem. Wants it confirmation, otherwise, the expansion is extremely untrustworthy.
Indicators
RSI more or less oscillates around half of the indicator values. But for about ten days there is more of a tendency to stay in the upper half for more time. The downside is that the curve can't even get close to the 70-point limit. The behavior of MACD is otherwise quite vague. Actually unusable.
In conclusion
Yesterday's growth in dynamics may continue during today, so I'm very curious how it closes the day candles. If BTC drops slightly again and ends close somewhere in the middle of the support band, we will probably have another test of 30,000 USD. The market has been behaving quite chaotically for the last two weeks and there are not many clues to start from.
That's why I keep saying it's good to wait application a large signal such as the much-mentioned Evening Star Doji, which has been confirmed. It is also prudent to monitor the dollar index, gold and the bond market from time to time. If these markets grow, capital is pouring out from somewhere.
ATTENTION: No data in the article is an investment board. Before you invest, do your own research and analysis, you always trade only at your own risk. Cryptheory team strongly recommends individual risk considerations!