07.07. [News of the day] • London, hard fork ETH will be launched on August 4 • and other articles
5 min read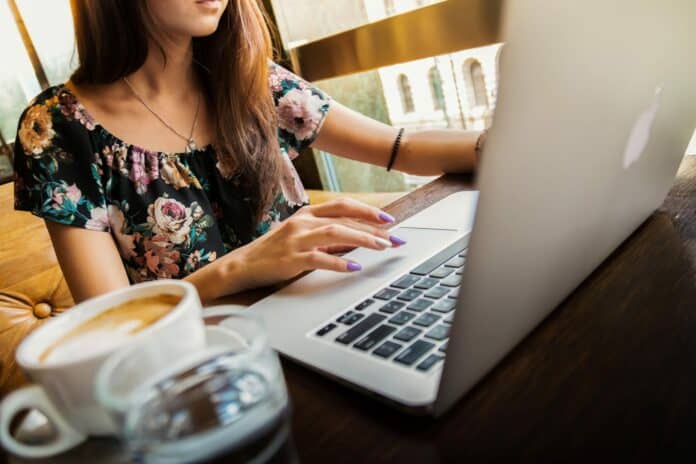 Welcome to today's overview of crypto news:
MARKETS
After a positive weekend, BTC fell to just over $ 33,000. However, the bulls regained control and pushed the cryptocurrency to around $ 35,000. However, another set of negative reports coming from China and its central bank brought the bears back into play. Within hours, BTC fell again by more than $ 1,000.
However, BTC seems to be less and less affected by these frequent comments on bans from the world's most populous country, as the asset recovered just as quickly. As a result, it is again trading just below $ 35,000.
However, the ETH has also been enjoying growth in recent days after recovering from a drop below $ 2,000. In the last 24 hours alone, it has pumped from a daily low of $ 2,250 to its current level of almost $ 2,400, its highest price limit since June 17. 
Technical analysis: Dollar index
Cryptocurrencies
Chinese miners are getting rid of GPUs on the second-hand shop
As a result of the anti-mining crackdown, Chinese miners began selling used graphics processing units (GPUs) in the second-hand market.
Over the past month and a half, more and more new contributions to the sale of GPU stacks have appeared on Xianyu, one of the largest second-hand apps markets in China and owned by Alibaba.
Although the Chinese State Council's comment on the intervention specifically concerned trading and mining activities, provincial governments focused on the broader cryptocurrency industry by ordering power plants to cut off supplies to mining farms.
London, hard fork ETH will be launched on August 4
The long-awaited London hard fork of Ethereum, which was to be launched this month, will now be launched on August 4 between 13:00 UTC and 17:00 UTC with a block of 12,965,000, said Ethereum developer Tim Beiko in a recent blog post.
Following the successful release of three testnets, Ropsten, Goerli and Rinkeby, London is another upgrade on the way to full implementation of ETH 2.0.
London fork will implement five much-anticipated proposals to improve Ethereum. Thanks to EIP 1559, fees will be less inflationary and more predictable, which is controversial because it will reduce miners' incomes. EIP 3554 will postpone adjusting the difficulty until December in preparation for the transition of the network to proof-of-stake. 
Banks, crypto exchanges, companies
Binance suspends payments to the main European payment network
Binance has announced that it is temporarily suspending euro deposits in the European Union's Single Euro Payments Area (SEPA) network. SEPA is one of the most important European payment systems, which facilitates the sending of cross-border transfers in euros across member countries.
SEPA effectively equals cross-border transactions with domestic transfers and is active in 27 countries. Transfer fees and their execution time are comparable to domestic payments when using this system, which increases convenience for businesses and individuals.
Binance, one of the largest in the world, sent an e-mail to users on July 6 stating that the decision to suspend payments was due to reasons beyond its control. Deposits will be returned within seven days, while withdrawals will not be affected. 
Bithumb's management is facing criminal proceedings in Hong Kong for fraud
South Korean media reports that top executives of the Bithumb Cryptocurrency Exchange are facing a lawsuit in Hong Kong over allegations of fraud. The lawsuit is directed against executives of a Hong Kong subsidiary who are facing criminal charges, while the Exchange's subsidiaries are facing a civil action for breach of contract. The two disputed subsidiaries are Bithumb Global and GBEX.
Bithumb tried to launch exchanges in various countries through partnerships, but these plans failed. The complainant alleges that Bithumb did not really intend to launch a crypto exchange in Thailand and made this allegation in order to top its BXA coins.
These BXA coins did not hit the Bithumb exchange, which played a role in the failure to launch the exchange in Thailand. According to the Thai partner, this caused serious damage and was an incentive to start litigation.
CBDC, Regulation
Binance has hired a new Director of Compliance Regulatory Obstacles
The world's leading crypto echange has announced the appointment of Jonathan Farnell as Director of Compliance. This is at a time when the company is facing increased regulatory control between several jurisdictions, including the United Kingdom.
In a press release, Binance assured that Farnell will be its new compliance director to "help develop its regulatory products, including regulated electronic money services and cryptoactive."
Farnell comes from the cryptocurrency trading platform – eToro, where he held the same position and was also a member of the board and head of the Compliance department.
The case of Ripple vs. The SEC has "cooled a little" according to some members of the XRP community
Given that no recent news has been communicated to the XRP community regarding the Ripple vs. SEC, Twitter user Martin Valk has asked XRP community members whether it means the lawsuit between Ripple and the regulator will now continue behind closed doors.
The people Valk tagged in his tweet are lawyers Jeremy Hogan and James K. Filan, as well as John E. Deaton, the founder of Crypto-Law.us. Valk was particularly interested in whether any dates for further hearings were known or whether this information had become private to the public from now on.
@ attorneyjeremy1, @FilanLaw & @ JohnEDeaton1 maybe it's just me, but it feels like the #SEC vs @Ripple case has gone a bit "cold".

When should we hear from the judge again? Are there any known dates or are they just going to continue behind closed doors from now on?#Ripple #XRP

– Martin Valk (@martincpvalk) July 6, 2021
One commentator referred to a pinned tweet on James K. Filan's Twitter page, which shows a table of planned events related to a lawsuit filed by the regulator against Ripple.
The table shows the deadlines for fact-finding and expert opinions are scheduled for the end of August and mid-October.