$1.28 billion in BTC returns to exchanges, but whales continue to accumulate BTC
2 min read
BTC continues to struggle. However, the short-term outlook is not good as far as general investor sentiment is concerned.
This is because the main digital asset on the market is being massively moved back to cryptocurrency exchanges. This means that investors are willing to sell their BTC amid the low and loss of interest in risky assets such as cryptocurrencies.
Bitcoins Return to Cryptocurrency Exchanges
According to blockchain data analytics platform Santiment, a net sum of around 40,620 BTC was transferred to cryptocurrency exchanges as prices dropped this week. In dollars, this amount is equivalent to more than US$ 1.28 billion.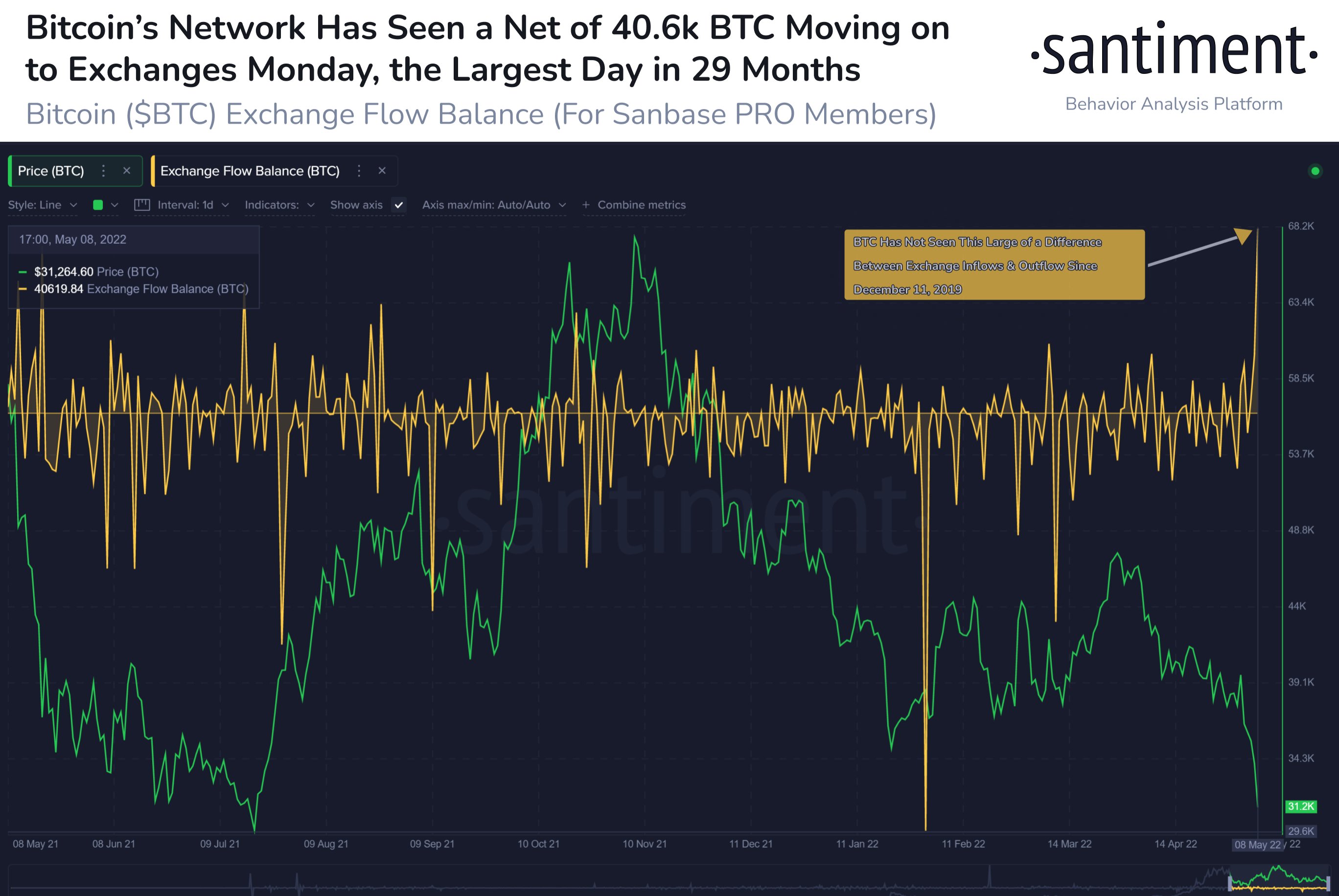 More than 40,600 Bitcoins return to exchanges. Source: Santiment
According highlighted the Santiment platform, this volume of BTC moved to exchanges is the highest peak since December 2019. "This marks the maximum polarization of the crowd," Santiment pointed out.
Previous Santiment studies from 2021 revealed that large increases in inflows from cryptocurrency exchanges tend to lead to an average 5% drop in the price of cryptocurrencies.
BTC below $30,000
BTC price has been experiencing hard drops in recent weeks. And, at the time of writing, it has returned to trading below $30,000 for the second time this week. Prior to that, the last time BTC had traded at this level was in July 2021.
In just the last 24 hours, the biggest cryptocurrency on the market has accumulated a drop of almost 4%. Considering the last seven days, the devaluation is already over 24%.
Furthermore, the current price of BCT is more than 56% below the all-time high of around $69,000 recorded in November last year.
The other cryptocurrencies on the market follow BTC in the downtrend and record weekly double-digit losses.
Whales take advantage of the low to buy BTC
On the other hand, whales – big BTC investors – are taking advantage of the downturn to line their pockets. Also according to Santiment, "there is clear evidence that BTC whale addresses are viewing yesterday's drop below $30K as a accumulating event."
"Santiment has seen the highest amount of transactions over $100K since January, and the supply of BTC held by whales is increasing again."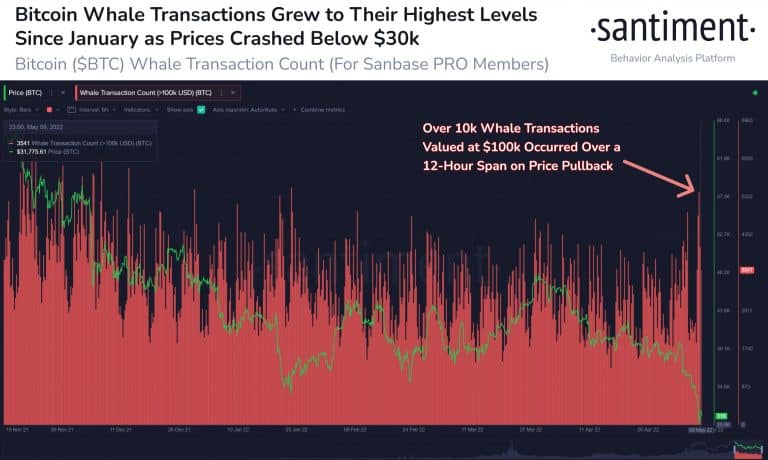 Whales buy more BTC. Source: Santiment
The analytics platform also shared a tweet on its Twitter account that says the number of addresses with at least 1 BTC has reached a new all-time high of 836,922, showing that many investors are buying on the low.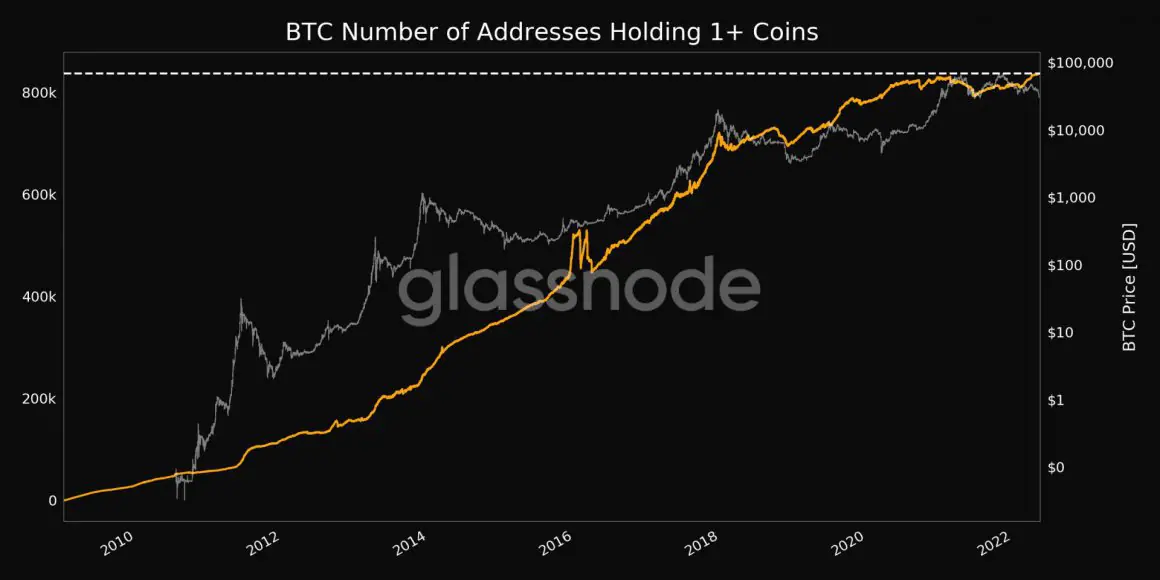 JUST IN: The number of addresses holding at least 1 #BTC has reached a new all-time high of 836,922.

— Watcher.Guru (@WatcherGuru) May 10, 2022
UST Stablecoin Collapses and Luna Foundation Sells All Its Bitcoin