11.07.21 Technical analysis of ETH / USD and LTC / USD – monthly charts
3 min read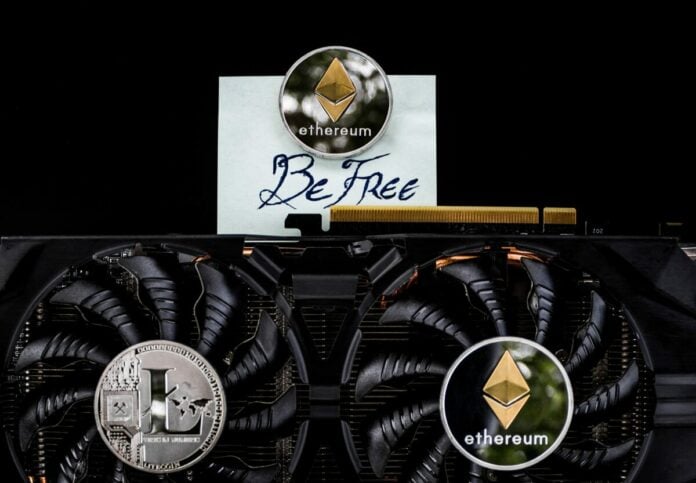 We will focus on ETH  and Litecoin . This time, we will also look at the monthly chart, as it is necessary to recall the macro view from time to time. Mainly on the basis of one important factor, conditions are rather deteriorating and there seems to be a risk of a complete freeze in price progress.
Current situation at 1M TF ETH / USD
As for the monthly chart, ETH completely dominated in May volatility, which was really dense on both sides. However, similar volatility means that something has broken. It is clear from the candle that the volatility was very strong on the south side as well. Therefore, there was no longer such certainty that it would go up, the market registered the said and since then the situation is only worse in this respect.
The June candle is rather neutral, as it managed to wipe out about 50% of losses. So the bears weren't so easy and met with resistance. In any case, volatility was much weaker than in May. So what will the July candle be like? So far, volatility is weak, volumes are clearly negligible.
In any case, the general view of the graph is obvious – in May something broke at ETH and the continuation of the uptrend is at least quite seriously uncertain. We will see what the June close will look like in the end.
Indicators
The RSI did not fall below 70 points at all, which is therefore objectively bullish. At ETH, there are good conditions for a situation where BTC would commit to a strong retracement above $ 50,000. ETH might well benefit from its previous strength, and maybe we could test ATH as well. The positive momentum on the monthly MACD has weakened, but it is really far from the bearish cross.
Current situation at 1M TF LTC / USD
For Litecoin, the monthly chart looks much worse, because after overcoming the ATH from the end of 2017, price growth did not continue at all. Eventually it happened massive drop by more than 70% and the very shape of the May candle is immense bear. The June candle is more like that again neutralbecause half of the losses were re – wiped.
Volumes also fell sharply, which could indicate that the market has reached its medium-term bottom. In any case, the exchange rate is currently consolidating near the high of 2019, which is just one of the strongest supports. It is therefore very important where the July close ends, because the neutral form with minimal volumes can be taken by market participants as a signal that Litecoin has bottomed out for some time.
Indicators
Litecoin did not have such favorable conditions, so it is currently well below 70 points – about 54 points. While on the MACD he is slowly but surely heading for a bearish cross.
ATTENTION: No data in the article is an investment board. Before you invest, do your own research and analysis, you always trade only at your own risk. Cryptheory team strongly recommends individual risk considerations!