17.11.21 Technical analysis of BTC – BTC does not have much to bounce back
2 min read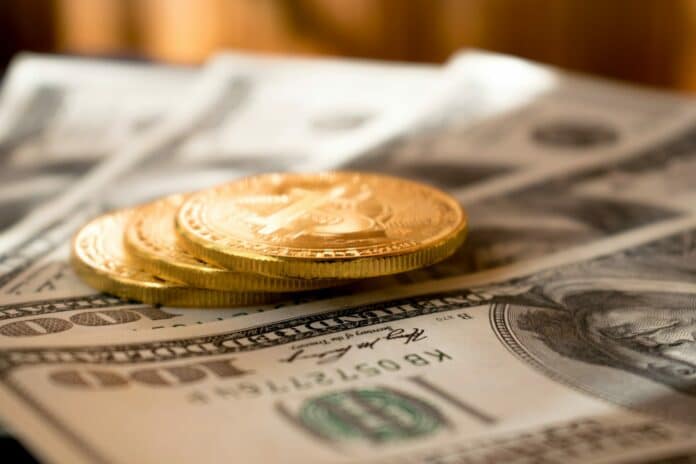 BTC failed again yesterday and pulled quite a lot of altcoins. It is also becoming really suspicious, because the market does not even have the strength to make any more meaningful reflection. At the same time, at least retracement would definitely be justified. However, our monitored support is still holding. Therefore, it is good to keep a cool head.
Current situation at 4H BTC / USD
BTC still comes across monitored support. Even though the initial reaction was indeed bull, because the touch candle closed like Pin bar. The really solid bottom wick and volumes were not negligible. I would then expect a short consolidation and then at least a retracement up. There were attempts, but they failed. Sales pressure is constantly increasing, which is of course not good at all.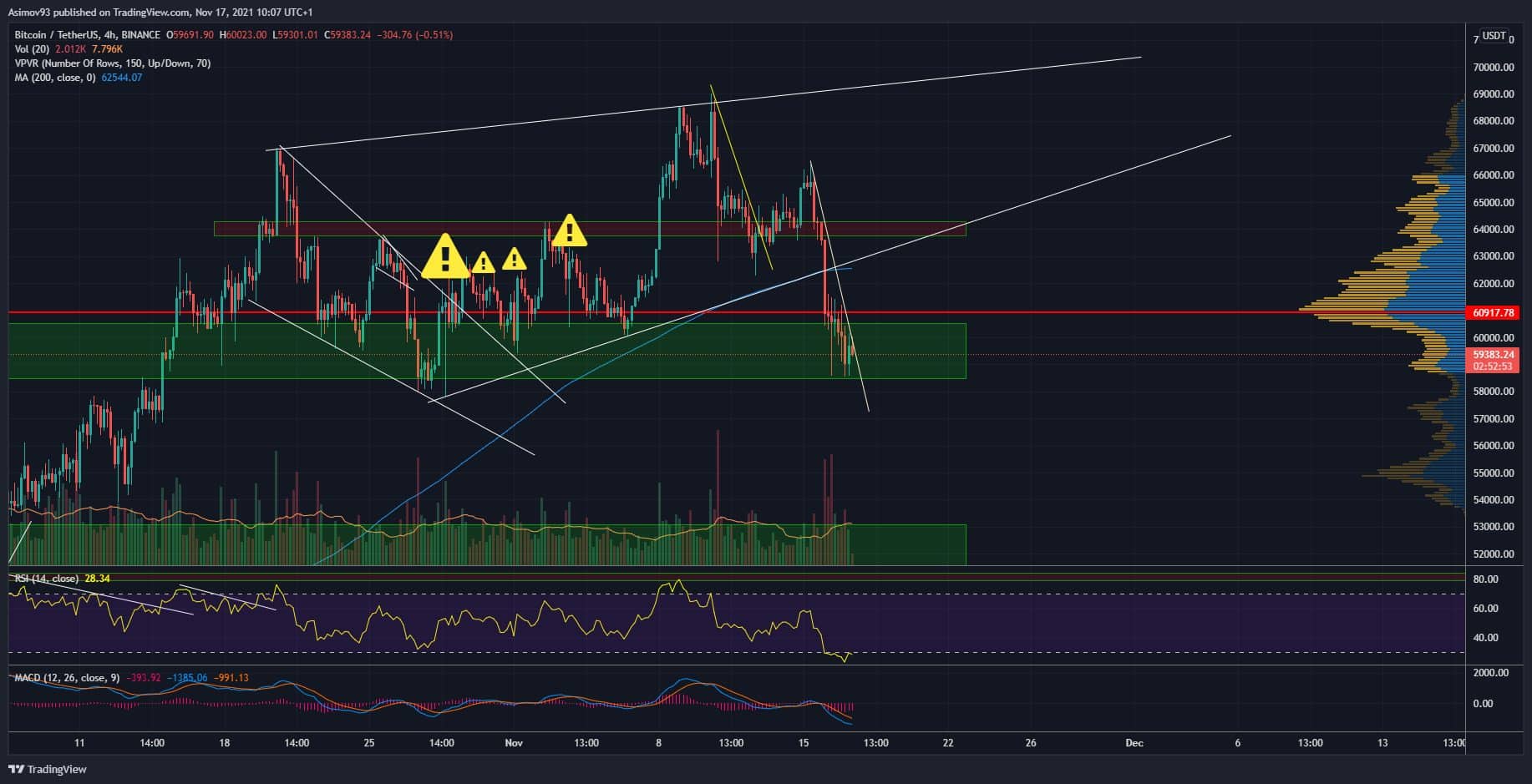 BTC must finally bounce back, because in the event of a support breakthrough, the total blood will start. In short, I feel panic in the air when the current support does not withstand the selling pressure. So if the selling pressure occurs. The truth is that buyers now have the opportunity to push the seller back. The question, however, is whether the initiative will come from them.
The slope is already quite steep, so for this reason alone, the reflection would make sense. In addition, support in recent weeks is quite strong. It would be strange if the breakthrough occurred on the first try.
Indicators
The current values ​​of 4H RSI are 27 points and the bottom is at about 23 points. The market is therefore still in an oversold area and has been in this area for quite some time. Another reason why we should at least get a retracement to 50 points.