18.11.[News of the day] • Indian Prime Minister calls on democratic countries to cooperate in the field of cryptocurrencies and other articles
5 min read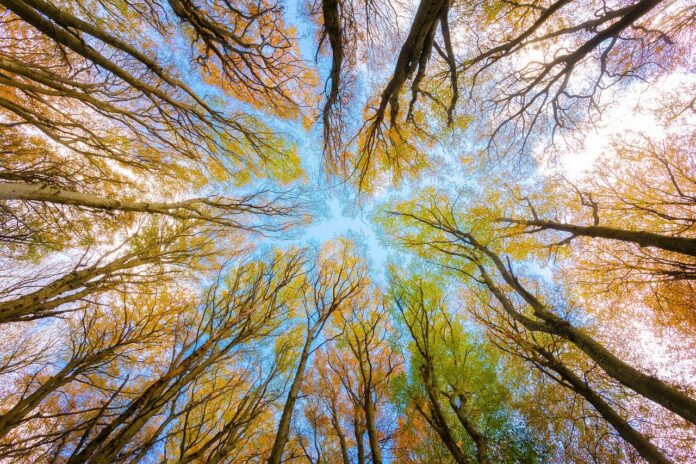 Welcome to today's overview of crypto news:
MARKETS
After BTC recorded its last all-time high of $ 69,000, it was gripped by the bears. Hours after peaking, they dropped $ 6,000 in assets and stood in his way as he struggled to recover.
A few days ago, the BTC failed to reach $ 66,000 when the bears pushed it hard again to the south. This time, the cryptocurrency lost more than $ 7,000 in a few hours and fell to a three-week low of $ 58,500.
Initially, BTC bounced back to $ 61,000, but it only took a short time. A few hours later, the asset was again below $ 60,000 and remained at that level. It is currently trading at just over $ 59,000.
The altcoins turned out just as badly. ETH fell below $ 4,200 from a last high of almost $ 4,900. However, a small increase of 1.2% in the last 24 hours helped the second largest cryptocurrency to regain this level. Nevertheless, the ETH fell by $ 700 during the week.
Cryptocurrencies
South Korea accepts the Proto-Metaverse
South Koreans and increasingly important companies in the country began to accept and integrate Metaverse into their daily lives in new and unexpected ways. Two large retailers in the country recently introduced Metavers and artificial intelligence to shoppers to enhance their shopping experience.
On November 16, GS Shop introduced home shopping through the Metaverse by showing the internal workings of a food factory. Its goal was to reassure customers about the quality of equipment and food that is for sale.
GS Shop turned scans of production buildings into a 3D representation. Customers who had augmented reality (AR) devices similar to the haptic gloves that Meta showed this week were able to view the devices in the virtual world and find out under what conditions their food is produced.
Indian prime minister calls on democratic countries to cooperate in the field of cryptocurrencies
India seems to be taking a progressive approach to BTC. Especially since the country is trying to reach a common position on the categorization and legality of this new asset class.
Against the background of a series of government meetings, industry and growing banking problems, the country's prime minister is speaking more and more loudly about cryptocurrencies.
During a dialogue in Sydney, Prime Minister Narendra Modi called on democratic countries to work together to make the most of cryptocurrencies and blockchain technology. He also said that they should not be used for unethical purposes.
Banks, crypto exchanges, companies
Crypto exchange Coinhako has received preliminary approval from the Singapore license
Singapore's Coinhako Crypto Exchange has received preliminary approval from the Singapore Monetary Authority for a license to provide digital payment token (DPT) services – the first local crypto exchange to announce that it is close to granting the much-coveted license.
Coinhako is now working on the terms of its pre-approval to meet LAG requirements, the company said in a media statement.
In Singapore, crypto exchanges must be licensed and supervised under the Payment Services Act, mainly due to the risk of money laundering and terrorist financing. 170 companies applied for the DPT license, and the LAG has so far granted a license to FOMO Pay, Singapore's financial fintech company, DBS Vickers, a brokerage branch of DBS Bank, and Independent Reserve, an Australian crypto exchange.
Nvidia's Q3 report reveals a sharp drop in sales of cryptocurrency chips
According to a report from Nvidia in the third fiscal quarter, the company's CMP sales gradually decreased by 60% in the last quarter, and sales of this product line are expected to decline further in the fourth quarter.
In its quarterly financial report, Nvidia said CMP sales fell from $ 266 million in the second quarter to $ 105 million in the third quarter, which ended in October.
Nvidia claims to have generated sales of $ 526 million over the life of the product, which is about 3% of total sales of $ 19.27 billion over the same period. The company's total revenue was almost exclusively generated by the sale of games, data centers and professional visualization equipment.
CBDC, Regulation
Fidelity has obtained regulatory approval to launch the first institutional solution for Bitcoin in Canada
Canada has its first investment industry regulation organization in Canada (IIROC), which focuses on cryptocurrencies, as local regulators have approved Fidelity Clearing Canada (FCC) launching a new institutional service for digital assets.
Canada has recently shown a somewhat open approach to the crypto industry, publishing a clear set of regulations a few months ago and approving several BTC ETFs in 2021.
The country will also have its first IIROC, according to Fidelity Investments. The new product, approved by regulators, will initially offer digital asset trading and custody solutions only for institutional investors. However, the company intends to apply for mutual funds and exchange-traded funds focused on BTC, which will allow retail investors to board.
The United States is not moving fast enough to form a CBDC, says the former CFTC chairman
Tim Massad, who served as chairman of the Commodity Futures Trading Commission until 2017, said the United States was developing its plan to modernize its payment systems too slowly.
At a Joint Economic Committee hearing on Wednesday on the role of digital assets in the state administration, Massad said the central bank's digital currency, or CBDC, could be one way the United States could improve its existing payment systems, which it described as "slow" and "expensive." ".
The former CFTC chairman added that while stablecoins could be used for this purpose, they also pose one of the most pressing challenges for US regulators and pose significant risks.