20.07.[News of the day] • Crypto payments in Singapore seem to be stalled • and other articles
5 min read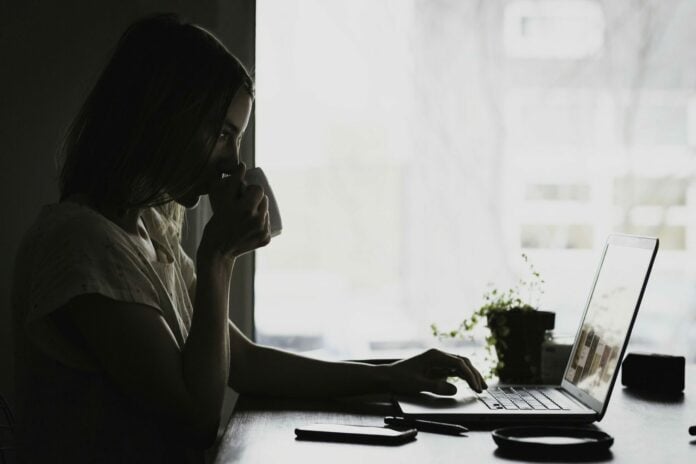 Welcome to today's overview of crypto news:
MARKETS
It can be said that BTC has had better times, as it lost more than $ 4,000 in value in about a week. The situation was significantly more favorable seven days ago, when he tried to exceed 34,000 USD.
However, the bears caught the movement and drove BTC down for several days in a row. As a result, the cryptocurrency staggered around $ 31,000, but its position has worsened in the last 24 hours. It fell somewhat quickly by about $ 1,500 to an intraday low of about $ 29,500. For the first time since June 22, he broke the closely watched threshold below USD 30,000.
From that moment on, he regained some ground under his feet, but he is still below this level.
As usual, when BTC falls, altcoins tend to follow. ETH, for example, traded above $ 1,950 two days ago, but has fallen more than $ 200 since then.
Cryptocurrencies
Elon Musk Reveals Her BTC Interview with "The Final Countdown"
During the "B-Word" conference on July 21, Elon Musk enticed a special performance of the hit "The Final Countdown" by the Swedish rock band Europe.
Twitter CEO Jack Dorsey, who co-hosts the event with Cathie Wood of ARK Invest, jokingly asked Musk for a wig. Musk replied that he had a "ton" of them.
After teasing on Twitter, the two billionaire entrepreneurs are preparing for their first joint public appearance. Musk's participation was confirmed on Monday. Elon Musk will take part in a lively discussion in which he should rightly point out his position on BTC.
Crypto payments in Singapore seem to be stalled
According to local media, Singaporeans are lukewarm about using cryptocurrencies as a means of payment, despite cryptocurrency-friendly regulations and growing institutional interest in digital assets.
According to the Straits Times, a café that opened two years ago stopped accepting cryptocurrencies last year. The cafe said the "cryptocurrency trace" was over and evaluating the response.
Ben Charoenwong, a professor in the Department of Finance at the National University of Singapore, told the local media:
"Traders simply do not trust most cryptocurrencies. First, they are volatile. Second, they are not legal tender. Because cryptocurrenders do not value themselves much, they are not willing to accept them for the exchange of goods and services. "
Banks, crypto exchanges, companies
US megabank JPMorgan hires additional blockchain talent
The largest US investment bank JPMorgan is increasing its recruitment of blockchain employees and is announcing a number of new job offers related to blockchain.
JPMorgan has opened several jobs to continue its global blockchain development efforts, including job offers for software developers, engineers, marketers and blockchain auditors. According to the company's open positions on LinkedIn, many of these new blockchain-related job postings have been announced in the last few days.
New job offers are looking for blockchain talent in several JPMorgan locations around the world, including the United States, Singapore, India, Hong Kong, the United Kingdom and other countries. In the United States alone, the company has posted more than 30 such vacancies in the past seven days.
CBDC, Regulation
Republican lawmakers are pushing for a ban on the digital yuan at the Olympics
The three Republican senators wrote a letter to the US Olympic and Paralympic Committee (USOPC) expressing concern that China was using its digital yuan as a way to spy on the US team.
Three Republican US senators have expressed concern that China will use its central bank digital currency (CBDC) to spy on American athletes at the upcoming Winter Olympics in Beijing in 2022. Senators Marshal Blackburn (R-Tenn), Cynthia Lummis (R-Wyo) ) and Roger Wicker (R-Miss) sent a joint letter to the USOPC on Monday, expressing their concerns about espionage and data security.
GOP senators have warned that the Chinese Communist Party (CCP) not only can use the digital yuan for surveillance, but that it is already using it. In the letter, they demand that the Senate Committee on Trade, Science and Transport be consulted within a month.
According to the Minister of Finance, the USA must "act quickly" in order to regulate stablecoins
US Treasury Secretary Janet Yellen says the United States needs to "act quickly to ensure that there is an appropriate regulatory framework in the United States" for stablecoins.
Ms Yellen commented at a meeting of the Presidential Working Group on Financial Markets on 19 July. According to the minutes of the meeting, the group discussed "the rapid growth of stablecoins, the potential use of stablecoins as a means of payment and possible risks to end users, the financial system and national security." The group expects to issue recommendations regarding the regulation of stablecoins in the coming months.
The growing popularity of cryptocurrencies and decentralized finance has supported the rise of stablecoins, and regulators around the world have noticed this. China, which is developing its e-CNY, has warned that global stablecoins could bring risks and challenges to international monetary mechanisms and clearing systems. Thailand, another Asian country with capital controls, warned against the illegal use of stablecoins denominated in Thai baht in its policy guidelines on stablecoins earlier this year.
Turkey will discuss a bill on crypto regulation in October
The Turkish Deputy Finance Minister said that a bill establishing a regulatory framework for cryptocurrencies would be submitted to parliament in October, according to CNN Türk.
The bill will define different types of virtual currencies and the principles of their issuance and distribution. The country's capital markets commission will oversee companies managing digital assets and introduce minimum capital requirements.
Turkish lawmakers intend to give supervisory power to the Financial Crime Investigation Board. The Banking Regulatory Agency will provide a control mechanism for consumer protection, market integrity and competition.