2022 will be another high year for cryptocurrencies
2 min read
Popular cryptocurrency analyst Lark Davis believes that the BTC and crypto market's bull rush will extend into 2022.
Davis listed seven reasons he is optimistic about rising prices next year.
First, he thinks it is likely that US regulators will approve an exchange-traded fund (ETF) in BTC spot in 2022.
He believes in approval even with the US Securities and Exchange Commission, the SEC, delaying decisions on Grayscale and Bitwise ETFs.
Davis believe that the market will remain bullish until the launch of a retail BTC ETF. And then it will go down.
"For reference gold had a strong rally before the spot ETF was approved followed by a year of down prices followed by multi year mega rally."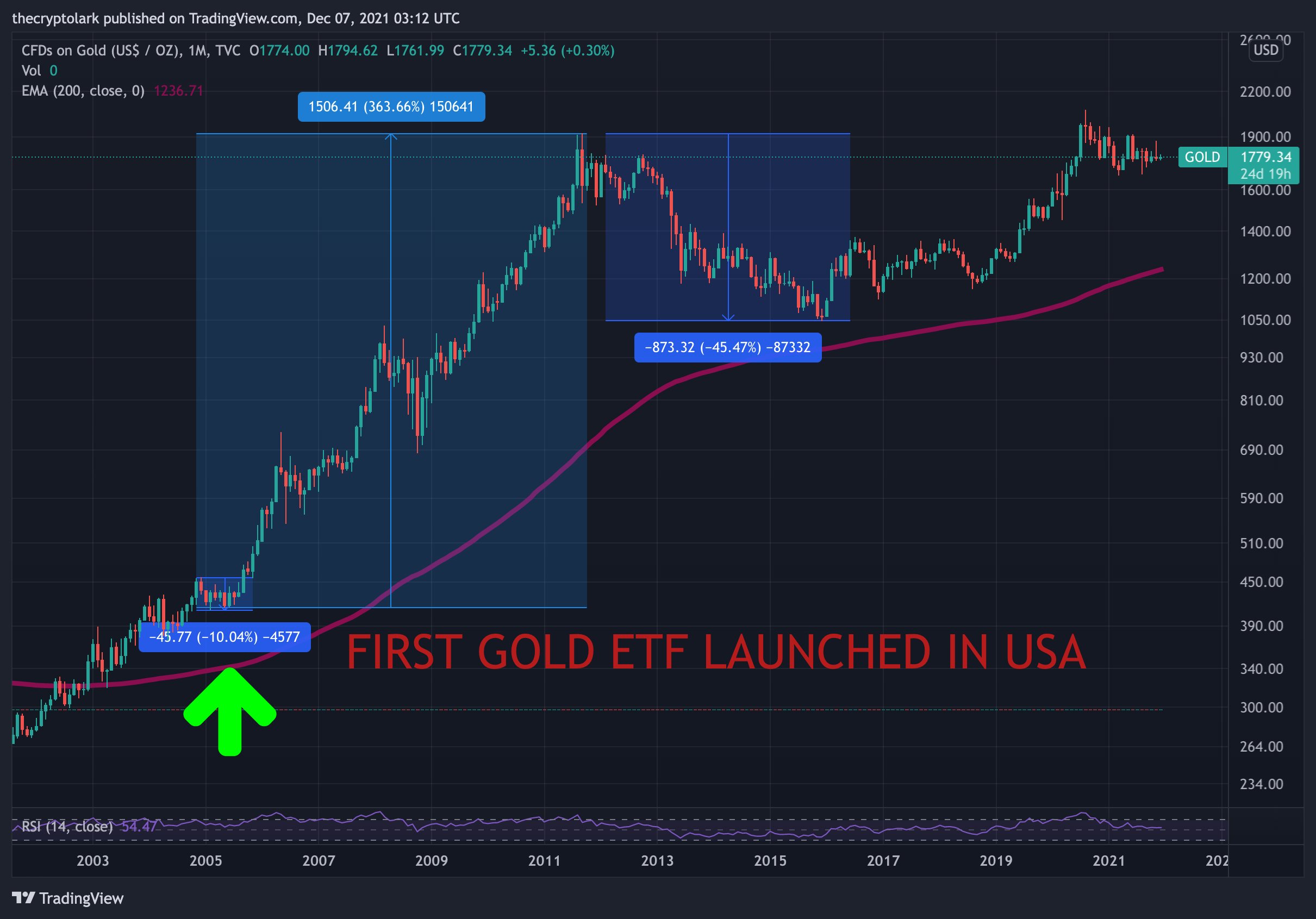 Cryptocurrencies in 2022
In addition, the analyst observed that the cycles are getting longer. This means that the likely top of the current cycle will occur in 2022.
Davis too affirmed that upcoming major updates to ETH can contribute to the bull market in general.
"Ethereum major upgrades coming in 2022. Of particular importance is the move to proof of stake, triple halving, and limited sharding roll out which could 3 or 4 X TPS on ETH. ETH remains the king of smart contracts, so what happens there has implications for the whole market.," he said.
Also according to the analyst, other promising smart contract platforms will also play an important role:
"Polkadot and Cardano are going online, which will bring even more money to the market. Avalanche, Polygon, ETH L2 and Solana will continue to grow. These chains are just getting started. In addition, all the big networks committed billions in incentives to the ecosystem", he points out.
Metaverse
Davis still observed that well-established brands are massively entering the NFT space. He argued that NFTs will be "a first access point for millions in cryptocurrencies".
Still, Davis has stated that game and metaverse tokens are about to burst massively.
"Gaming will bring in tens of millions or more new users. The metaverse is a future multi trillion dollar industry. It is hard to convey how big this will be, and we have a lot of game and metaverse launches in 2022."
Finally, Davis argued that big investment money is just beginning to flow into cryptocurrencies.
"Big money starting to figure out that this is the best tech investment class of this decade. Plus with inflation running rampany crypto is a no brainer. Yet, most are still on zero, but it won't stay that way! We already are seeing many multi hundred million dollar fund raises.", he concluded.