21.07.21 [Market overview+BTC] BTC's exchange rate fell by more than 6.7% this week!
2 min read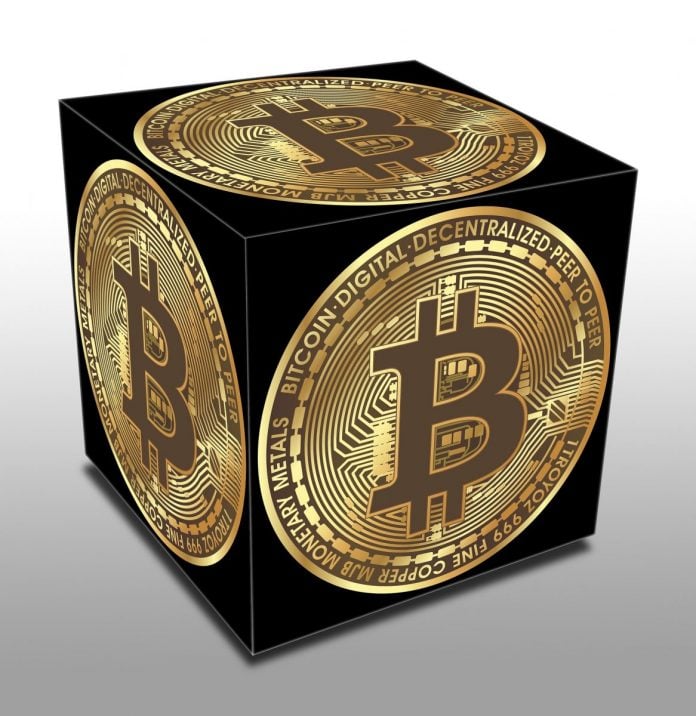 BTC's exchange rate fell more than 6.7% this week due to a number of factors, including concerns about lower liquidity. In the recent downturn, a network outage in China's mining area may also have played a significant role.
The global cryptocurrency market capitalization is $ 1.2 trillion, a decline of 3.23% over the last day. The total volume of cryptocurrencies over the last 24 hours is $ 224.65 billion, a decrease of 3.11%. The total volume in DeFi is currently $ 17.94 billion, which is 7.98% of the total 24-hour volume of the cryptocurrency market. The price of BTC is currently $ 29,900. The dominance of BTC is currently 46.3%, a decrease of 0.35% per day.
The best growth from the top 100 capitalization yesterday was recorded by:
The biggest drop yesterday from the top 100 capitalization was recorded by:
Technical analysis BTC / USD
Given that BTC touches dizzying lows every day, it is quite reasonable to expect some pressure and price fluctuations. It is quite surprising that the most important virtual currency token in the world traded for 60,000 USD 3 months ago. BTC was notorious for its highly volatile nature. In the last three months, however, prices have climbed to $ 60,000, before falling below $ 30,000. Needless to say, it still retains its volatile characteristics, as can be seen from last week's events.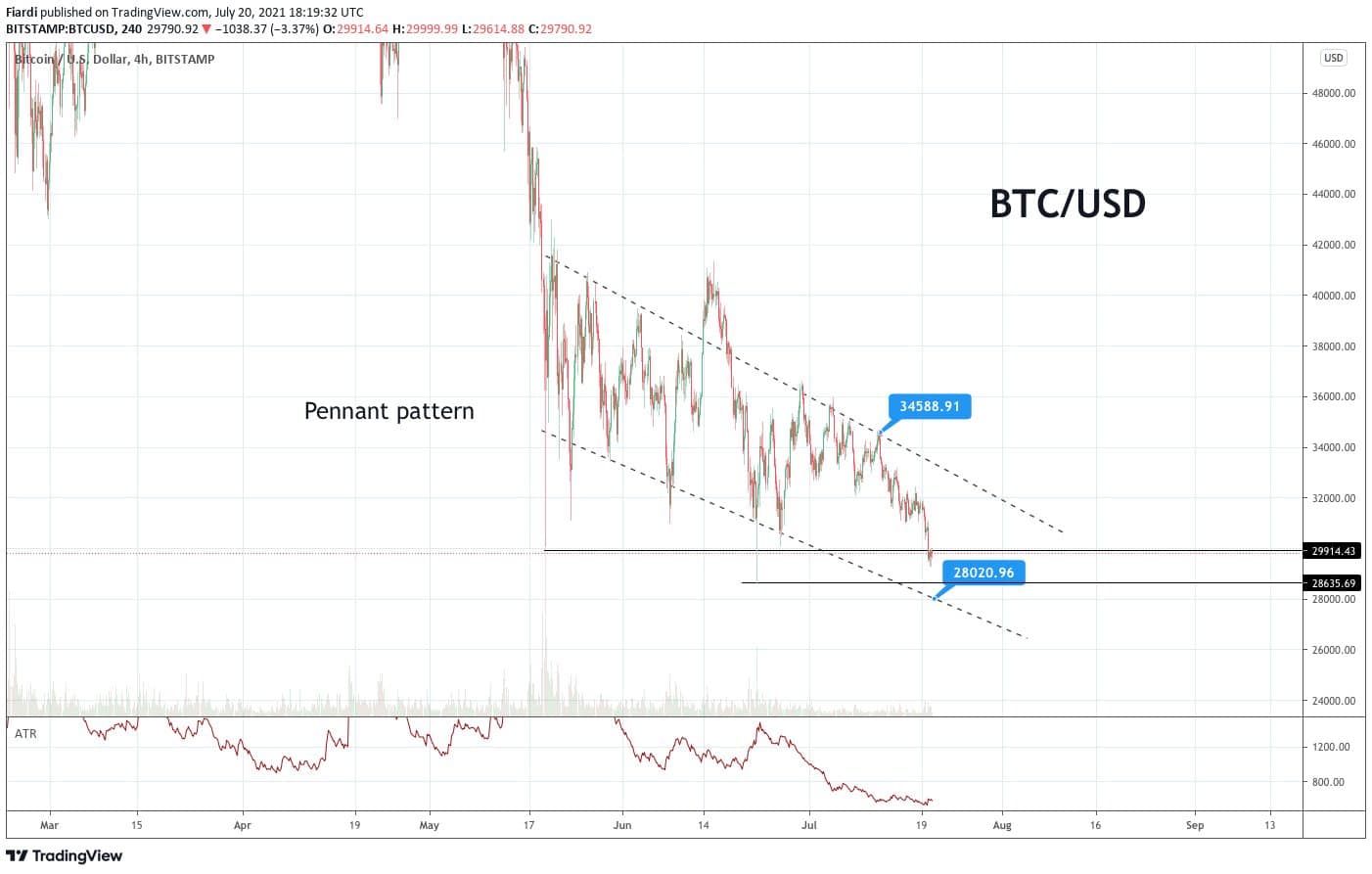 Coinmarketcap data shows that the price fell to $ 32,000 on Sunday, a significant drop of more than 6% over the weekend. This decline can be attributed to a number of reasons, one of the main being the fear of a lack of liquidity. Traders have made sure that such volatility is extremely normal on weekends, at a time when cash flow is generally low. In addition, a colossal network outage in China's Xinjiang area effectively shut down miners there and reduced hashing speed. This week we record a 6.7% decline and after a bloody weekend we continue to decline according to the bearish channel Pennant flag pattern.
ATTENTION: No data in the article is an investment board. Before you invest, do your own research and analysis, you always trade only at your own risk. Cryptheory team strongly recommends individual risk considerations!