5 best browser add-ons
3 min read
Are you already a crypto expert or still a complete novice who wants to delve deeper into the world of blockchain, crypto and DLT? Perhaps you are interested in the latest NFT trends or want to conveniently keep an eye on the market. The use of browser extensions, or simply called add-ons, in Firefox, Chrome, Edge and Co. can make the regular tasks of a crypto fan much easier. The biggest advantage is the easy installation. You can easily download and add the add-ons via the respective app stores. The following five browser extensions are ready to use and available for free.
1. Guardio: For more security in the network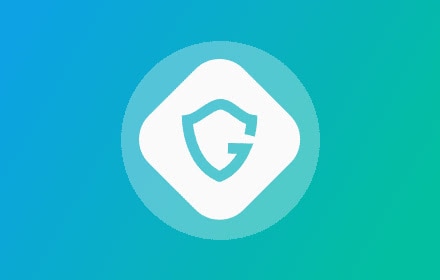 More and more scammers are programming software disguised as legitimate wallets. Users could fall for this phishing scam and accidentally transfer cryptocurrencies to fake wallets. According to the "2022 Crypto Crime Report" by blockchain data analytics firm Chainalysis, over $7.8 billion worth of cryptocurrencies were stolen in 2021.
The company behind the extension, appropriately named Guardio (Italian for "guard"), has been offering security solutions since 2018. The vision of the founders is to make world-class security available to everyone. Guardio warns users when they are about to install a malicious extension. Any attempt to steal personal information is simply blocked. Practical!
2. Tippin Extension: Twitter crypto tip

This extension is particularly interesting for all active Twitter users. Every day will be over 500 million tweets sent, very few earn money with it – despite the sometimes considerable amount of work. That's 6,000 tweets per second. Twitter is a top contact point for important ad-hoc news from the space, especially for crypto investors.
Tippin makes it easy to tip Twitter users in the form of BTC as a small thank you for their work. On the other hand, Twitter users can receive BTC with the extension and transfer it directly from there to a wallet.
3. Storm X: Crypto back instead of cash back

"Cashback is old-fashioned. It's time you got cryptocurrency back on all your purchases." This is how the Singapore company Storm X is promoting their crypto cashback extension for Chrome. Similar to Payback, selected partners such as Samsung, Nike or Lego offer cashback in the form of crypto. In total, more than 5.5 million US dollars have already been paid back to customers.
4. Unstoppable Extension: Blockchain Domains

The Unstoppable Extension connects the conventional with the decentralized Internet. The add-on allows to access websites with blockchain domains like .crypto, .zil and .eth directly from the Chrome browser. Previously, this was only possible via crypto browsers such as Brave or Opera. The company Unstoppable developed this extension because it sells decentralized domains via smart contracts. The add-on reaches a customer segment that has not yet used a crypto browser.
Calling up a blockchain domain via a normal browser is so easy in three steps:
Choice of gateway
Enter the blockchain domain
Redirect to the IPFS gateway with the domain's IPFS hash record
5. Nifty Scanner: Authentication check for NFTs

The Nifty Scanner extension is especially useful for NFT collectors and creators. Sometimes there are problems with the ownership of the artwork. It is not uncommon for collectors to live with a broken link when attempting to access their digital artworks.
Nifty Scanner offers a solution to this problem as it allows collectors to examine the technology behind NFTs before committing to them OpenSea acquire. The extension checks whether an NFT's assets (media and metadata) are securely stored on the blockchain. It also checks whether the smart contract has been verified on Etherscan. Ultimately, location is what makes the difference between a work of art that lasts forever or just a broken link that leads nowhere.