5 Things We Learned From the Congressional BTC Hearing
3 min read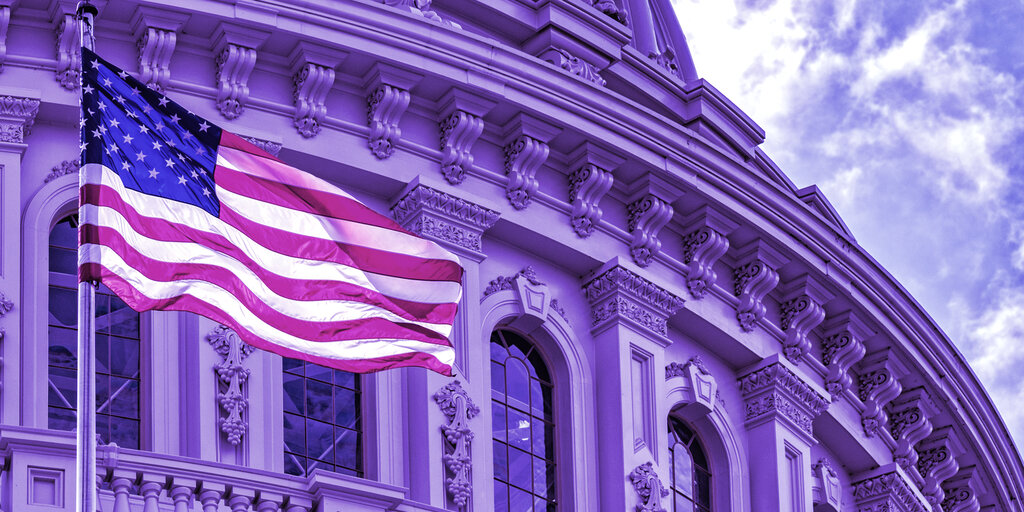 The U.S. Congress Oversight and Investigations Subcommittee, a division of the House Financial Services Committee, summoned cryptocurrency experts on Wednesday for a hybrid discussion on regulation. 
The experts included Peter Van Valkenburgh, director of research at Coin Center, a non-profit focused on the policy issues facing cryptocurrencies, and Alexis Goldstein, director of financial policy for think tank the Open Market Institute. Alongside members of Congress, they took part in a revealing discussion on the merits and risks of digital assets and blockchain technology.
Here are five key things we learned from what they discussed: 
1.

The crypto industry needs better regulations
Representative Tom Emmer was concerned that America may not get the full benefit from its cryptocurrency entrepreneurs if innovation is stifled by lack of clarity in regulation, and his concerns were shared by many other representatives and crypto experts. 
He called for a robust classification system for digital assets to determine whether cryptocurrencies are securities, commodities, or merit the same treatment as fiat. He also highlighted the potential that BTC and blockchain platforms have to offer in creating better transparency and trust than traditional systems. 
2.

The 2008 financial crisis was on lawmakers' minds
Conversely, the rapid innovation and expansion of the crypto industry, and its recent attraction for retail traders was of some concern to legislators. With new ventures, platforms and tools to encourage and support the use of crypto springing up at such a rapid rate, some representatives cautioned that we could be witnessing a run-up to 2008 all over again, and worried that the state would need to prop up crypto markets.
3.

Democrat Rep. Brad Sherman wants to shut BTC down
Brad Sherman, Representative for California's 30th congressional district, "would rather people make 'bets' in equity markets or the California lottery" than invest in crypto.
He called for nothing less than to shut BTC and cryptocurrencies down. They are "highly volatile" and "have the political support of patriotic anarchists who are rooting for tax evasion. I hope we shut it down," he said. 
4.

Most members of Congress are keen to gain more understanding of cryptocurrencies 
Unlike Rep Sherman, the majority of the members of Congress were eager to find out more about cryptocurrencies, including their impact on market volatility, the environment, and much more besides. 
Van Valkenburg was keen to enlighten them, emphasizing the technology's transparency and peer-to-peer nature, and its resistance to censorship and sustainability compared to the traditional finance system. The latter, he said, "uses an estimated five times more energy than BTC. Granted, the traditional financial sector moves more money. But it's worth noting that BTC's energy usage doesn't scale per transaction."
5.

Fiat's potential for money-laundering puts cryptocurrencies in the shade
Representative Anthony Gonzalez was keen to highlight a little-cited figure in the debate about cryptocurrencies and anti-money-laundering (AML). In respect of, "the commentary around whether we should allow cryptocurrencies to exist along AML lines, I would ask, compared to what? Compared to fiat where 99% of money laundering goes unprosecuted?"
U.S. Representive @RepAGonzalez, with a line of questioning that flips the typical argument against #BTC on its back, "99.9% of money laundering with fiat currencies go unprosecuted" pic.twitter.com/cvbS3sfeHM

— Documenting BTC (@DocumentingBTC) June 30, 2021
It's an argument that many advocates of crypto—and even legacy banking institutions—have made. A September 2020 report by the Society for Worldwide Interbank Financial Telecommunication (SWIFT) noted that the number of identified cases of money laundering using crypto "remain relatively small compared to the volumes of cash laundered through traditional methods."
That's not likely to silence regulators, though, who continue to play up crypto's role in money laundering.