Aave Up 16% On News of Aave Pro Launch
2 min read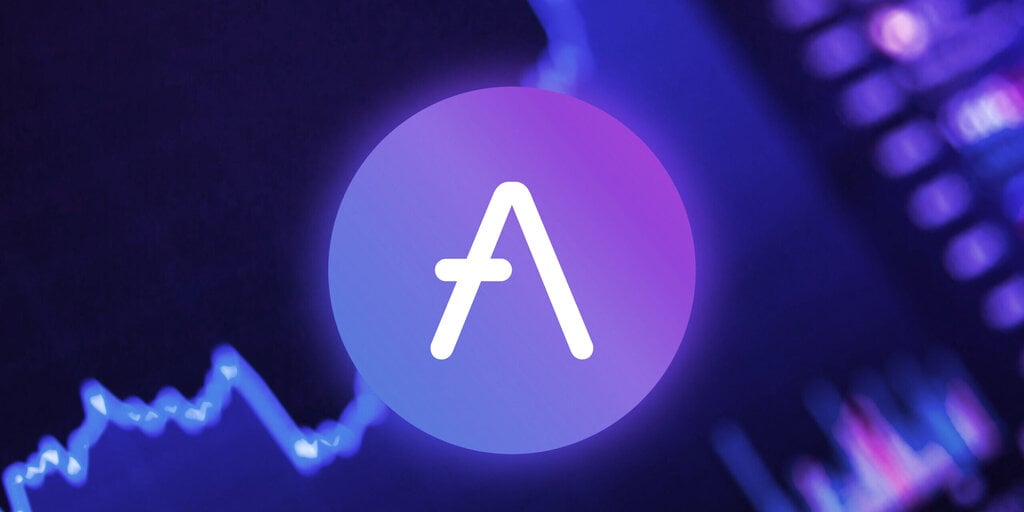 Decentralized finance (DeFi) protocol Aave has seen its price surge by double digits following the announcement that its Aave Pro platform will launch later this month.
Aave Pro, a permissioned version of its platform geared towards institutional investors, was first revealed during a webinar last week.
Attendees of the "Next Steps in Institutional DeFi" webinar reportedly received a follow-up email with additional information on Aave Pro.
$AAVE Pro coming in July.

For those that didn't attend the "NExt Steps in Institutional Defi" Zoom with Stani, here's a recap email I received. pic.twitter.com/ClwlBkXh2r

— Noah Goldberg (@TraderNoah) July 4, 2021
The letter said that "due to extensive demand from various institutions, Aave and Fireblocks are launching the first permissioned decentralised liquidity protocol "Aave Pro" in July."
Fireblocks closed a $133 million Series C financing round in March and will join the initiative as a partner.
Aave's double-digit price surge
The price of AAVE skyrocketed on the heels of the announcement by more than 22%, surpassing the $338 mark on Tuesday morning. According to data from CoinGecko, the last time the token was trading at these levels was on June 10. Aave has since settled at $328, representing a 16% gain over the last 24 hours.
Initially, Aave Pro will support four assets with high institutional demand–BTC (BTC), ETH (ETH), AAVE, and USD Coin (USDC). The platform's liquidity pools will be segregated from other Aave markets, such as Aave v2 and Aave Polygon.
One notable feature of Aave Pro is that institutional investors will have to pass Fireblocks' smart contract-based "Know Your Customer" (KYC) verification to access the platform. Once approved, they can enjoy the benefits of the automated DeFi yields and Aave's decentralized governance–something that Stani Kulechov, the CEO of Aave, called "the most interesting" feature.
Additionally, Fireblocks will implement anti-money laundering (AML) and anti-fraud compliance for Aave Pro.
The news of Aave Pro's upcoming launch shouldn't come as a big surprise though, as Kulechov first revealed that Aave was trialing private permissioned liquidity pools back in May.