Aavegotchi's NFT Auction Pays Players for Being Outbid
3 min read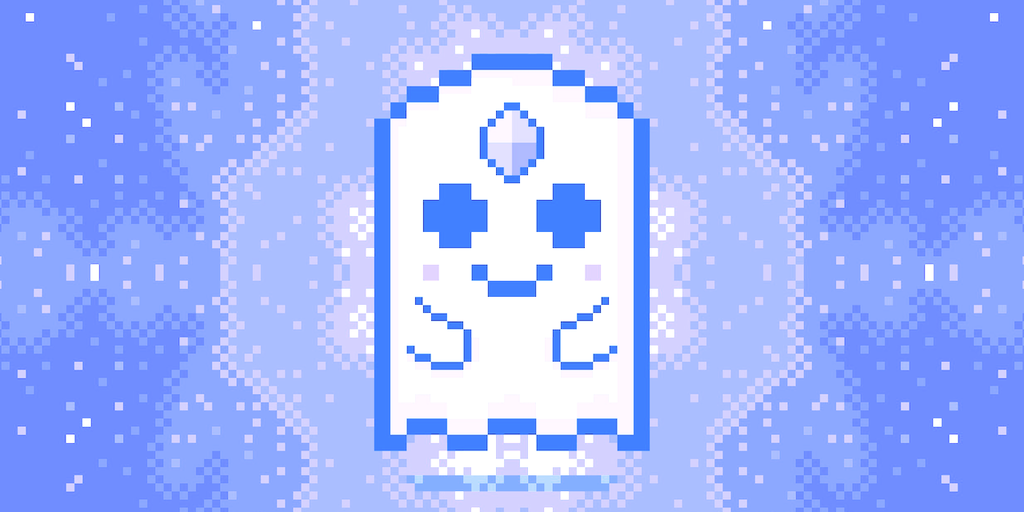 Aavegotchi plays like a crypto-infused Tamagotchi: keep your pet ghost fit and spritely, and you'll earn yield farming token rewards through decentralized finance lending protocol Aave. It's the latest take on the fledgling "play-to-earn" genre, a new type of videogame that helps pay the rent. Now, developer Pixelcraft Studios is spearheading a new subgenre for the game's NFT auctions: "bid-to-earn."
The Aavegotchi Haunt 2 NFT auction, which began Thursday and ends today, pays users for bidding on NFTs—crypto-collectibles—even if they lose the auction. When players are outbid, they get their bidded GHST tokens back, plus a payout of up to 10% of the original bid. The extra money comes from the bid that topped them. 
Pixelcraft founder and COO Jesse Johnson told Decrypt the team revised the auction model after the first Haunt drop in March, in which 10,000 Aavegotchi NFTs sold out in 60 seconds. Although the auction was a success for Pixelcraft, many players couldn't secure an NFT—and so couldn't play the game without buying a ghost on a secondary marketplace.
"We had already established a tight-knit community over six months of intense creativity and development. The fact that the majority of the community came away empty-handed was definitely a failure," said Johnson. "From that moment forward, we were determined to uncover better methods for NFT distribution."
Pixelcraft licensed the new auction format from GBM. It's been used before by Cryptograph for NFT auctions from Paris Hilton and Ashton Kutcher. Johnson said that GBM has "galaxy brains" for devising a system that incentivizes users to bid on NFTs.
"This new system is about more than financial incentives," Johnson said. "Coupling a GBM auction with a communication layer like Discord creates a distinct social experience. The results are powerful and positive across the board."
An NFT serves as a deed of ownership to a digital or physical asset. While they are used prominently for things like generative artwork, profile pictures, and video clips, they can also represent interactive video game items.
The ETH-based monster-battling game Axie Infinity is the leading example in the space: its cute creature NFTs have generated just over $1.6 billion in transaction volume to date, according to CryptoSlam.
WEARABLE FIRST LOOK #HAUNT2

u gotta understand
we're hustlers
we're legit entrepreneurs
we don't take orders, we sell things

we're gonna make it #GotchiGang pic.twitter.com/u39uVRsETU

— Aavegotchi HAUNT 2 AUG 26-29 (@aavegotchi) August 18, 2021
Aavegotchi's Haunt 2 auction features 12,000 portal NFTs for summoning the game's ghosts, along with an array of wearable items for customizing the look of the creatures. The auction runs through Sunday, August 29 via Polygon, a layer-2 scaling solution for ETH.
Pixelcraft said more than $60.8 million worth of bids were placed within the first 24 hours, with about $1.5 million worth of incentives awarded to users across 68,000 total payouts. The highest bid on a single item so far is 71,500 GHST (about $143,000, for a pair of "matrix eyes").
Johnson said that rather than try to hide or minimize the crypto element of Aavegotchi, his team is celebrating it with this auction format—and rewarding users who engage. "GBM's bid-to-earn model coupled with Aavegotchi's 100% on-chain ethos has proven itself to be incredibly powerful," he said.
"We suggest that crypto is popular. It's not something to be 'abstracted away,' but better to be placed front and center. Only then are events like this weekend's auction possible. The best of Web3 brings people together in meaningful new ways that are expressly gamified and memorable."