Alethea AI Raises $16M For Intelligent NFT Bot Metaverse
2 min read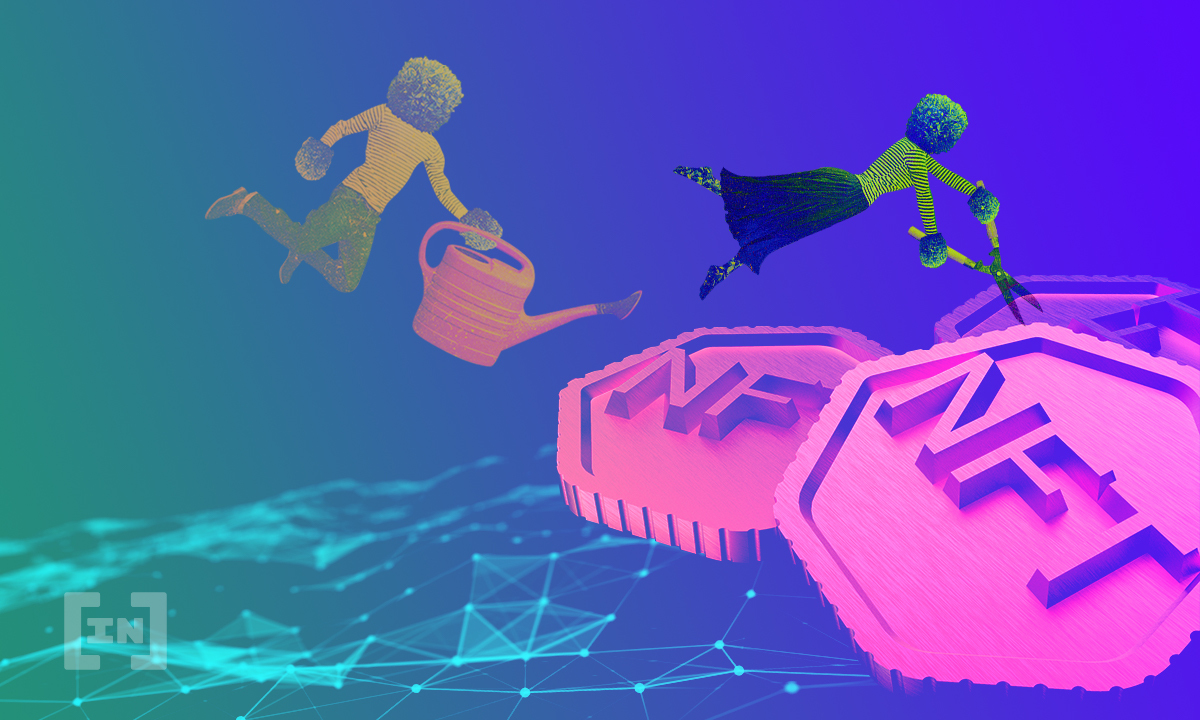 Artificial intelligence software development firm Alethea has announced a successful private token sale with participation from the industry's big venture capital giants.
In an announcement on August 24, Alethea AI stated that it has closed a $16 million private and restricted token sale. Participants included Metapurse, Multicoin, Crypto.com Capital, Alameda, Mark Cuban, BITKRAFT, Dapper Labs, and Galaxy Interactive.
The company plans to create a metaverse populated by its bots after creating the world's first "intelligent NFT" (iNFT). The chatbot NFT called Alice was sold at a Sotheby's auction in mid-June for $478,000.
Alethea now plans to use the new capital to venture further down the rabbit hole into an entire metaverse populated by artificially intelligent NFTs.
AI metaverse
The company has grand plans to expand the NFT ecosystem beyond artwork and rock jpegs into something with "fully interactive, engaging and autonomous agents that can learn and evolve from the environment."
Billionaire investor Mark Cuban, who invested in layer 2 aggregator Polygon in May, stated that Alethea AI has managed to uniquely combine AI-powered avatars that are secured on-chain as NFTs, before adding:
"The result is not only fun and entertaining, but the foundation for a level of interactivity that is going to advance quickly using Alethea's technologies. Alethea is bringing Avatars to life and you can experience it for yourself!"
The blog post stated that synthetic media will play a vital role as NFTs evolve. iNFTs are intelligent, scalable, generative, interactive, and have access to networked intelligence through Alethea's protocol.
NFT collector and founder of Metapurse, Metakovan, stated "NFTs are alive. Thanks to the mad (but curiously conscientious) scientists at Alethea, you can now infuse intelligence into your NFTs and converse with them," before adding:
"They effectively turn NFTs into sentient capsules of culture. Powerful antidotes in a world sliding into homogenization."
Degen apes and stoner cats can come to life
Tushar Jain from Multicoin Capital took a lighter view of the potential application of the technology:
"We're excited to back Alethea's protocol as they bring these NFTs to life, whether it's a Degenerate APE chatting with its owner or a Stoner Cat holding a live stream interview or a rap battle between a Pudgy Penguin and Darth Vader."
The tokens sold at the closed-door fundraiser will let holders have a stake in the virtual world, while the firm will use the cash injection to begin building its metaverse.
The post Alethea AI Raises $16M For Intelligent NFT Bot Metaverse appeared first on BeInCrypto.