Analyst highlights how the price of ETH will end the year
2 min read
A popular cryptocurrency analyst and trader is saying that ETH has more upside potential than BTC.
According to Smart Contracter, who was correct in predicting a rise for BTC in 2020 and then a fall in the second quarter of the year, highlighted that the graphs point to an advantage for ETH.
According to him, the ETH/BTC chart shows that the second largest cryptocurrency in market value is heading towards an increase. So, soon, Ether must again surpass BTC in appreciation.
"I think it's safe to say that this is a really big break with ETH/BTC," he said.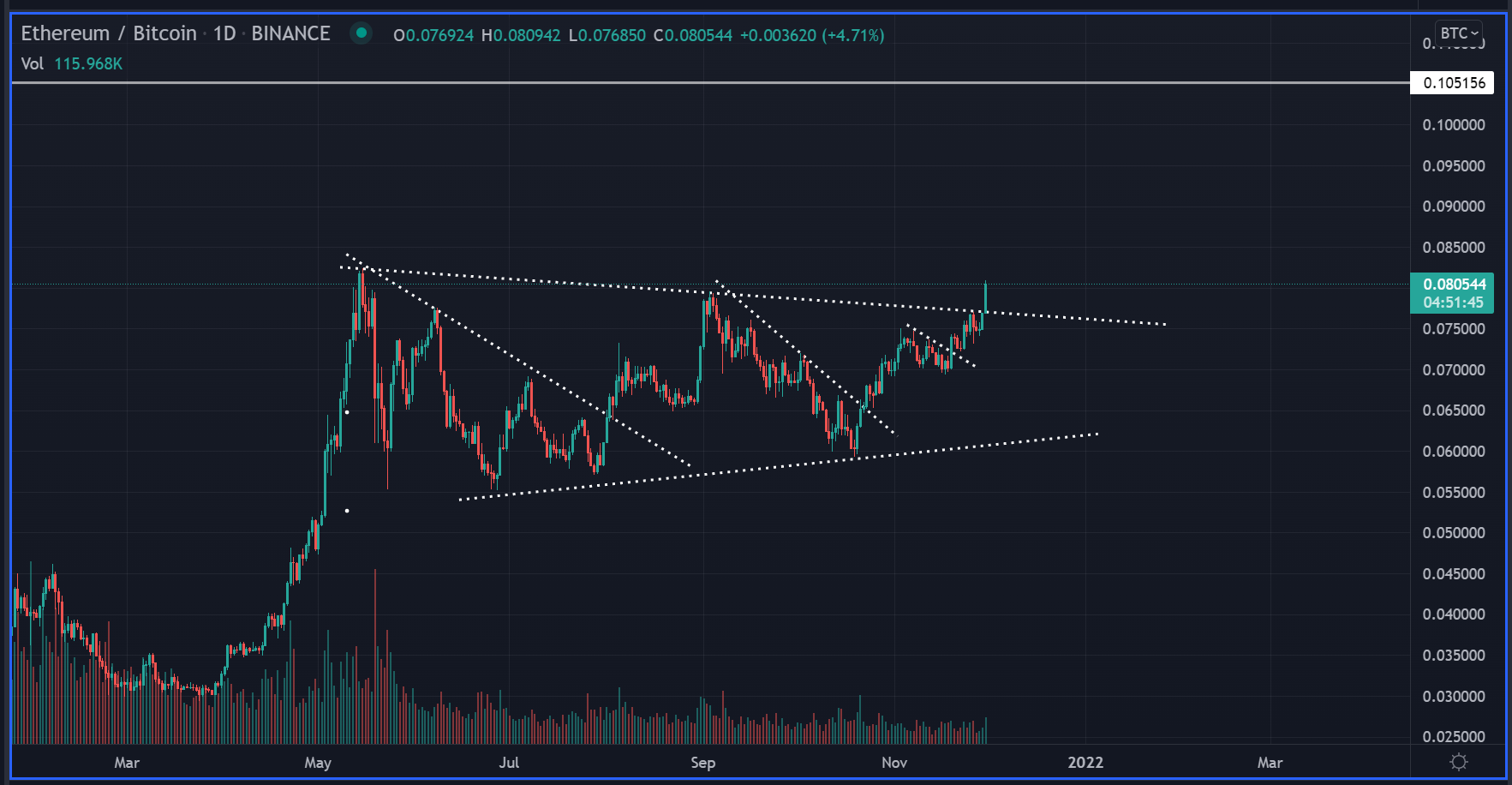 Last month, the cryptocurrency analyst said that the increase in ETH/BTC was something that was about to happen at any time, leaving the only doubt when it would happen.
ETH
In early October, Smart Contracter predicted that ETH would rise against BTC after trading in a narrow band for about three years.
At the time, the analyst projected that ETH would hit a $10,000 price tag. However, this did not happen. In addition, ETH did not even reach half of that amount and, although it approached US$ 5,000, it did not reach this level.
The trader admits that his forecast for ETH was far from being met. But, according to him, the current moment shows that ETH is in a period of re-accumulation in a strong upward trend:
"$10k ETH is not a meme."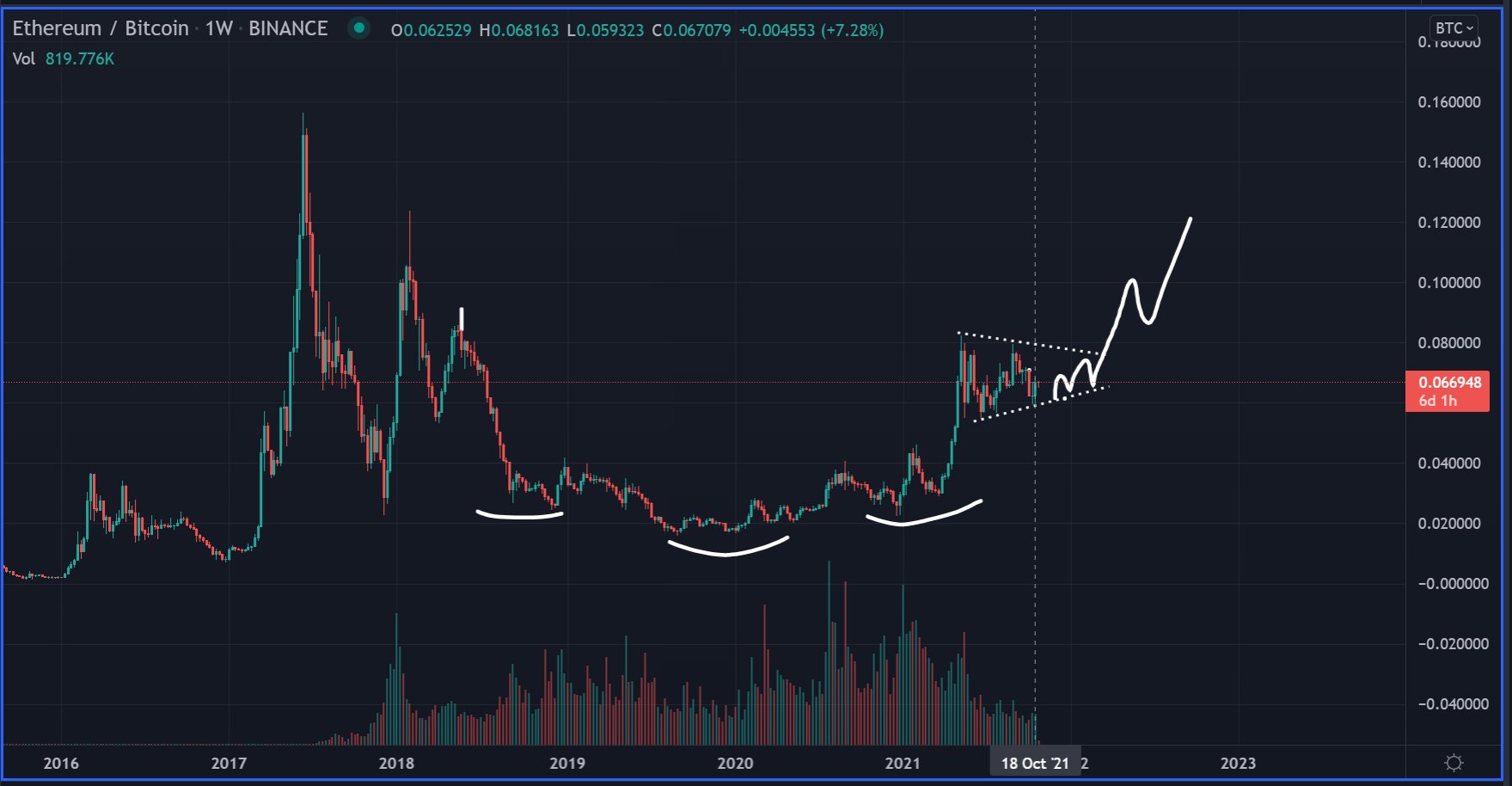 Finally, in the case of BTC, the analyst pointed out that the largest cryptocurrency on the market should not face much resistance to returning to $63,000 "soon".
"No sign of reversal yet. But we've just had our final capitulation volume. And I think the BTC should have a strong jump of up to $63,000 as the worst-case scenario. Obviously, the best case scenario is a new all-time record," he concluded.