Analyst predicts up to 100% rallies for four cryptocurrencies
2 min read
The respected trader known as Altcoin Sherpa pointed out his biggest valuation bets for the medium term. According to a series of tweets, an appreciation of up to 100% awaits four cryptocurrencies: AVAX, DOT, FTM and CRV.
AVAX
First, the analyst published a chart on the Avalanche (AVAX). At the time of writing this text, the cryptocurrency operates at US$ 108.40. However, Altcoin Sherpa estimates that the valuation target price for AVAX could reach $130.
"Decent volume that comes in general. However, the market structure on the 4-hour chart is still bearish. This is still a great buying opportunity for me. I'll probably bet a little on $130."
Currently, AVAX's price is 34% higher than the price of the last seven days. If the cryptocurrency follows the analyst's trend, the investor can still make a profit of 16.6%.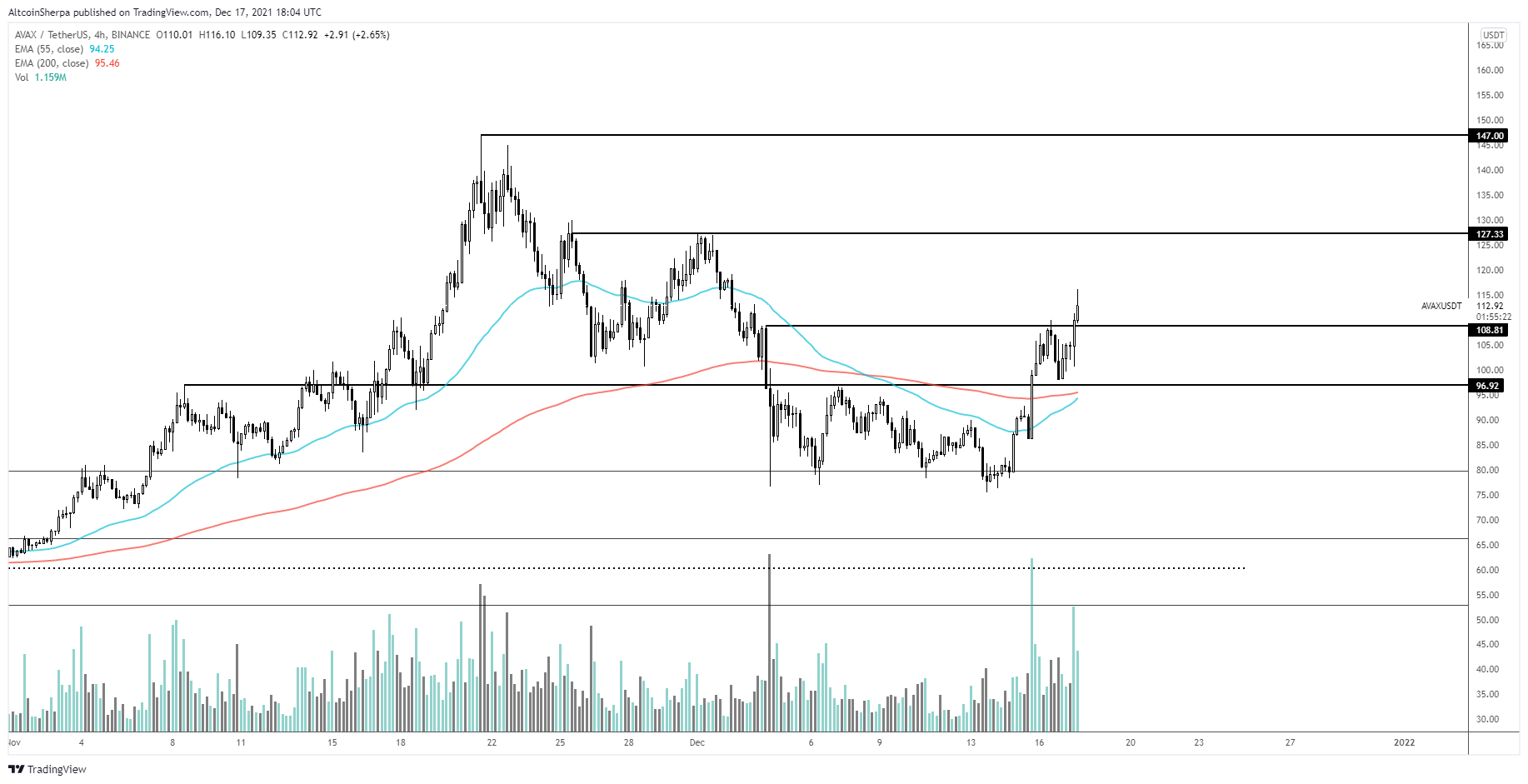 Polkadot: launches and 42% potential
Altcoin Sherpa's second bet is the DOT, the cryptocurrency that feeds the second layer network Polkadot. According to the strategist, the cryptocurrency is in a downtrend, but has room to reach US$ 35 before resuming its fall.
"$24 better continue to hold or this thing is going to goblin town. I still think it will and I think that it eventually makes some sort of lower high.."
With the Altcoin Sherpa forecast, the DOT could appreciate up to 42% from its current price. DOT recently finalized the rollout of its parachain networks, with five of them fully operational.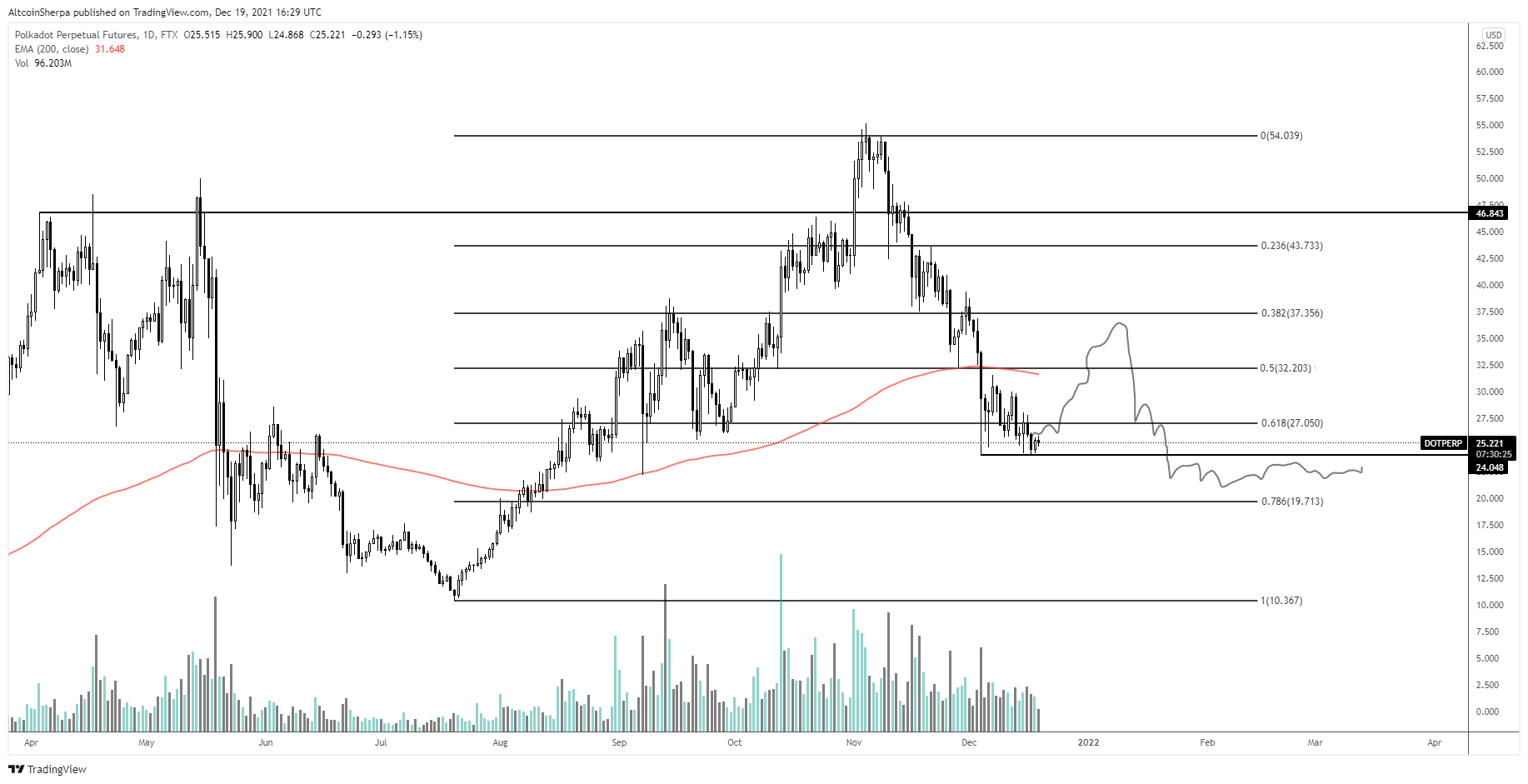 FTM
Then the analyst turned his eyes to the network. Fantom (FTM), a custom blockchain that aims to coordinate smart cities. The cryptocurrency is priced at $1.34 at the moment, but Altcoin Sherpa believes the FTM could go as high as $1.40.
In the analyst's view, this price is a key resistance that could trigger a strong appreciation. With the breakout, the FTM is expected to follow through and set its top at $2.80, which means 100% appreciation.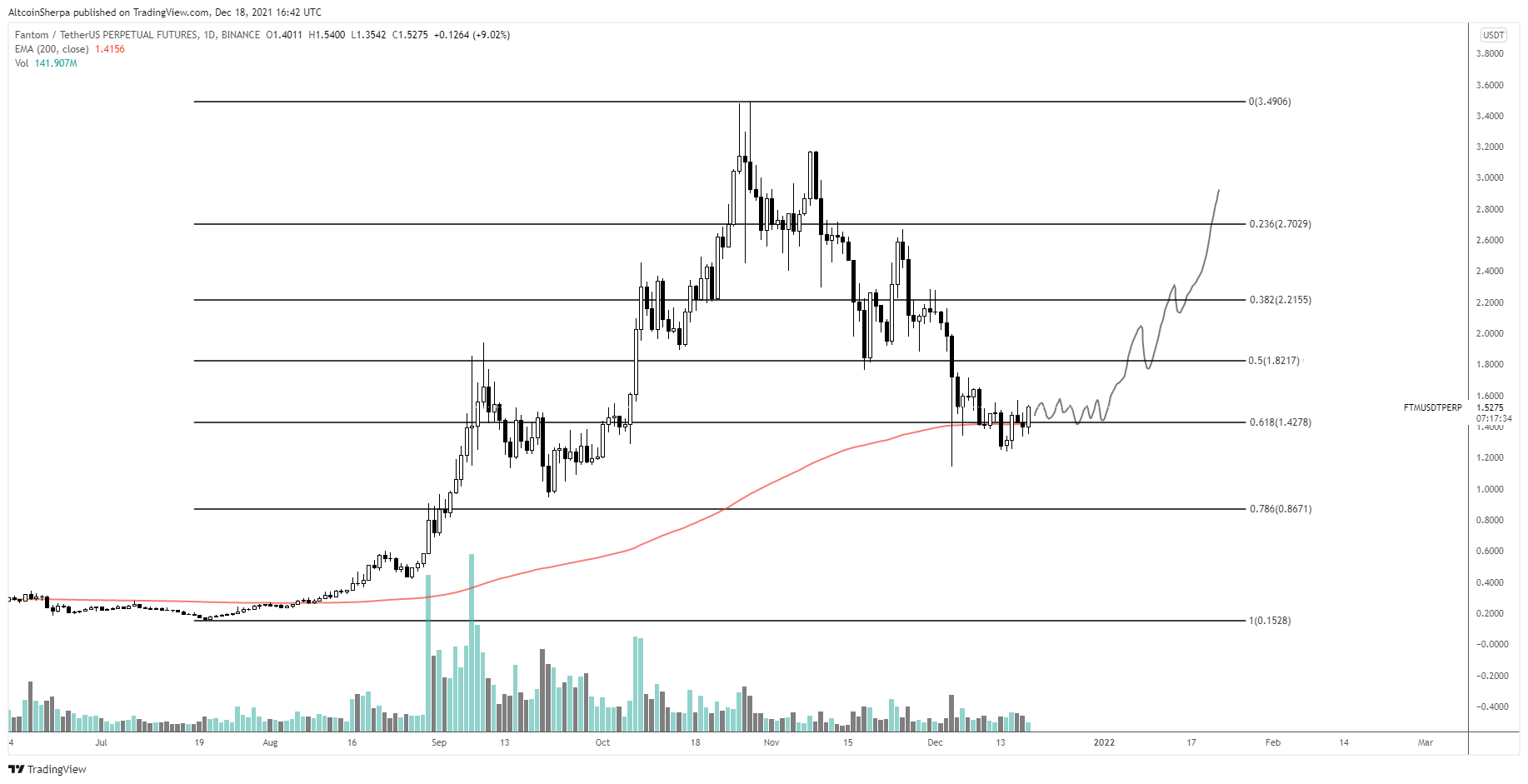 CRV: the promise of stablecoins
Finally, the last currency on the trader's radar is the Curve (CRV), the governance token of the decentralized finance (DeFi) protocol focused on stablecoins. As the analyst reported, he believes CRV is now in a position to return to the 2021 high of $6.39.
As the price of the CRV is at US$ 4.05 at the time of this writing, the movement could generate an appreciation of more than 57% in the price of the token.
"I remember this thing had shit tokenomics but it's definitely had a different narrative the last few months. One of the few strong eth defi coins, I think this one looks pretty solid. That said, resistance is incoming, wait for a break of that first IMO."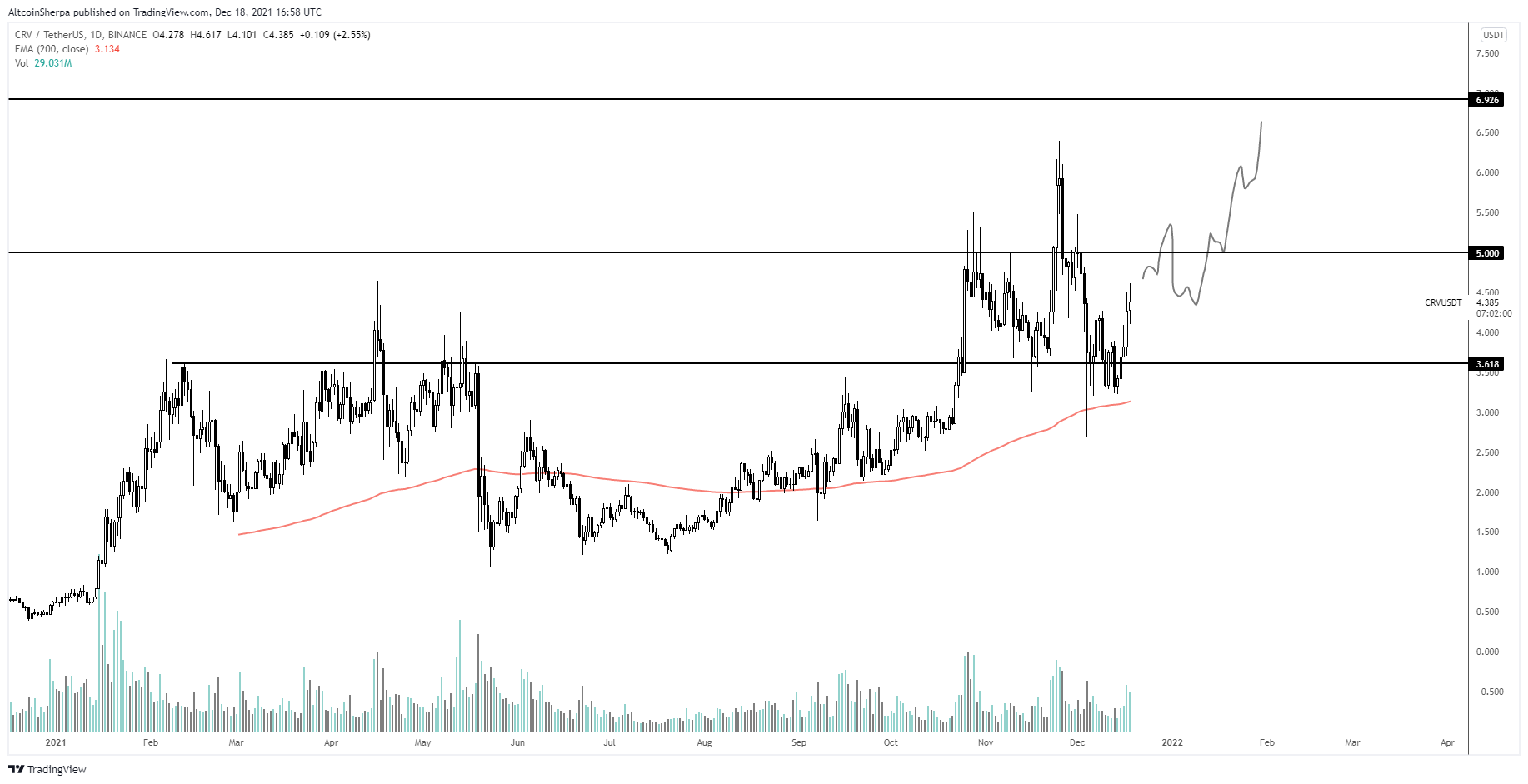 BTC investor an influencer McCormack buys football club Bedford FC and wants to enter the Premier League