Analysts say XRP is oversold and has growth potential
2 min read
The recent volatility in the crunch market has caused prices to fall XRP, bringing the token to a local low of $ 0.57. According to the analyst company Santiment, XRP is now significantly undervalued due to its fundamentals and has great growth potential.
Santiment: XRP has growth potential
At the moment, the price of the token is at the level of $ 0.81. When the price of an asset falls sharply below its real or fair value, it means that it is oversold. This usually occurs as a result of an exaggerated market reaction or panic sales.
The Santiment analytical platform wrote:
"Our screener Strong & Oversold shows that some assets show signs of price suppression due to fundamentals."
Strong & Oversold is valued according to several factors, which include large market capitalization, volume and address activity.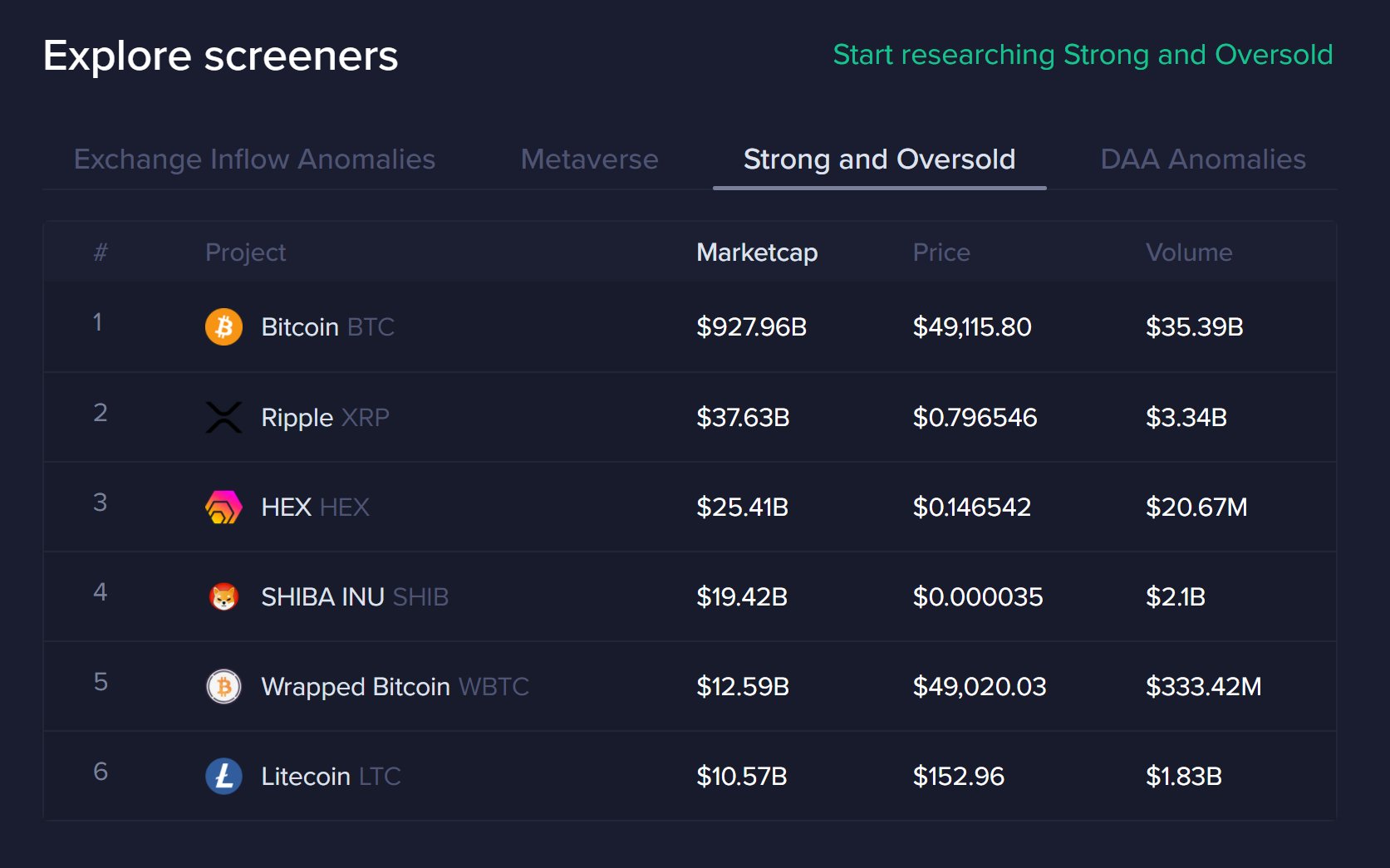 XRP started trading at $ 0.21 this year, and although the token price dropped to a low of $ 0.16 in December 2020, it maintains an upward trend. The collapse was caused by the SEC filing a lawsuit against the issuing company Ripple Labs. The company reportedly raised funds in 201З by selling unregistered securities in the form of XRP digital assets.
Since then, the cross-border payment token has come a long and difficult way, as many cruisers have delisted XRP from their trading platforms. The price, which overcomes all obstacles, is getting closer and closer to $ 1, but it is still 80% after its ATH of $ 3.82 reached in 2018.
According to Ripple CEO Brad Garlinghouse about the possible completion of the lawsuit by next year and for the benefit of the company, investors expect positive price movements of XRP and possibly exceeding the historical maximum.