Anchorage's OCC Charter Won't Change Wyoming Plans for Kraken, Avanti
4 min read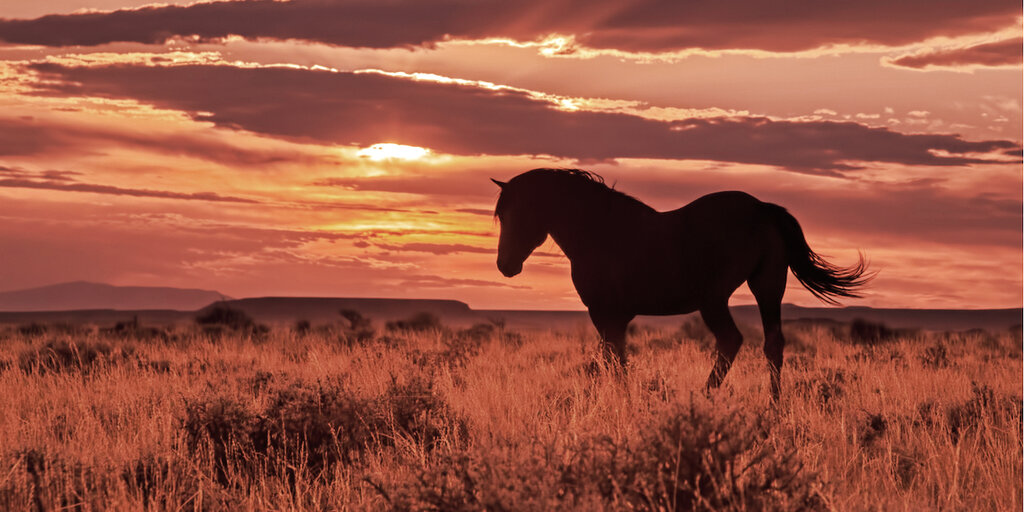 Yesterday, the Office of the Comptroller of the Currency, a US Treasury office charged with regulating national financial institutions, granted crypto custody firm Anchorage conditional approval to become Anchorage Digital Bank.
As a result, Anchorage will become the first national crypto bank.
Since a national charter sounds superior to a state charter, are Kraken Bank and Avanti Bank & Trust rethinking their strategies to pursue banking charters in Wyoming? 
Not at all. 
"We're delighted to see other mission-driven crypto projects carve new paths to compliance," Kraken Chief Legal Officer Marco Santori told Decrypt. "The Wyoming approach remains a terrific fit for Kraken, and we look forward to sharing our next steps soon."
What exactly is the Wyoming approach—and is it better?
Avanti founder and CEO Caitlin Long said that Wyoming special purpose depository institutions (SPDIs) rank above OCC trust charter companies in the US banking "pecking order" because OCC trust companies can't take customer deposits. Special purpose depository institutions can (it's in the name).
4/ CRITICAL distinction=is it a depository institution or not? This determines eligibility for direct Fed pymt system access. It's THE key distinction. Whether a bank has a national (OCC) or a state charter isn't impt. Many of the big banks are state-chartered (they have parity).

— Caitlin Long (@CaitlinLong_) January 14, 2021
So, why did Anchorage go to all that trouble if it can't accept deposits? Long told Decrypt, the term "bank" is actually a misnomer when applied to OCC trust charters. By getting such a charter, Anchorage is trying to solve for a different set of problems than Avanti or Kraken.
State-chartered trust companies end up with multiple regulators, she said, many with conflicting regulations, as they must pursue money transmitter licenses in multiple states. Anchorage now has just one regulator. 
"In some states money transmitters are required to act as fiduciaries, but trust companies often do not act as fiduciaries and expressly disclaim any fiduciary responsibility," she told Decrypt. "So, we saw the very same company claim they're not a fiduciary in one state but agree that they are in another state."
The OCC trust charter removes compliance and legal issues related to this. Moreover, whereas state-chartered trust companies may or may not count as qualified custodians in the SEC's eyes, "OCC trust banks do meet the requirements." It's a solid strategy for Anchorage. (Anchorage did not respond to Decrypt's request for comment.)
But OCC trust companies can't access the Federal Reserve's payment system, which removes counterparty risk and allows for product innovation, tweeted Long. She cited the example of a US dollar that could be settled like crypto in terms of timing and finality.
By having a Wyoming charter, Avanti can still pursue such a product, whereas it wouldn't with an OCC charter.
9/ To be clear, the OCC trust charter is a positive development for US #crypto. It accomplishes exactly what @Anchorage said it does—OCC trust charter means no need to face 50 state money transmission licenses + it's a #qualifiedcustodian under SEC rules (just like SPDIs are).

— Caitlin Long (@CaitlinLong_) January 14, 2021
She should know—she helped write the Wyoming laws that made Avanti's move into Wyoming possible. Toward the beginning of 2019, Wyoming passed a series of blockchain laws that created something of a regulatory framework for crypto ownership.
That legislation set the stage for Wyoming to grant Kraken and Avanti licenses to form "special purpose depository institutions" in the state in September and October of 2020, respectively. The SDPI designation allows both institutions to take custody of customers' digital assets as well as convert between fiat and crypto and perform payment activities.
What they can't do is use loans to take customer deposits as, say, Bank of America, Wells Fargo, or many local credit unions can do; they instead have to hold on to customer's reserves. No fractional reserve banking, then.
But didn't the OCC's guidance letter last week make all of that irrelevant? In a January 4 letter, the office concluded that national banks and credit unions could use blockchain technology and stablecoins for payment activities. It went so far as to say banks could issue their own stablecoins, just as they might issue debit cards.
To the passive bystander, that might have made it seem like national charters were the way forward full-stop. In actuality, it may have just helped the depository institutions that already have access to the Fed's payment system and loads of customers: the top of the pecking order. 
Long told Decrypt at the time that the letter "favors the biggest incumbent banks over smaller banks and other crypto players," as many such banks wouldn't need "advance approval from regulators" to use the technology.
Without access to the Fed's payment system, Kraken and Avanti remain firmly in the second tier—for the moment, though Long confirmed to Decrypt that it's application process to Fed payment systems access is in progress.
When it does, she tweeted, "THAT will be a [very] big deal!"