Anthony Pompliano: Retail Investors Got it Right, Wall Street Got it Wrong
3 min read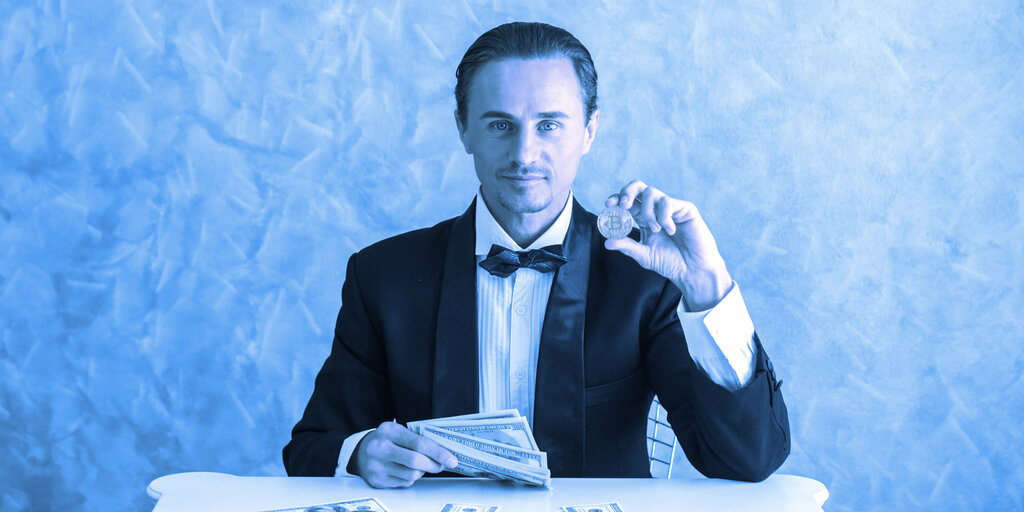 Anthony Pompliano, co-founder of crypto hedge fund Morgan Creek Digital, has praised the forward-thinking approach of retail investors, something that, in his view, is helping them take winning decisions and beat the traditional investors on Wall Street.
Speaking on CNBC' Squawk Box on Friday, Pompliano said that it is very easy to scoff at the younger generation of investors and say that they are either not rational or don't know what they are doing.
"They've missed a couple of key trends. There was millions of random people on the internet for the last decade that have outperformed these hedge funds by simply buying #bitcoin and holding it. What you're seeing is this democratization of a financial system," says @APompliano. pic.twitter.com/ronAI2Yze2

— Squawk Box (@SquawkCNBC) January 29, 2021
"But when you look over the last two or three years, you see that retail investors have been right about some key innovations and investment strategies. Retail was right about Bitcoin… bringing decisive victories for the people who believed in Bitcoin and its future price performance. Retail was also right about Tesla," he said.
According to Pompliano, the recent GameStop saga is another bright illustration of this.
"There were lots of people on Wall Street who assured me that there was no rational argument that these companies would survive, but they were wrong and retail was right. GameStop is just another example of where some retail investors found an exploitation on the market, they figured out a place where Wall Street had made a mistake."
You're either in bed with the elites or you're helping to build the new decentralized financial system.

There is no middle ground anymore.

Opt out.

— Pomp (@APompliano) January 29, 2021
Earlier this week, GameStop's stock soared to unprecedented heights, almost hitting $500, up more than 2,000% since the start of the year. This happened after a group of investors on subreddit r/WallStreetBets took notice of its low prices over the last year and decided to bet against the Wall Street sharks such as Melvin Capital who were shorting the company's stock.
Driven by what seemed to be a collective thirst for vendetta against the big-bucks, the self-organized army started buying up huge amounts of shares, boosting their price in a matter of hours. Wall Street initially stood its ground, but had little chance against the millions of retailers, with several major hedge funds, including Melvin Capital, being forced to close their positions with devastating losses.
By late Thursday morning, GameStop shares had fallen 63% to $126, after the New York Stock Exchange and trading apps like Robinhood either halted trading or blocked purchases. The stock later recovered but closed at $193.60 — a 44% loss.
To the Morgan Creek Digital partner, there are two key things to take away from the events surrounding GameStop.
"One is that the younger generation understands the future better than most of the older generation. That is not always true, but for the most part the younger generation will tell you that, of course, digital currencies are going to be the future, and, of course, electric cars are going to be the future."
"But the other thing is that retail serves as a check on Wall Street. Whenever we have a kind of intellectual Olympics and people are engineering financial results, retail comes in and provides some common sense. Retail tells you: "Listen, you literally shorten the stock to death, you are overexposed to risks and we are going to punish you," added Pompliano.
As for Robinhood, the trading app not only saw the backlash from the army of investors, including a class-action lawsuit filed with a New York court, but also struggled with paying its customers. This forced the company behind the platform to seek assistance from its existing investors, including the venture capital firms Sequoia Capital and Ribbit Capital. Robinhood's backers are reportedly ready to cough up more than $1 billion in new financing.
But will it be enough to repair the firm's reputation?