Antminer S19 XP, the most powerful BTC ASIC on the market
1 min read
At the World Digital Mining Summit in Dubai, a leading manufacturer of BTC mining equipment, Bitmain, unveiled the most powerful ASIC for BTC mining to date. The new Antminer S19 XP boasts up to 140 terahashes per second (TH/s) and consumes 27% less electricity per terahash than today's most efficient and profitable BTC ASIC.
Antminer S19 XP boasts 27% lower electricity consumption on Terahash
Compared to the current generation of the Antminer S19, the latest model in the series was significantly improved. Bitmain hosted the World Digital Mining Summit (WDMS) in Dubai on 9th and 10th of november and unveiled a next-generation machine.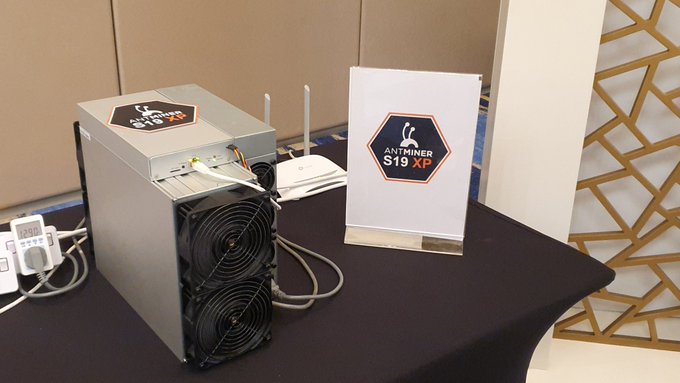 The new ASIC will have a lot of computing power, with 140 TH / s it will be the most powerful mining equipment ever launched. The specifications show that the efficiency is 21.5 Joules per terahash (J/TH), which is significantly more effective than 29.5 Joules per S19 Pro. The S19 XP not only consumes 27% less electricity per terahash, but also provides 37% more hash output per kilowatt hour (kWh). The S19 XP uses the SHA256 mining algorithm and consumes 3,010 watts of power.
Bitmain Antminer S19 XP also boasts 5nm chip technology, the semiconductors come from Taiwan.
Bitmain also produces a limited edition green Antminer S19 XP and compensates for 100% of the carbon footprint associated with the production and first year of operation of these minerals by purchasing carbon compensation credits.