Ark Invest Reveals What Could Push Bitcoin to $500,000
2 min read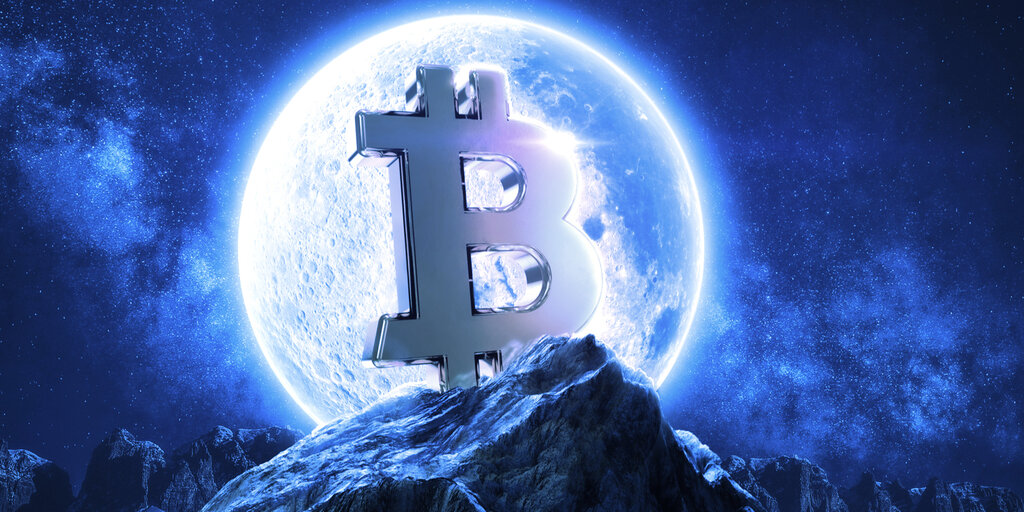 Bitcoin's (BTC) price could surge by at least $40,000 if institutional investors allocate just 1% of their funds in BTC, according to the annual research report published by ARK Investment Management yesterday.
The wait is over! #BigIdeas2021 – Download our annual report now! https://t.co/xaWOtP8m96

— ARK Invest (@ARKInvest) January 26, 2021
"According to our research, if all S&P 500 companies were to allocate 1% of their cash to bitcoin, its price could increase by approximately $40,000," ARK's researchers asserted.
If these companies went further and converted 10% of their cash to Bitcoin, its price could increase by $400,000 instead, putting it around $430,000, the report claimed.
Ark's maximum price target
At the same time, global institutional allocations between 2.5% and 6.5% across the board could push the price of Bitcoin far beyond even that, to anywhere between $200,000 and $500,000. And roughly 6.5% is exactly the portion of their funds that big players should invest in Bitcoin to maximize returns, the researchers noted.
"Based on daily returns across asset classes during the past 10 years, our analysis suggests that allocations to bitcoin should range from 2.55% when minimizing volatility to 6.55% when maximizing returns," the report explained.
Furthermore, thanks to being mostly uncorrelated with traditional assets and regulations over the last 10 years, Bitcoin today "deserves a strategic allocation in well-diversified institutional portfolios," especially since its market capitalization grows at an exponential rate.
"ARK estimates that bitcoin's daily trading volume could exceed the volume of the US equity market in fewer than four years and the volume of the global FX spot market in fewer than six years," the experts predicted.
The total BTC futures open interest—or the combined value of all outstanding contracts—on the Chicago Mercantile Exchange has increased tenfold during 2020, reaching $1 billion. This means that institutional investors already have a wide array of instruments to access Bitcoin in increasingly sophisticated ways, ARK noted.
"We believe bitcoin offers one of the most compelling risk-reward profiles among assets. As our analysis suggests, it could scale from roughly $500 billion to $1-5 trillion in network capitalization during the next five to ten years," the researchers summarized.
They added, "In our view, capital allocators should consider the opportunity cost of ignoring bitcoin as part of a new asset class."