Artist Damien Hirst Set To Take On The NFT Market
2 min read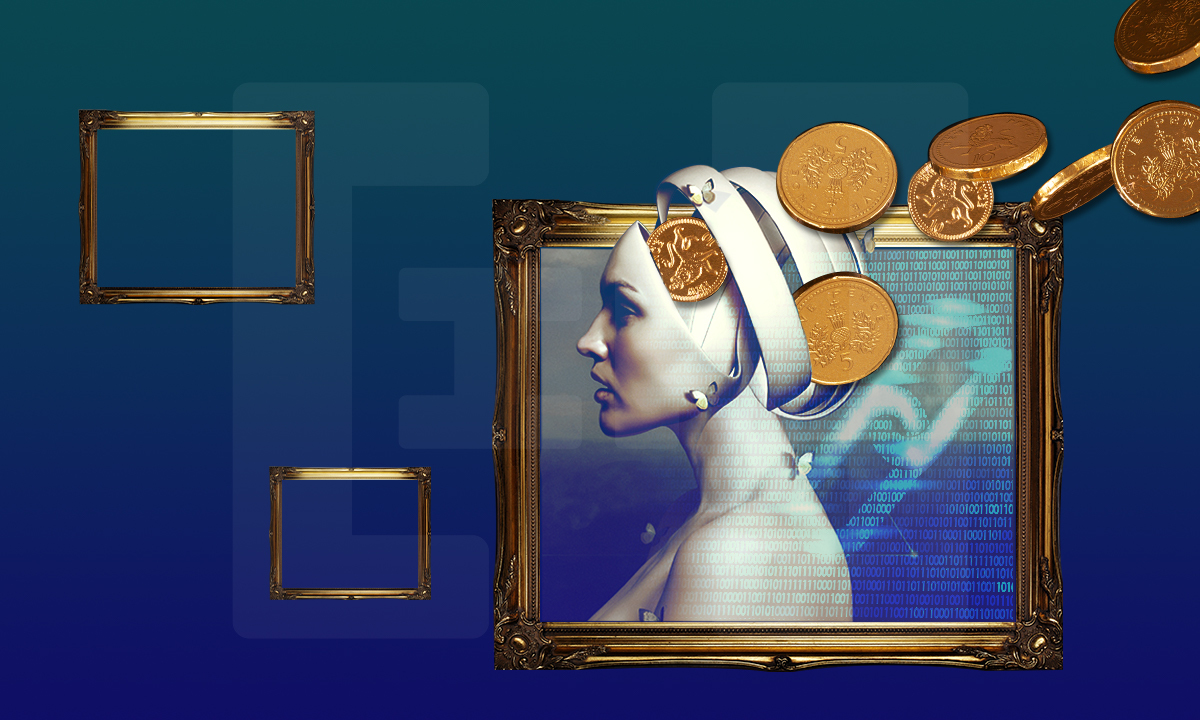 Palm is an NFT ecosystem created in collaboration with ETH co-founder Joseph Lubin. Contemporary artist Damien Hirst will be the first artist to drop an NFT on Palm.
An NFT marketplace seems to be one of the best opportunities for artists to showcase their work while being fairly compensated. However, up until this point, most of the top artists have stayed away from NFTs. Never one to shy away from new ideas, artist Damien Hirst will be putting 10,000 NFTs on sale through an ETH technology called Palm. 
The artworks themselves are not going to be digitized. Instead, the NFTs are going to be tied to unique art pieces created by the artist. Of course, those art pieces are going to be able to be acquired through an NFT marketplace. Which, in turn, is what makes the situation unique.  
Damien Hirst As An Artist
Some of the more famous works of art from Damien Hirst include one feature where he put a shark in a formaldehyde solution. This allowed the shark to remain preserved and almost intact. He applied the same formula to a zebra as well. Another of his most famous works is titled "For the Love of God," and it's a skull encrusted with diamonds. 
The skull piece sold for approximately 50 million pounds to an investment group. Hirst himself mentioned that he basically just covered the costs of production from the piece. 'The Currency Project' is his first foray into the NFT domain.
Palm-ETH Technology    
The Palm project attempts to build a platform for artists who can showcase and sell their work directly. Yet, in building the platform on the ETH network, there was a heavy focus on ensuring that running it was energy efficient. Movie producer David Heyman is one of the project's founding members, and they claim Palm is 99% more energy efficient. 
Heyman talked about both the palm project and Damien Hirst's The Currency Project, mentioning:
"NFTs have extraordinary implications for how stories can be told, how art can be made, and how creative projects can be financed, not to mention the range of new ways fans can engage with them. Creators can now connect directly with their audience, unfettered and independently." 
Access To Palm NFT Studio
At the moment, there is no direct access for individual creators to be able to enter the platform. The official PalmNFT Twitter account is urging creators to sign up directly on the Palm.io site. Here creators and artists will receive updates and news on when direct access to the platform will be available. For now, the focus does seem to be on promoting the platform through Damien Hirst's "The Currency Project."             
The post Artist Damien Hirst Set To Take On The NFT Market appeared first on BeInCrypto.