BIC's Video News Show: VeChain's Growing Reach
3 min read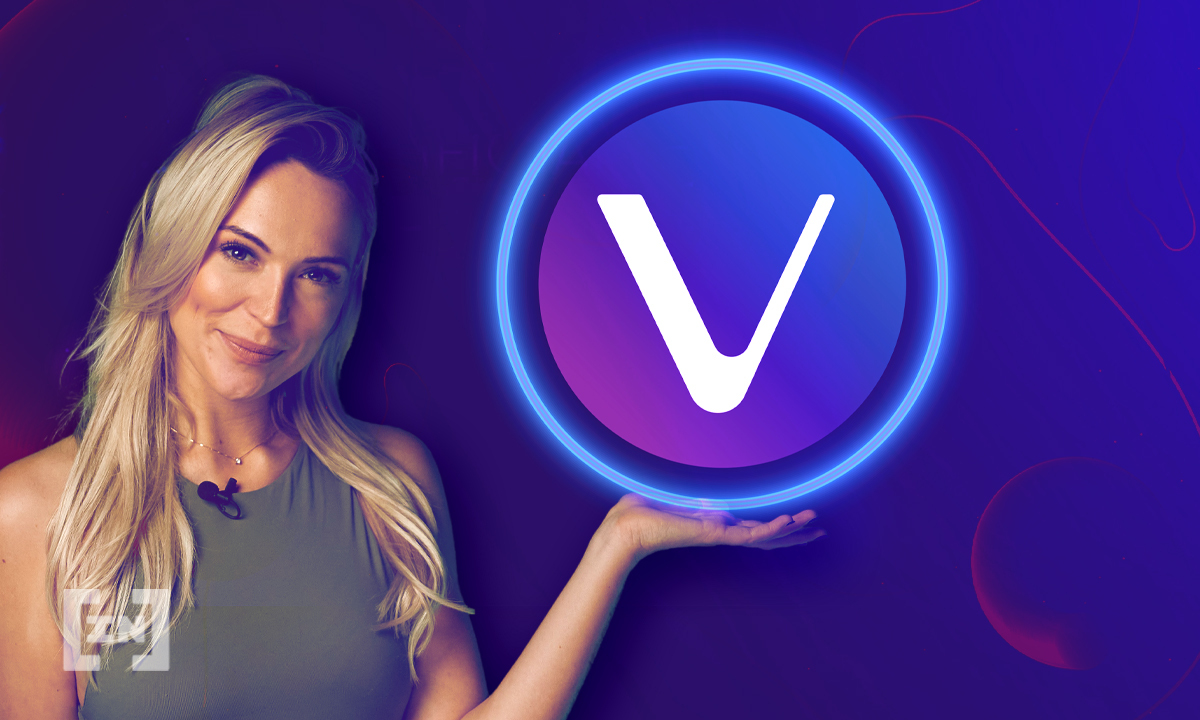 In this episode of the BeInCrypto video news show, host Jessica Walker sees if VeChain has the potential for a serious rebound. In this video, we'll talk about the idea and team behind VeChain, as well the latest news about its partnerships and adoption across the world.
Although its token's price still seems to be in a downtrend, losing 33% of its value in the past 30 days, we decided to take a closer look at VeChain and see if it has potential to recover from the recent crypto crash, but also for sustained, long-term growth.
What is VeChain?
Let's kick off with the basics, that VeChain is a blockchain-powered supply chain platform that launched in June 2016. It uses distributed governance and Internet of Things technology to create an ecosystem that solves some supply chain management problems.
The platform uses two in-house tokens, VET and VTHO, to manage and create value based on its VeChainThor public blockchain. The idea is to boost the efficiency, traceability, and transparency of supply chains while reducing costs and placing more control in the hands of individual users.
The Team
VeChain was conceived by one of its co-founders, former IT executive and CIO of Louis Vuitton China, Sunny Lu. He has since become a prominent name in cryptocurrency circles and has drawn attention to the ability of blockchain technology to solve transparency issues. He also argues that it can create "trust-free" structures which do not suffer from corruption.
Fellow co-founder Jay Zhang, who directs VeChain's global corporate structure, previously worked for both Deloitte and PricewaterhouseCoopers in the finance and risk management sphere. Having launched in June 2016, VeChain is one of the oldest dedicated blockchain supply chain platforms on the market.
What Makes It Unique
So what makes VeChain unique? Well, it exists to disrupt traditional supply chain models, an industry which before blockchain had remained little changed over time.
Using transparent technology with no single point of weakness or control allows for greater security, efficiency and ease of tracking products in a given supply chain. It does this while reducing cost through trustless automation. The project uses a combination of proof-of-stake and proof-of-authority to verify transactions in the most efficient way
VeChain's has a unique proposition with its dual-token setup. In-house token fees combine with charges for various services to generate operating income for the company. Meanwhile, token holders can engage in activities such as staking, thus providing liquidity in return for rewards.
Country Adoption
VeChain had several occasions to shout about recently, with two countries of vastly different sizes looking into using its tech. San Marino, the world's largest republic, approved blockchain 'Covid Certificates' on VeChain. The system works using QR codes and non-fungible tokens. The QR codes can be scanned to verify authenticity by linking to an NFT on the VeChainThor public blockchain.
The innovative solution enables verification of green passes outside the European Union. Although small, San Marino's experience could be used as a proof of concept in other European countries. And over in Asia, China is demonstrating a strong interest in various ways of adopting the technology.
Last month, VeChain confirmed they had a meeting with government officials from three important Chinese districts. Representatives from Shanghai, Changing, and Huangpu visited the organization's office in Singapore.
And last week they were featured on the main page of the Chinese media agency Xinhua (pronounced "sinhua") and they also received a triple-A Enterprise Credit Evaluation from the Chinese Ministry of Civil Affairs. It seems this could be the first big market to adopt VeChain technology.
The post BIC's Video News Show: VeChain's Growing Reach appeared first on BeInCrypto.