Bitcoin & Ethereum Price Correction in the Last 24 Hours
2 min read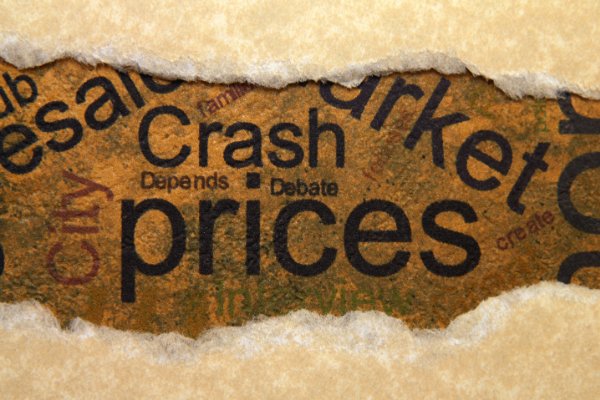 The drop that we have all been expecting is finally here as Bitcoin crashed to a low of $30,000 in the last 24 hours. After repeated record highs established shortly one after another in the past two weeks, it was high time for Bitcoin to experience a significant pullback. In the last seven days, the bellwether cryptocurrency struck a new all-time-high at $41,946, setting a new milestone achievement for the orange coin, but in the same time, Bitcoin managed to shed $9,000 in 24 hours, marking the coin's largest drop since the Black Thursday crash of 2020.
Scott Minerd, Global Chief Investment Officer at Guggenheim Partners said via a tweet that Bitcoin's "parabolic rise is unsustainable in the near term" and that it was "vulnerable to setback." Guggenheim Partners invested 10% of its net asset value in Bitcoin through the Grayscale Bitcoin Trust fund in November.
On the other hand, a glance at Ethereum at present shows that the market's second-most capitalized asset is faring no better, dropping 13.1% in the last 24 hours as it went from $1,261 to $924 in the span of an hour. This marks ETH's second largest 24-hour price drop in history, and the last one seen was back in 2018, right before prices went from the $1,200 level down to $300 in subsequent days.
Bitcoin's correlation with Ethereum is apparent for all to see, as are most altcoins. Last weekend's sea of green across a majority of altcoins as Bitcoin rose above the $41,000 mark is evidence of the strong correlation between the leading digital assets and its less-popular counterparts.
The current drops can be attributed partially to small investors, retail or otherwise, who first sold off their Bitcoin in a frenzy at the $41,000 threshold, and as prices continued to fall, selling pressure from these panicked investors are likely to have driven prices even further downwards.
At this point, however, investors are largely unfazed by the price drop, as Bitcoin and Ethereum especially have proven their worth as wealth-generating assets given the magnitude of their growths in the past few weeks.
The post Bitcoin & Ethereum Price Correction in the Last 24 Hours appeared first on SuperCryptoNews.