Bitcoin Is Pumping. Is Barstool's Dave Portnoy Salty?
2 min read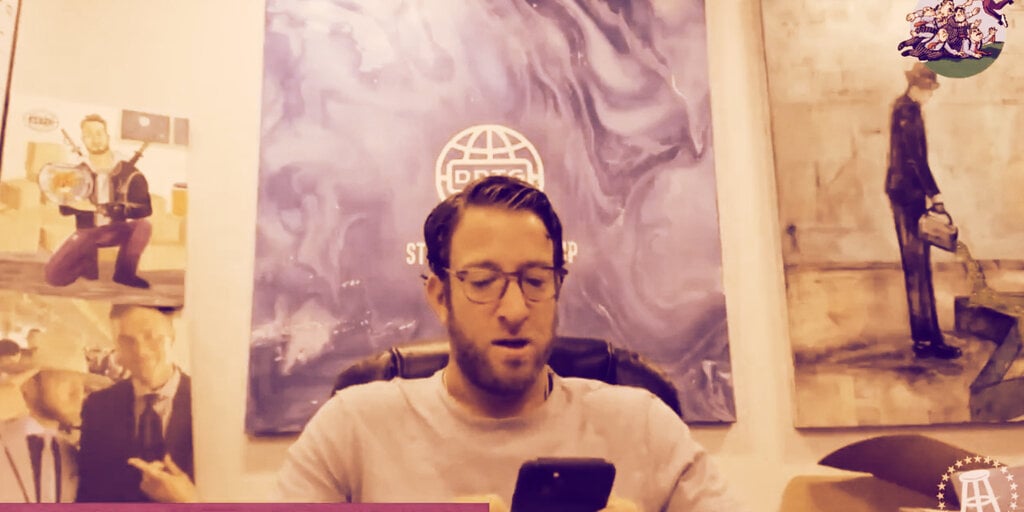 Dave Portnoy, president of Barstool Sports and bored day trader, sold all his Bitcoin months ago. But he still can't let go, a new video suggests.
Said Portnoy in the video he tweeted today: "I follow so many people it's like Rico Bosco's hype team." Rico Bosco was an ebullient frequent caller on one of Bartstool's podcasts.
NOBODY dances on graves like the Bitcoin people #bitcoin #DDTG pic.twitter.com/uT813oQ26G

— Dave Portnoy (@stoolpresidente) October 22, 2020
"Bitcoin starts moving, I mean they do the lambada all over the internet. They're just doing the conga line—the Bitcoin people," he said. They're saying, claims Portnoy, "We're all gonna get rich together—the Parabolic guy, [Anthony Pompliano], the Winklevosses. I mean, they're just running around sucking dicks."
Get in, bitch. We're headed to the moon.

— Marty Bent (@MartyBent) October 22, 2020
Portnoy's referring to all of the hullabaloo Crypto Twitter has made over Bitcoin's price rise. The price of Bitcoin rose to highs of $13,185 this week, the highest it's been since the end of last June, when Bitcoin briefly peaked at $13,770. Remember: Back in March, amid the coronavirus crash (since called "Black Thursday"), Bitcoin was worth as low as $3,870.
Crypto Twitter, YouTube, and, yes, even crypto news sites have always been like this: after the whiff of Wall Street money or the faintest sniff of a price bump, the alarm is sounded and distributed across a global network of thousands of computers.
Even Portnoy joined in the fun. This summer Portnoy invested heavily in Chainlink and Bitcoin, back when BTC was priced around $11,500. He promoted his investments on Twitter, using his cachet as "Davey Day Trader" to wax lyrical about the coins. He taunted the SEC, suggesting crypto was the last place on earth to "pump and dump" all day without repercussion. He later sold his Bitcoin, worth about $1 million, he claimed.
"Crypto people [are] just about the most enjoyable group of people I've ever encountered," he said in one of his daily Davey Day Trader segments.
This is a message for the Head of Crypto. Please pass it on. #DDTG pic.twitter.com/rAUSxClveV

— Dave Portnoy (@stoolpresidente) September 9, 2020
"They're fucking crazy. They're crazy on social media, they're crazy on Twitter, they have the same fucking personality I do; they're gamblers at heart, they slant, they can laugh at themselves, and they just want to make money."
The views and opinions expressed by the author are for informational purposes only and do not constitute financial, investment, or other advice.