Bitcoin Price Falls $10,000 in Largest Daily Drop in History
2 min read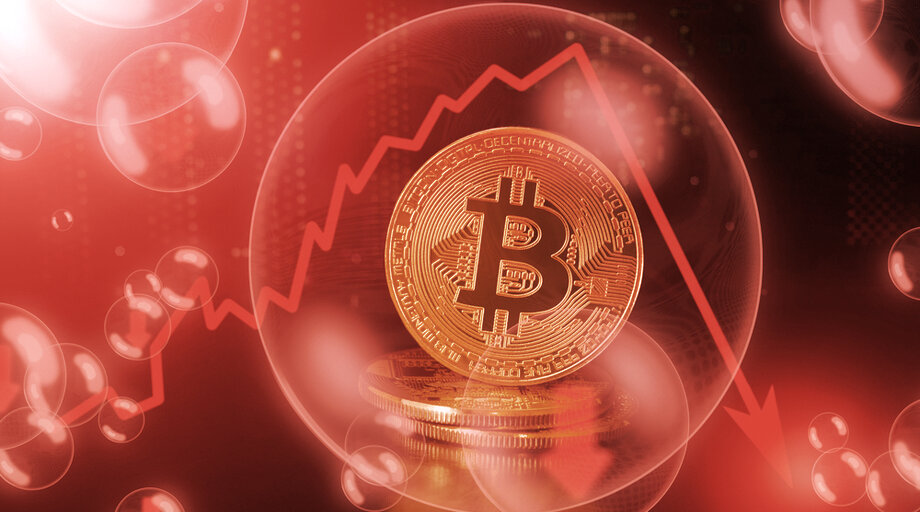 Bitcoin's price has dropped from a high of $58,000 to a low of $47,700 within 19 hours. This was the largest single-day fall Bitcoin has ever seen.
Since then, the price has rebounded to $53,00, up 11%. The cryptocurrency is now aiming to retake the $1 trillion market cap mark it lost earlier today.
Bitcoin's previous largest daily drop came just one month ago on January 11. After breaking the $40,000 bracket—which was then an all-time high for Bitcoin—the cryptocurrency fell to $32,000, before recovering to go on and reach further all-time highs. 
While a drop as large as this can cause pain for short term traders—about $1 billion was liquidated today as a result of the price drop—it doesn't come as much of a surprise. History tells us that Bitcoin is prone to significant price corrections during bull runs, or when the cryptocurrency is in uncharted territory. 
#Bitcoin just bounced 13% in 16 mins pic.twitter.com/xgV4XkVygM

— Cryptowatch (@cryptowat_ch) February 22, 2021
During 2017's Christmas bull run, Bitcoin eventually reached what was then an all-time high of nearly $20,000. Along the way, Bitcoin dropped by at least 20% on several separate occasions. For example, between November 9, 2017 and November 13, 2017, Bitcoin dropped by 20% between approximately $7,400 and $5,900. In the summer of 2017, Bitcoin's price even dropped by a full 40%, and it was only until we had the benefit of hindsight to see that Bitcoin was broadly on its way to a new all-time high. 
BTC retracements and dips during the 2017 bull run ranges around 30-40%. Expect the same during this bull run.
Great time to buy on the lows! #BTC $BTC #bitcoin pic.twitter.com/Y1R0F7S9SA

— Moonlight (@g_guzardus) January 11, 2021
This price drop is obviously much more painful, given that it has happened within 24 hours as opposed to four days, but Bitcoiners aren't easily put off by the volatility. 

A Bitcoin dip like this is just what the doctor ordered," tweeted Jason Deane, Bitcoin analyst at Quantum Economics, adding, "We'll go dance in it, and when it ends, we'll be fresher, relieved, energized and ready to go again."
Raoul Pal, a former hedge fund manager who retired at 36 and who put 75% of his assets into Bitcoin, suggested price drops such as this are a relief of sorts. 
"Is it just me that feels relief when the BTC sell offs come? You know they are coming but when they finally arrive you can switch into buy the dip mode," Pal tweeted. 
Precedent tells us that price corrections like this will continue to come, but the question now is whether or not people believe Bitcoin hit its ceiling at $57,000.