BossLogic's Godzilla vs. Kong NFTs Mark a First for Hollywood
2 min read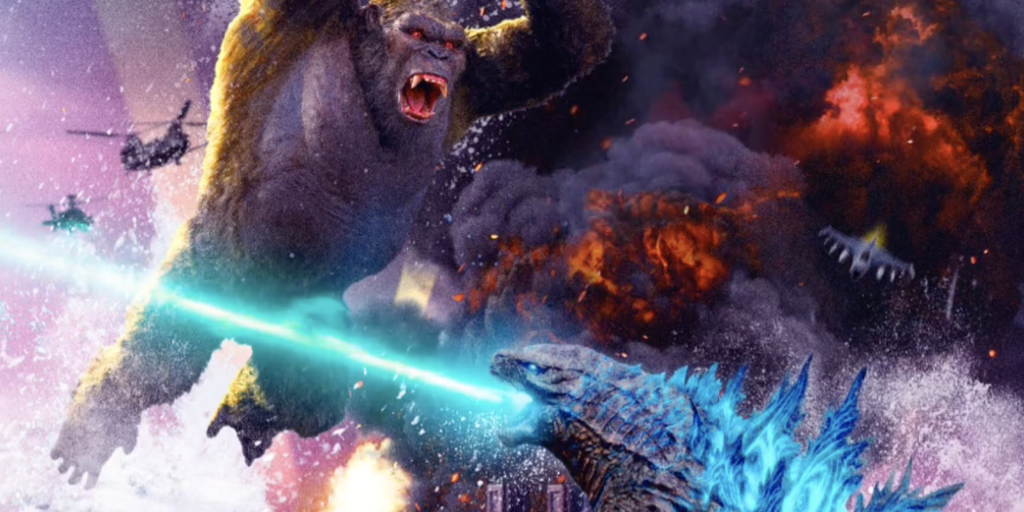 Today's release of blockbuster film "Godzilla vs Kong" in theaters and on HBO Max arrives right in the prime of the crypto collectibles non-fungible token (NFT) boom, and Legendary Entertainment is taking advantage of the timing with not one, not two, but three different tie-in NFT drops on varying platforms.
Billed as the first NFT drops to launch alongside a major motion picture, the promotion includes a series of posters from pop culture artist Kode "BossLogic" Abdo, who has worked with Marvel and Disney in the past. The drop begins today on MakersPlace and includes seven pieces, including an animated single-edition piece called "Legends Will Collide."
The other offerings are available in open editions during a 15-minute span, including one piece called "One Will Fall" that will sell for just $1. BossLogic has already been busy in the NFT space, launching collectible cards on Ethernity Chain, holding the first drop last week on Crypto.com's new NFT platform, and collaborating with UFC champion Francis Ngannou on a MakersPlace drop.
Legendary Entertainment also launched "Godzilla vs. Kong"-themed NFT artwork on NFT marketplace Terra Virtua today. Terra Virtua is known in part for its brand partnerships, with other entertainment properties such as "Top Gun," "The Godfather," and "Pacific Rim" advertised on its marketplace.
An NFT can represent essentially any kind of digital item, whether it's a still image, animated gift, video, or even a tweet, and their authenticity and scarcity can be confirmed via blockchain technology. The NFT crypto art and collectible space has exploded so far in 2021, with the top three marketplaces reporting $342 million in trading volume in February alone.
Given that surge, it's no surprise that major brands, sports leagues, artists, celebrities, and athletes have risen to meet the demand and buzz around digital collectibles, with the likes of Taco Bell, Grimes, Charmin, and NFL star Rob Gronkowski launching their own drops.
"Godzilla vs. Kong" is the first major studio film to launch with NFTs, but it's unlikely to be the last so long as crypto collectibles remain in demand. NFTs have also been eyed as a way to generate funding for film projects, as artist Ben Mauro—a film concept designer and art director—told Decrypt following his own recent $2 million NFT artwork drop. Mogul Productions, a startup created to let fans vote for film projects with crypto tokens, is also exploring the potential for NFTs to generate royalties for IP holders.
While it doesn't feature King Kong, there is one more official Godzilla NFT drop today: trading card brand Topps just launched a series of Godzilla digital trading cards on the WAX platform featuring imagery from the movie monster's history. The standard $10 packs, each with four digital cards, will be available for purchase for 72 hours, while the $100 30-card ultimate packs—limited to 5,000 packs—have already sold out.