BTC Above $1 Trillion for 10 Days As Crypto Outgrows US Banking Industry
3 min read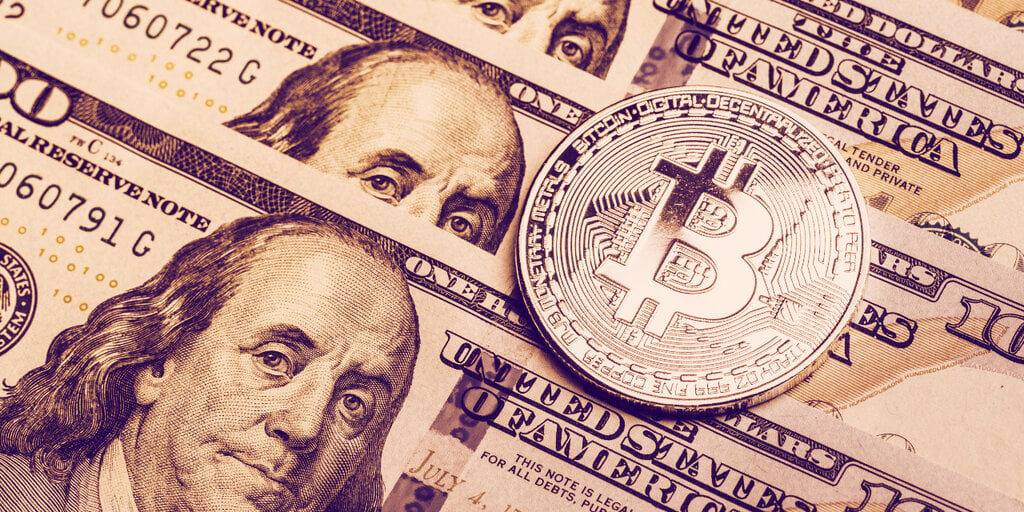 As crypto enters what has traditionally been its strongest growth quarter, things are looking up. 
Global crypto markets continue to grow beyond the $2 trillion mark that made headlines yesterday. At the time of writing total market cap is sat at $2.06 trillion, up 4.9% on the day before. 
That valuation, according to Jim Bianco, head of analytics company Bianco Research, now makes crypto more valuable than the US banking system. 
A sort of milestone was reached today.

The total value of all cryptos surpassed the value of the US banking system.

Why is this measure relevant? It is an admittedly imperfect attempt to measure the size of the current CeFi system versus the coming DeFi system.

(1/4) pic.twitter.com/QBEIP6bpVu

— Jim Bianco (@biancoresearch) April 6, 2021
In the chart attached to Bianco's tweet, crypto's doubling in value over 2021 has put it just ahead of the value of the S&P Composite 1500 Banks index, which tracks the performance of publicly traded banking institutions in the US.    
Not wanting to stop there, Bianco said if crypto doubles again, it would be larger than the entire US financial system, including banks, brokers, insurance, exchange firms, and asset managers. 
Crypto has eaten into the gold's market cap too, hitting 27.8% of the precious metal's total value. This trend looks set to continue as investors leave the safe haven in favour of the US Dollar and the broader markets – more on that below. 
BTC meanwhile has managed to hold above $1 trillion for 10 days now, a new record for the world's largest cryptocurrency. The coin gained 3.4% overnight and is hovering just below $60,000. 
While that's no doubt impressive, it has been the rest of the market that has made up for most of crypto's gains. ETH is sat comfortably above $2,000 thanks to a 5% gain. 
Other big movers were Binance Coin, up 12%, Litecoin up 11%, BTC Cash up 13% and Ripple gained nearly 30%. 
What's got crypto all riled up? Stock markets are riding high on the US economy's accelerating recovery, and crypto is feeling the benefits of a more active investor community. 
Yesterday the S&P 500 and Dow set record highs, after the US Labor Department released its March jobs report on Good Friday – when markets were closed. 
Other economic data is buoying markets too: manufacturing output in the US hit a 37-year high. according to the Institute for Supply Management, further stoking investor appetites. 
Despite the cyclical trading that has been siphoning money away from the mega tech-stocks that drove the market boom last year, Facebook surged 3.4% to reach an all-time-high. Google parent Alphabet also reached a new all-time-high yesterday after its price lept 4.2%.  
Among other notable tech gainers, Amazon.com rose 2.1%, Apple Inc. gained 2.4%, and Microsoft Corp. advanced 2.8% to an all-time high.
"The digital world we've grown accustomed to over the last 12 months (and counting) may be stickier than expected, even amid loosening Covid restrictions," wrote Citigroup Inc. analyst Nicholas Jones.
Another factor that might be helping tech stocks – and crypto surge – is the continued fall out from the Archegos implosion last week. 
Several banks were caught in the cross fire as the sell-off rippled across the markets. Chief among them was Credit Suisse. The Swiss giant said it will take a 4.4 billion franc ($4.7 billion) writedown and has been quick to clear out top execs connected with the mass selloff.   
The bank unloaded about $2.3 billion worth of stocks tied to the family office more than a week after some rivals dumped their shares and skirted losses.