BTC Climbs 15% After Midweek Crash
2 min read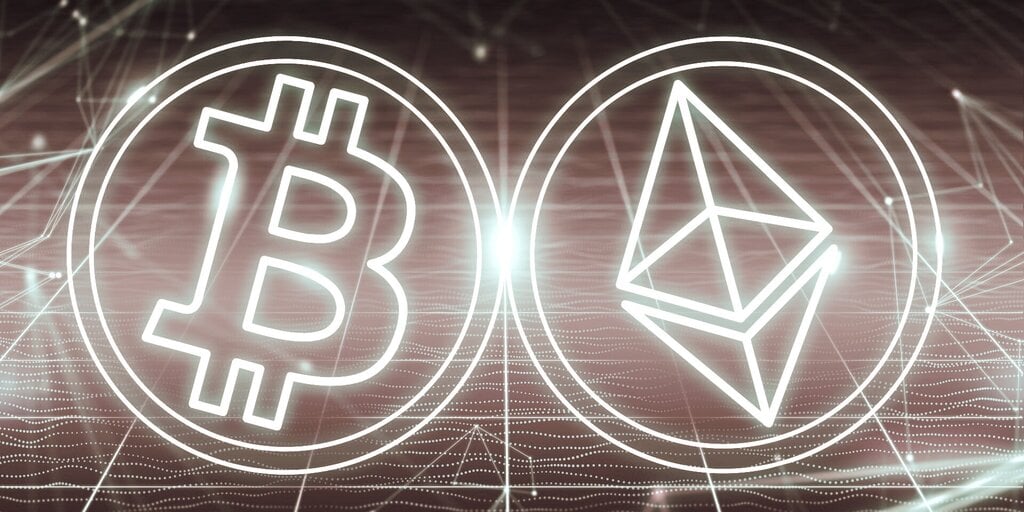 BTC and ETH are climbing back up after a hair-raising midweek crash that sank prices to the lowest they've been in months. 
The crash started on Tuesday, and by Wednesday BTC's price had bottomed out at $29,600, according to crypto data aggregator CoinGecko. The last time the currency was around that level was on January 2, when a single BTC was worth $29,352.
It was a similar story with ETH. On Tuesday morning the second-largest cryptocurrency by market capitalization hit a low of $1,734—the cheapest it's been since March 28 this year, when one ETH cost $1,713. 
At a price of $33,970 at the time of writing, BTC has gained 15% since Wednesday. ETH, on the other hand, has gained 25% since Tuesday's low and currently trades for $2,170.
For both currencies, the bulk of the price movement happened overnight on Wednesday and Friday. BTC grew 8% overnight on Wednesday while ETH grew 11%. Thursday night brought no major change to the price of either cryptocurrency. 
BTC and ETH have grown in price thanks to a swathe of institutional investment this year, with companies like Tesla and Microstrategy buying huge amounts of BTC.
News of institutional adoption of crypto had cooled off but Twitter CEO Jack Dorsey and Tesla CEO Elon Musk rejuvenated interest on Wednesday during a pro-BTC online conference called 'The B Word'. 
Musk announced that his rocket company, SpaceX, also holds BTC, and that he personally holds ETH and Dogecoin. Rapper Busta Rhymes was so moved by The B Word that he went and bought a load of BTC and is now looking into ETH. 
With similar ebbs and flows this week, it appears that the rise and fall of BTC and ETH is still largely synchronized.
The views and opinions expressed by the author are for informational purposes only and do not constitute financial, investment, or other advice.