BTC, ETH, Dogecoin All Drop in Nearly $200B Market Sell-Off
2 min read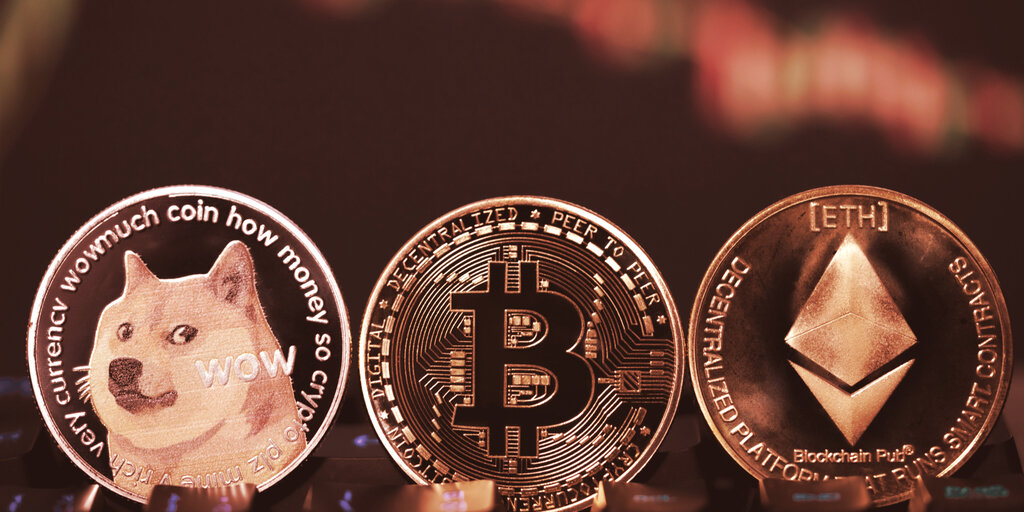 The total market cap for cryptocurrencies has lost roughly $200 billion in the past 24 hours. BTC is down nearly 10%, with the number two cryptocurrency, ETH, posting a 10.9% loss, at press time. 
Dogecoin, the Internet's favorite meme coin, suffered the most of the three, tumbling by nearly 12%. 
As with any crash in crypto, the reasons are myriad. 
The strongest bearish force was, however, speculation that the Department of Justice (DoJ) and the Federal Bureau of Investigation (FBI) had "hacked" a BTC wallet during their investigation of the Colonial Pipeline ransomware attack. 
Last month, the U.S.-based fuel pipeline system halted operations after its billing system was compromised. This led to widespread fuel shortages in the Southeastern United States. Later reports revealed that Colonial paid the ransom of 75 BTC (at that time worth $4.4 million) to decrypt their operations. 
Yesterday, the DoJ and FBI announced that they had recouped $2.3 million of that sum. Investigators followed associated BTC addresses, eventually seizing one of them. 
Some were quick to assume that the seizure of the address indicated that authorities had cracked the BTC wallet in question. Instead, it appears more likely that authorities connected the address with a specific identity or a U.S.-based crypto service or custodian. 
The resulting confusion led to a dramatic drop in price. And due to the high correlation between cryptocurrencies and BTC, the rest of the market has fallen in tandem. 
The use of quantum computing is widely believed to be the only mechanism through which to attack a blockchain-based network like BTC. "Presently, about 25% of the Bitcoins in circulation are vulnerable to a quantum attack," Deloitte wrote in a report.
The views and opinions expressed by the author are for informational purposes only and do not constitute financial, investment, or other advice.
Editor's note: This article has been updated to reflect that the market dropped nearly $200 billion, not $2 billion.