How one "BTC expert" makes money while losing millions
2 min read
Keifer Atwood, a 27-year-old man living in Jacksonville, Arkansas, estimates he has lost millions in the last few years due to extremely bad business. But he came up with a way to make a living by broadcasting these "deals" to his fans on Twitch's livestream channel, Crypto Keif.
He loses millions and makes money
In one video, Atwood manages to place a large order for BTC futures – the moment the cryptocurrency takes the opposite direction. The show is coming. "Wait – what?" Did I place an order? "He exclaimed, confused.
In another clip, Atwood places a long position instead of a short one and is discarded again.
As Atwood's losses began to increase, there were more followers on his Twitch channel to watch him do his best. He even got a sponsor.
Watching cryptocurrency merchants seem to lose money live is a genre that includes several other streamers such as Cobielive and Doctor Degen.
Keif's beginnings
Atwood began mining BTC around 2013, but quit before it became lucrative. He then invested in BTC and held it for years, but was unlucky enough to sell it just before the sharp rise in 2017.
But then he decided to broadcast his adventures in live trading on Twitch. The real fun came when Atwood, after falling from $ 250,000 to $ 100,000, decided to enter the exciting world of leverage trading, of which he knew nothing, of course.
"He's a terrible leverage trader," said Cryptonius Maximus, a passionate spectator and cryptocurrency trader. "But he is cheerful and has a good heart." It is true that Atwood has a certain kind of honesty in him and distinguishes him from traders who pretend to know what they are doing.
"Sometimes I'm right, sometimes I'm wrong and it's super fun for everyone."
Still, Atwood is doing well. He no longer trades with his own savings, but instead uses the sponsorship money provided to him by the BTC casino Stake.com in the last two years. He says $ 180 a streaming day is good money for Arkansas.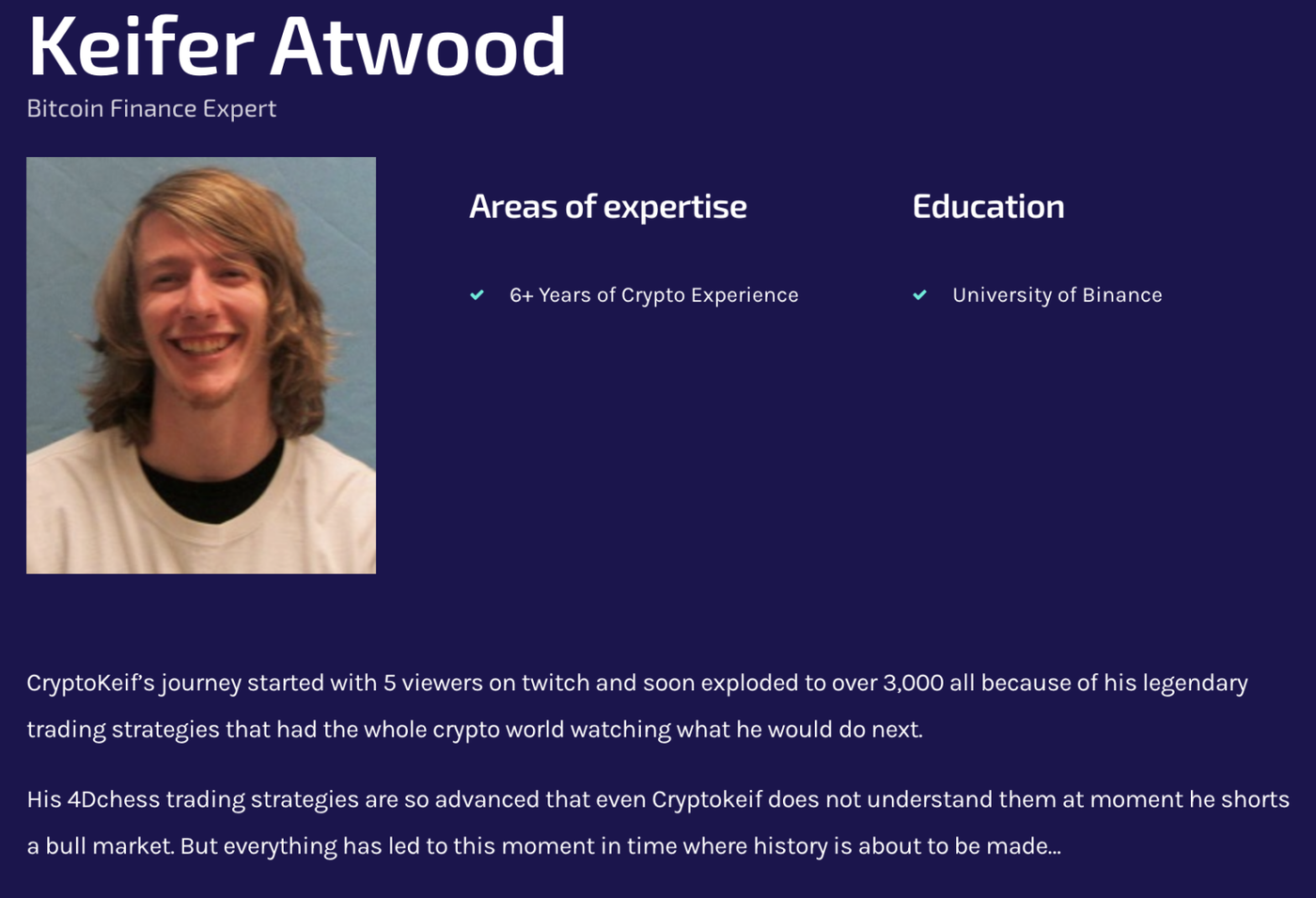 "After disposing of most of what I had, I made my own coin – and that was the birth of KeifCoin," he said. Atwood knocked out his coin on June 16 via a shitcoin generator on the Binance Chain called Cointool. He said it has some unusual "deflationary" function that burns a number of tokens after each transaction. He has also already filled out applications to list his coins on various "respectable" exchanges.