BTC Hits New All Time High Price Over $62,000
2 min read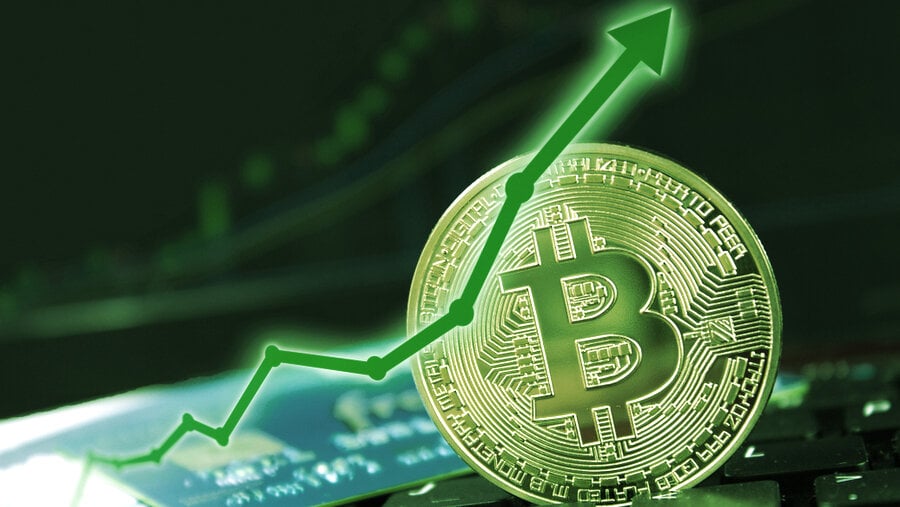 BTC's price has set a new all-time high of $62,685, per CoinGecko. Since then, the price of BTC has slipped slightly, and is holding steady at just under $62,500.
The flagship cryptocurrency has been on a tear of late, with its price increasing by over 6% in the last seven days. Its new all-time high comes a day shy of Coinbase's public listing on the Nasdaq, seen by many as a milestone event for the crypto industry. 
But it's not just the imminent Coinbase listing that Bitcoiners are pointing to to explain BTC's new price record. According to Jason Deane, BTC analyst at Quantum Economics, this new price record was almost inevitable. 
"BTC has been testing the resistance levels for some weeks now, each time bouncing off but immediately coming back undeterred," Deane said, adding, "Today's all time high was therefore all but inevitable as sheer market momentum, investor sentiment and accelerating rate of development act as primary drivers."
MicroStrategy doubles down on BTC
Beyond the Coinbase listing, there are further examples of institutional interest in BTC to account for its current price surge.
Yesterday, software company MicroStrategy announced that its Board of Directors will be paid in BTC; to date, the firm has invested over $5 billion in the cryptocurrency.
As with every other all-time high, BTC is now officially in uncharted territory, prompting the crypto industry to ponder on what might be next for the flagship cryptocurrency. Unsurprisingly, many of those in the crypto industry expect BTC to climb even higher than its current price. 
"I have no doubt that this bull run is far from over," Antoni Trenchev, co-founder and managing partner of Nexo, told Decrypt.