BTC Market Cap Exceeds Australia's M1 Money Supply
3 min read
Just weeks after breaching the $1 trillion benchmark, BTC's valuation now exceeds the total value of physical cash in Australia.
BTC, the world's largest cryptocurrency, now has more value in circulation than Australia's entire M1 money supply.
In February 2021, BTC breached the $1 trillion market cap threshold for the first time ever. Only a month later, it is now worth an estimated $1.085 trillion.
A country's M1 money supply represents the total value of physical banknotes and coins in circulation. As of January 2021, data shows that the Australian M1 money supply hovered around the equivalent of $1.079 trillion.
M1 Money Supply vs. BTC
While BTC's valuation serves as a vital barometer of growth, not all comparisons of it against fiat currencies are equal.
For one, the US M1 money supply exploded over the past year alone. This is because the Federal Reserve relentlessly began printing money in 2020 — when faced with a struggling economy. Economic stimulus deals, quantitative easing, and other unconventional market control strategies generally entail money supply growth.
Then, there's more to a country's economy than its M1 supply, which is also commonly referred to as "narrow money." When comparing BTC against entire currencies, the world's largest cryptocurrency still fares rather well. According to FiatMarketCap, BTC ranks fourteenth in the list of global currencies — beating out the Russian ruble and Singapore dollar.
While countries can simply print money out of thin air though, BTC only strengthens in value over time.
The cryptocurrency's supply is finite, while the same is not true of fiat currencies. Every year, the US dollar experiences a few percentage points of inflation, causing its value to slowly decay over time.
The strength of BTC is also represented by the amount of value transferred at any given point in time. In this aspect, too, the cryptocurrency manages to put up a strong showing. According to Coin Metrics, around $137,000 worth of BTC changes hands every single second — nearly $500 million per hour.
BTC Overshadows Gold in 2021
Unlike most physical assets, BTC's strength comes from the fact that it is easily transferable — with little more than an internet connection. In stark contrast, other stores of value like gold quickly become untenable to hold and transfer in large quantities.
Simply moving a few gold bullions internationally can require massive compliance and logistical formalities. In 2017, Germany spent at least four years transporting $31 billion worth of gold from Paris to New York. In contrast, the BTC blockchain could transfer the same value in a single transaction — for a few dollars. With a high enough fee, the transaction will even be included in the next block, just 10 minutes later.
Given BTC's nearly limitless advantages over gold, it's no surprise that companies and banks are starting to take it seriously. After Tesla's $1.5 billion BTC purchase, a number of firms are expressing interest in acquiring the asset as well.
From PayPal to Mastercard, every payment company is vying for a piece of the crypto industry of late. Square, another payments giant, also threw its hat in the ring. Amrita Ahuja, CFO of the company, recently said that there is "absolutely a case" for BTC on every company's balance sheet.
Indeed, the opportunity cost with BTC makes it an incredibly alluring asset in 2021.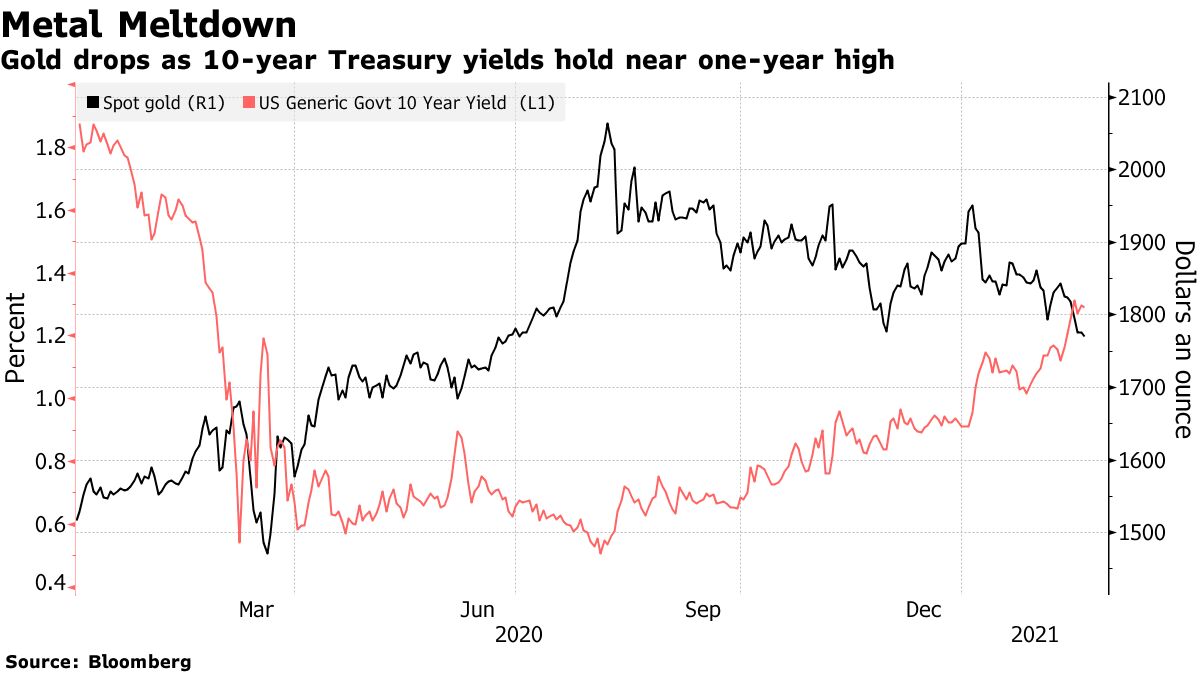 With gold's price tanking alongside high growth stocks in Q1 2021, BTC is clearly breaking new ground as a reserve asset.
The post BTC Market Cap Exceeds Australia's M1 Money Supply appeared first on BeInCrypto.