BTC miners balance hits a new high
2 min read
BTC balance in the hands of miners hit a new high and hit a four-year high. According to the latest data from Glassnode, the numbers have surpassed 1,845,303 BTC. That is, almost 2 million BTC. This number shows the force miners can exert on the cryptocurrency price.
From the great Chinese migration in 2021, to the current bear market, miners on the BTC network have faced many challenges. Among them, the change in profitability that made many miners sell their Bitcoins stands out.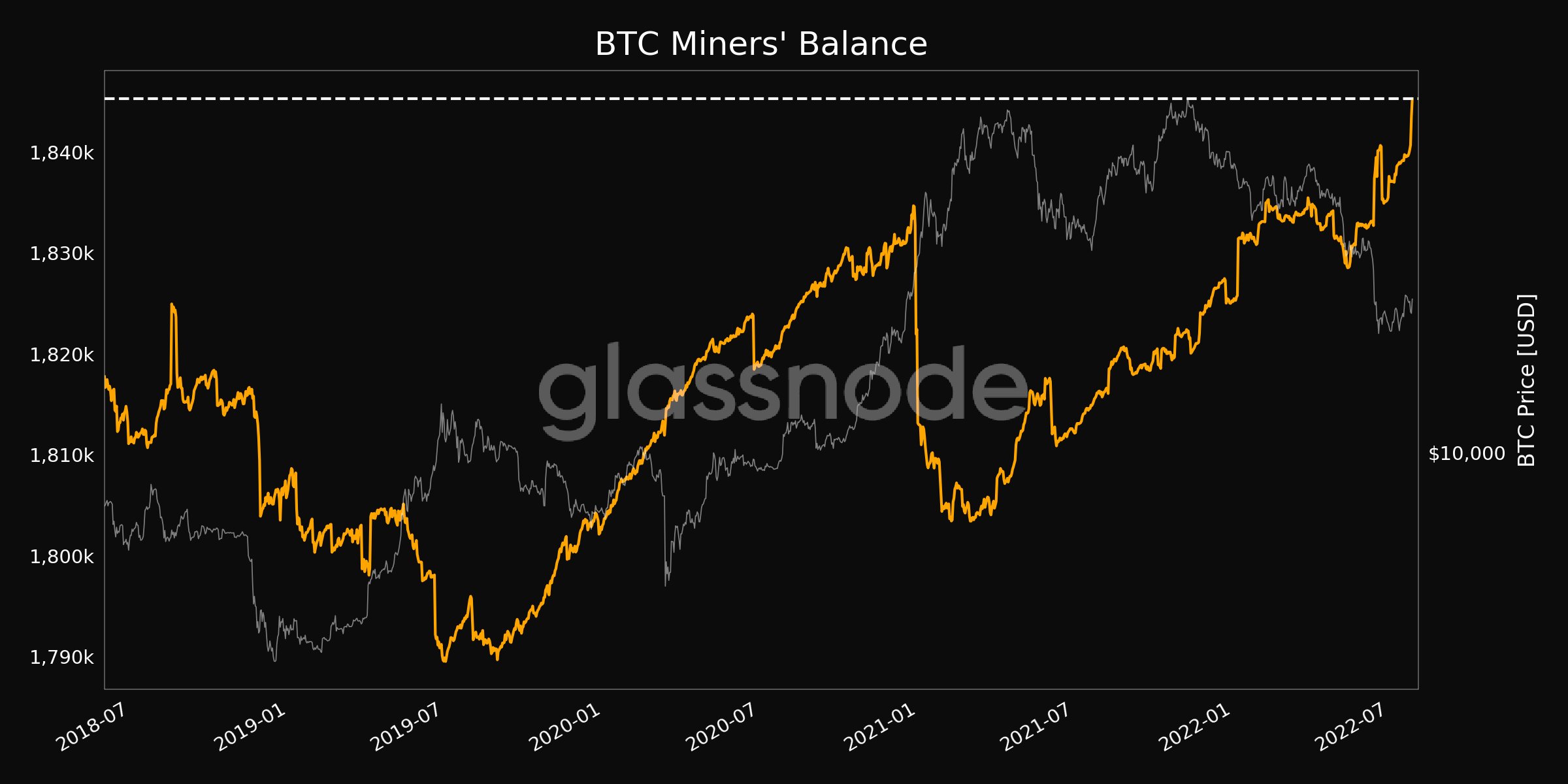 BTC miners are optimistic
However, according to Glassnode data, miners are accumulating BTC again. As the company points out, miners are also more optimistic about the price of BTC. After all, July was a recovery month.
Massive price drops have prompted miners to dispose of their assets to minimize potential losses. Thus, after years of accumulation, miners sold a significant portion of their holdings.
In fact, a group of miners sold more BTC than they mined in the month of May. Big players like Core Scientific, for example, have had to part with their BTC stock to survive tepid market conditions.
As an indirect effect, ASIC prices were also hit. The lack of profitability of BTC mining has led many miners to sell their mining hardware for cheaper prices.
Despite modest gains over the week, BTC's hash rate took a big hit, retreating to 207 million Th/s. The drop was more than 17% from the recent all-time high.
The difficulty of mining a block of BTC was also reduced by 5% to 27.67 trillion. According to the Blockchain.com graph, the network difficulty continued to maintain its downward trend. This was the biggest drop since the Chinese mining ban.
BTC Analysis – Price Heads to $22,000 Again, Resistance Holds