BTC mining in 2030 will represent 0.4% of electricity consumption
2 min read
A new finding by the New York Digital Investment Group (NYDIG) states that the mining of the world's most important cryptocurrency should not exceed 0.4% of world electricity consumption. Globally, carbon emissions should not exceed 0.9%. What did the next study find?
Mining and environmental prospects for BTC
New York Digital Investment Group, a leading technology and financial company, published a new study this week looking at BTC's energy and environmental consumption. The company expects many improvements.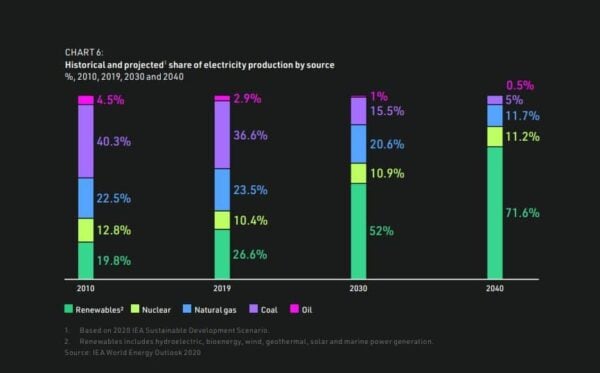 According to BTC Net Zero, BTC energy consumption and carbon emissions will not increase in the coming years, although prices will. BTC energy consumption will remain below 0.5% of the global total for the next decade.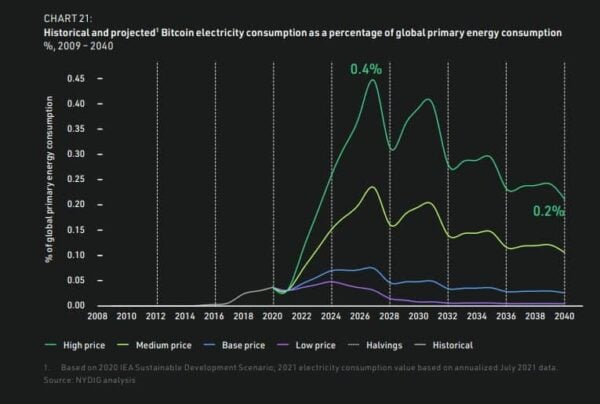 The harshest scenario has found that BTC emissions will continue to represent a very small percentage of the global total. However, the price of BTC should rise. NYDIG founder Ross Stevens and Nic Carter said in the study:
"Even in our blackest high-price scenario, where BTC will reach $ 10 trillion by 2030, its emissions are only 0.9 percent of the world's total and its energy expenditures are only 0.4 percent of the global total."
The authors of the study also claim that the carbon waste associated with BTC mining in 2020 was insignificant from a global perspective. The prospects for the decarbonisation of BTC mining in the future are a significant promise. The study concludes with:
"In the long run, the carbon intensity of BTC will decrease as the development of renewables continues and the country is trying to decarbonise its electricity grids."
Conclusion
In recent months, energy consumption and the carbon footprint of BTC and other cryptocurrencies have often faltered. The exodus of miners from China has caused greater demand for renewables. You can read the entire BTC Net Zero study under the attached link HERE.