BTC On-Chain Analysis: Exchange Balances Dry Up as Institutional Investment Picks Up
2 min read
A look at on-chain indicators for BTC (BTC), more specifically those related to exchanges and institutional investors.
The BTC balance held in exchange addresses has begun to decrease once more, while institutional investment has begun to grow.
Exchange balance
The total BTC held on exchange addresses has been decreasing since the March 2020 low. 
The lowest value reached was 2,461,840 BTC on April 12. At the time, the price was close to $60,000. 
However, the recent downturn has caused numerous investors to sell their holdings, thus resulting in an increase in the number of tokens held in exchange addresses.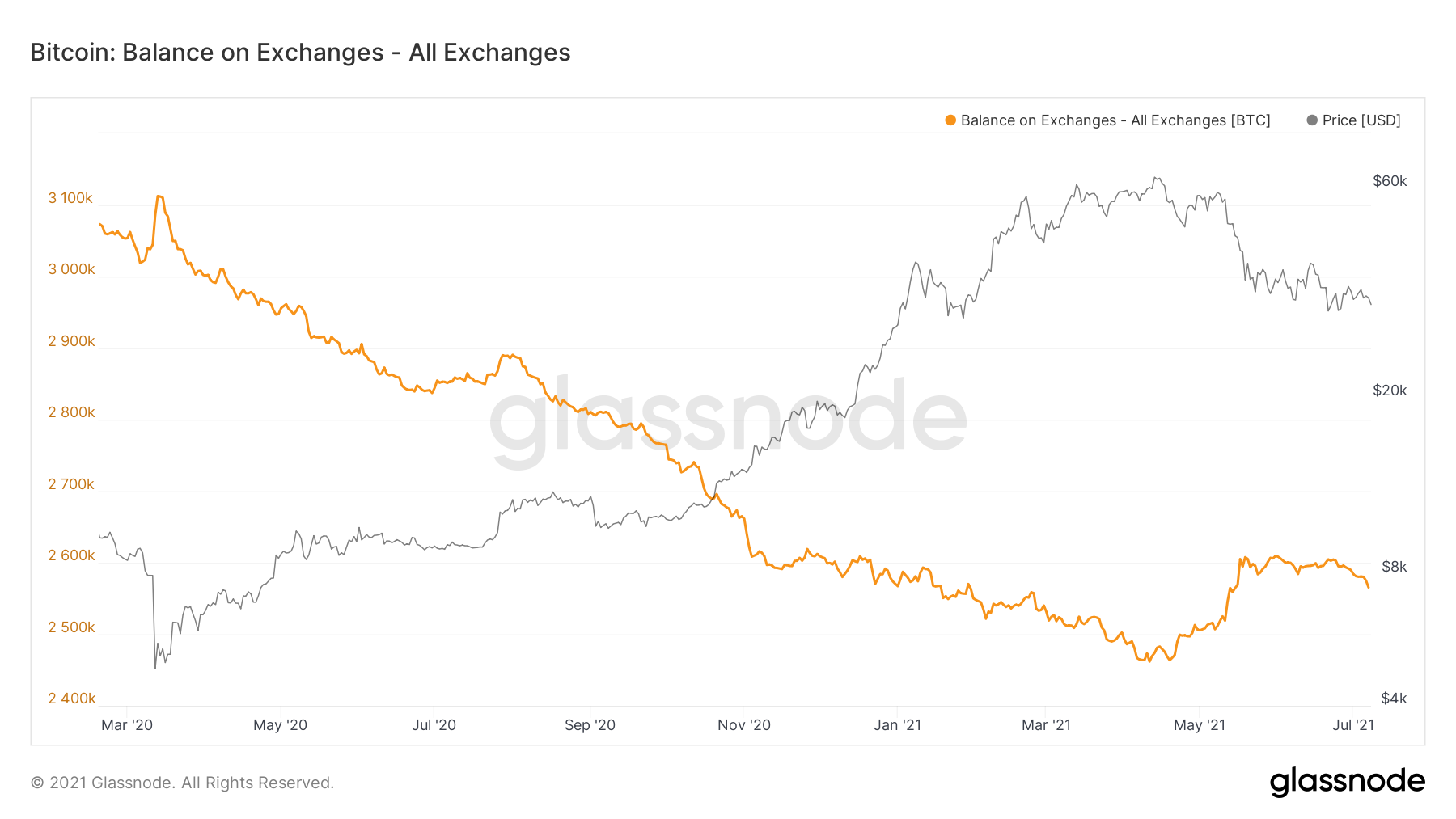 However, another downward trend has begun in the short-term, more specifically on June 26. A sharp fall occurred on July 7 when a total of 31,045 BTC left exchange addresses.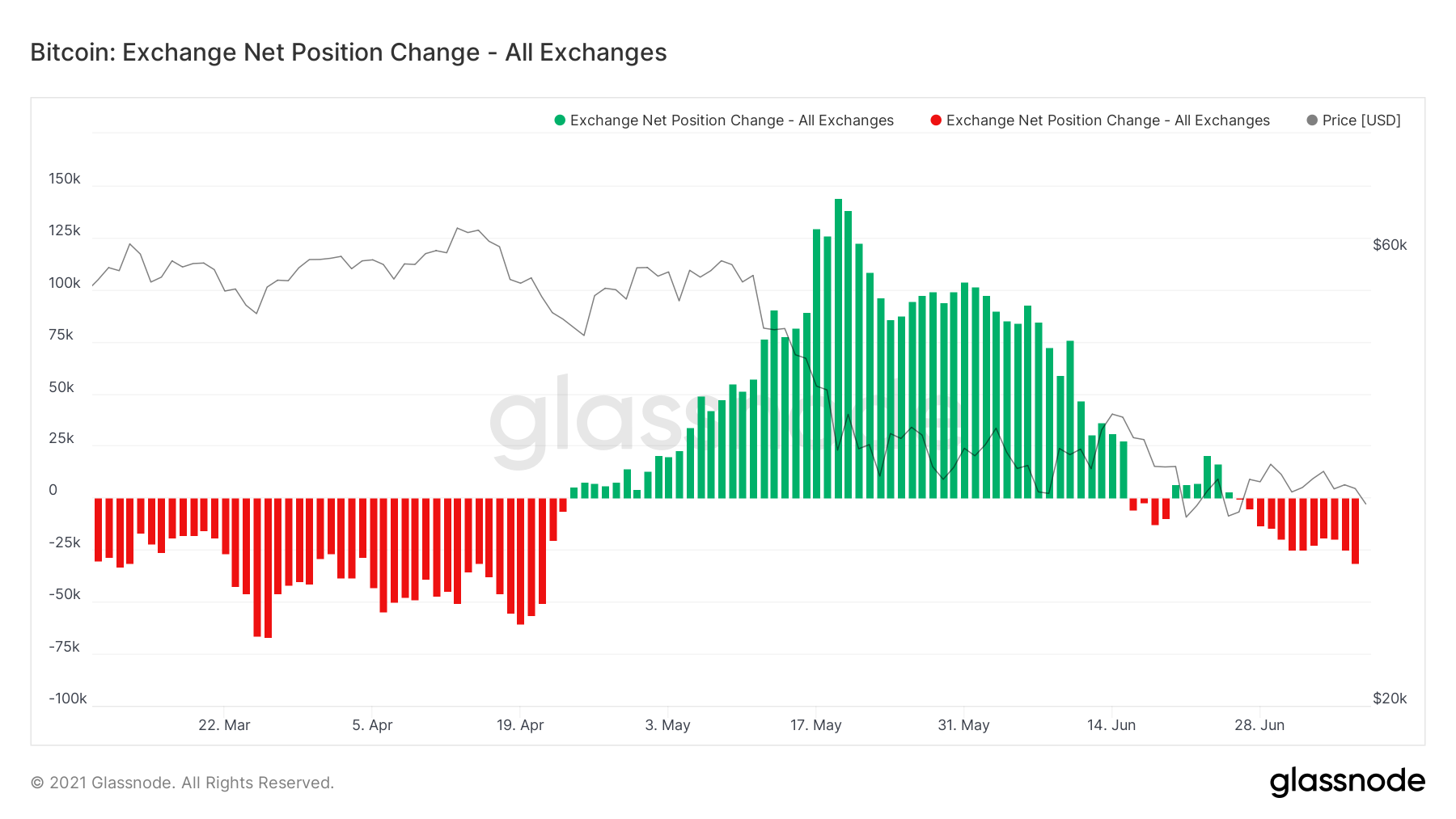 With the exception of June 28, the futures funding rate has been negative since June 16. This means that traders that have short positions opened pay a premium to those with low positions. 
On July 7, the funding rate moved to a negative 0.001%, a sharp increase from 0.017%, the value on July 5. 
While the rate is still negative, this shows a growing confidence in the market from futures traders.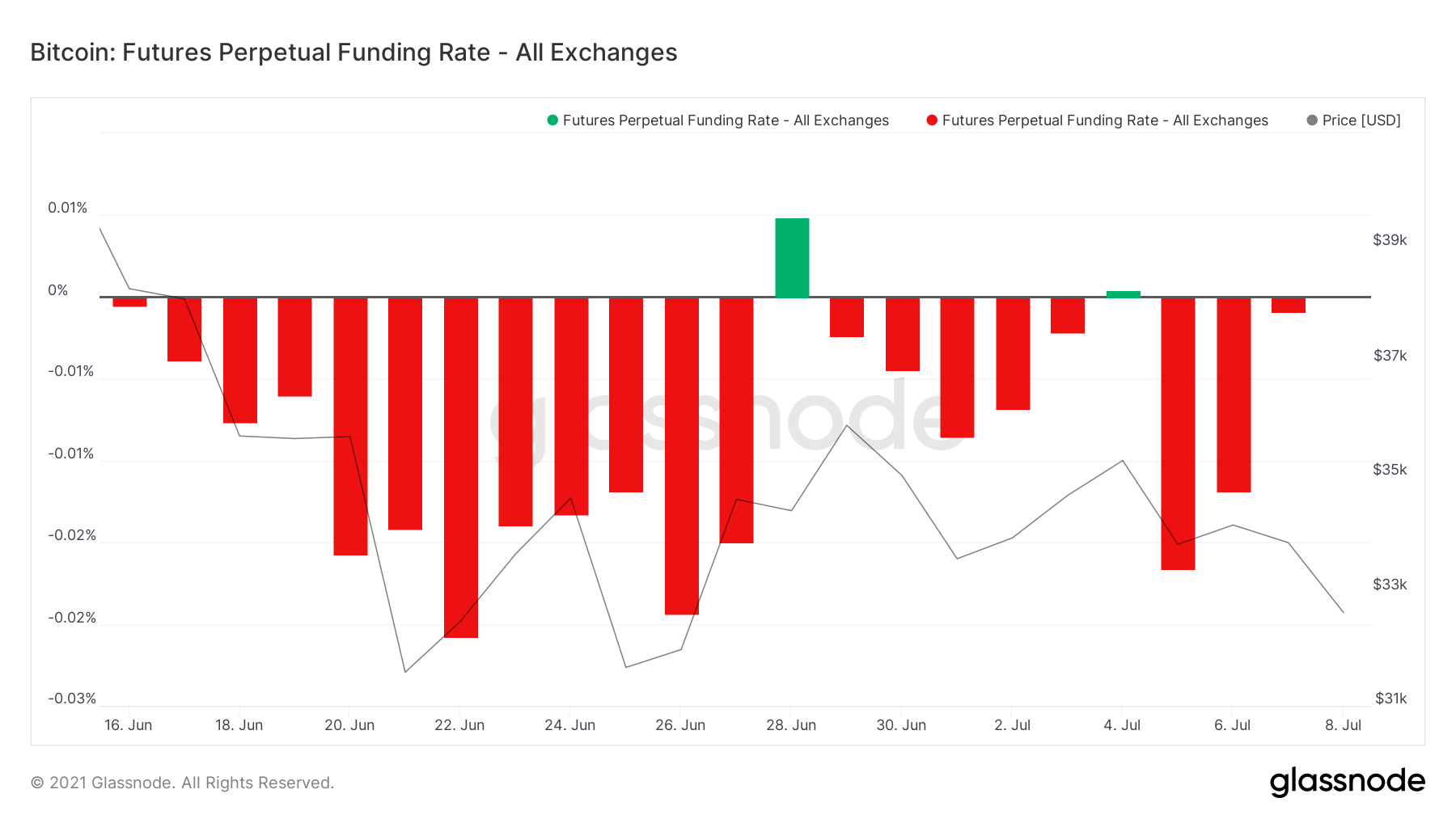 Institutional investment for BTC
Despite the gradual decrease in price, institutional interest in BTC is not drying up.
To the contrary, the two most well-known exchange-traded funds, Grayscale and "The Purpose BTC ETF" have been consistently increasing since March, meaning that institutions are "buying the dip."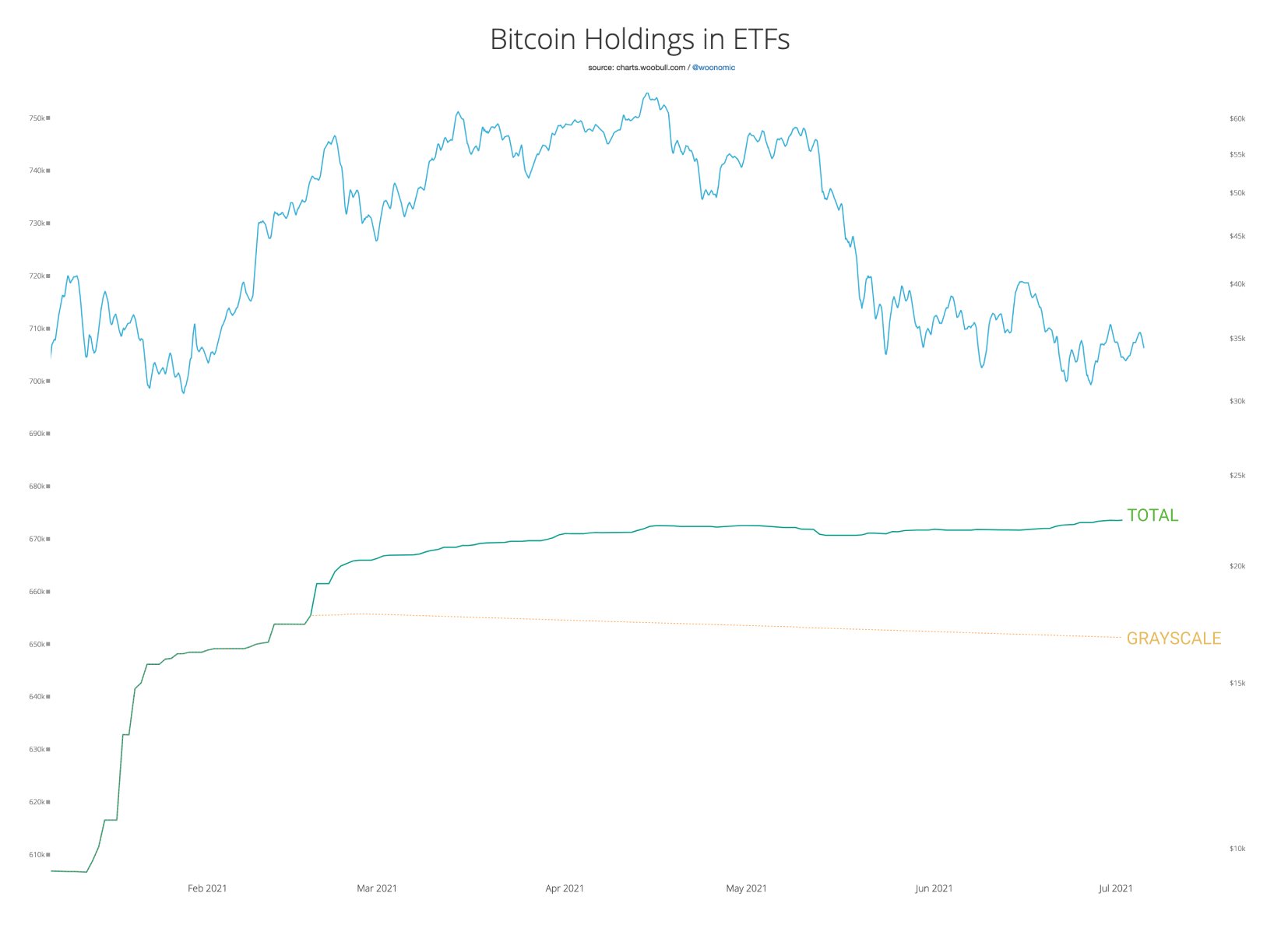 The increase is mostly attributed to the "Purpose BTC ETF Holdings," which have reached an all-time high of 22,411 BTC on July 6.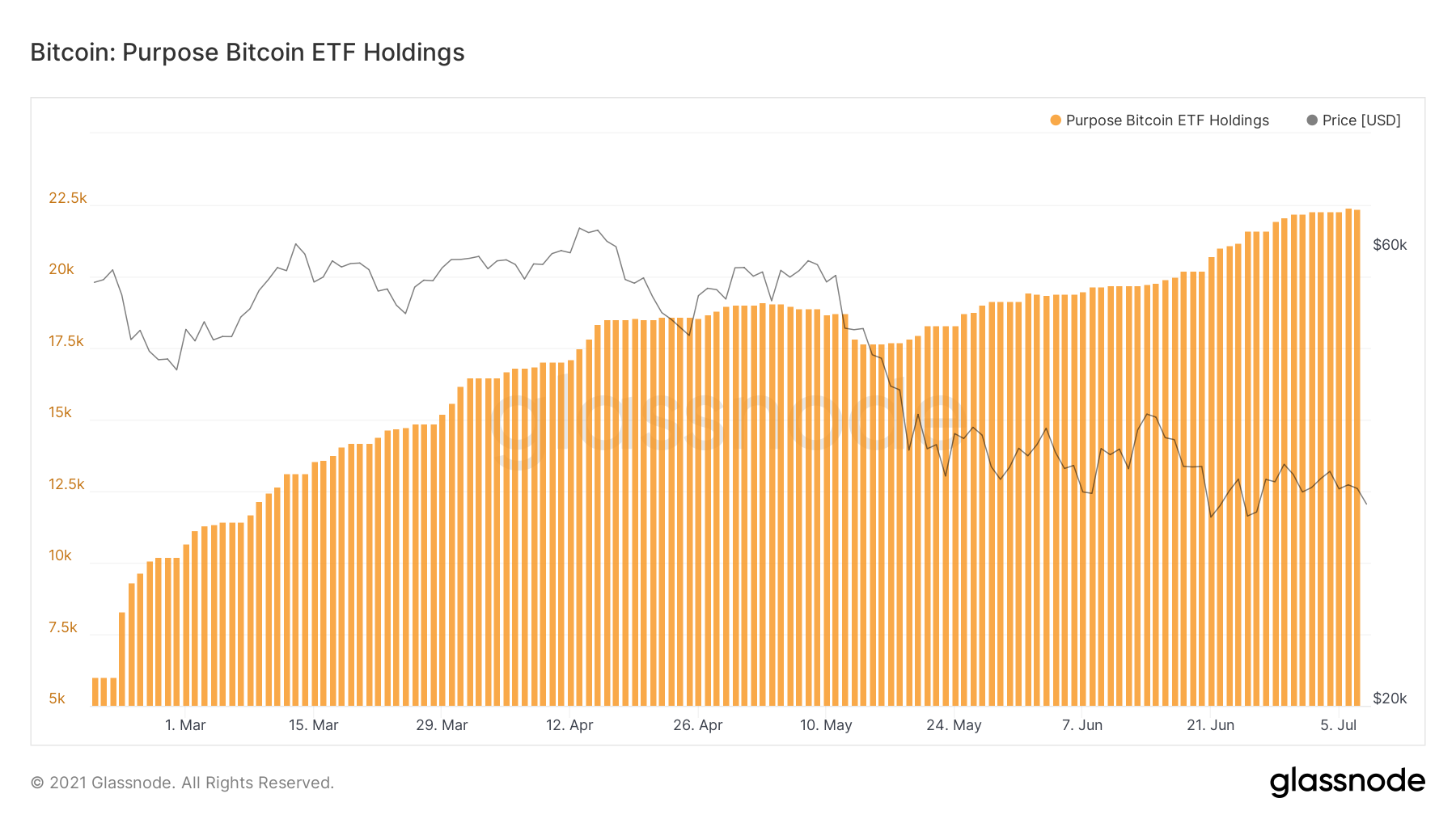 In addition to this, the Grayscale premium is also regaining some of its value. While it traded 21.23% below its actual value on May 13, it is now only trading at below 11.51%. This is a sign of increasing confidence in the index, despite the fact that the value is still negative.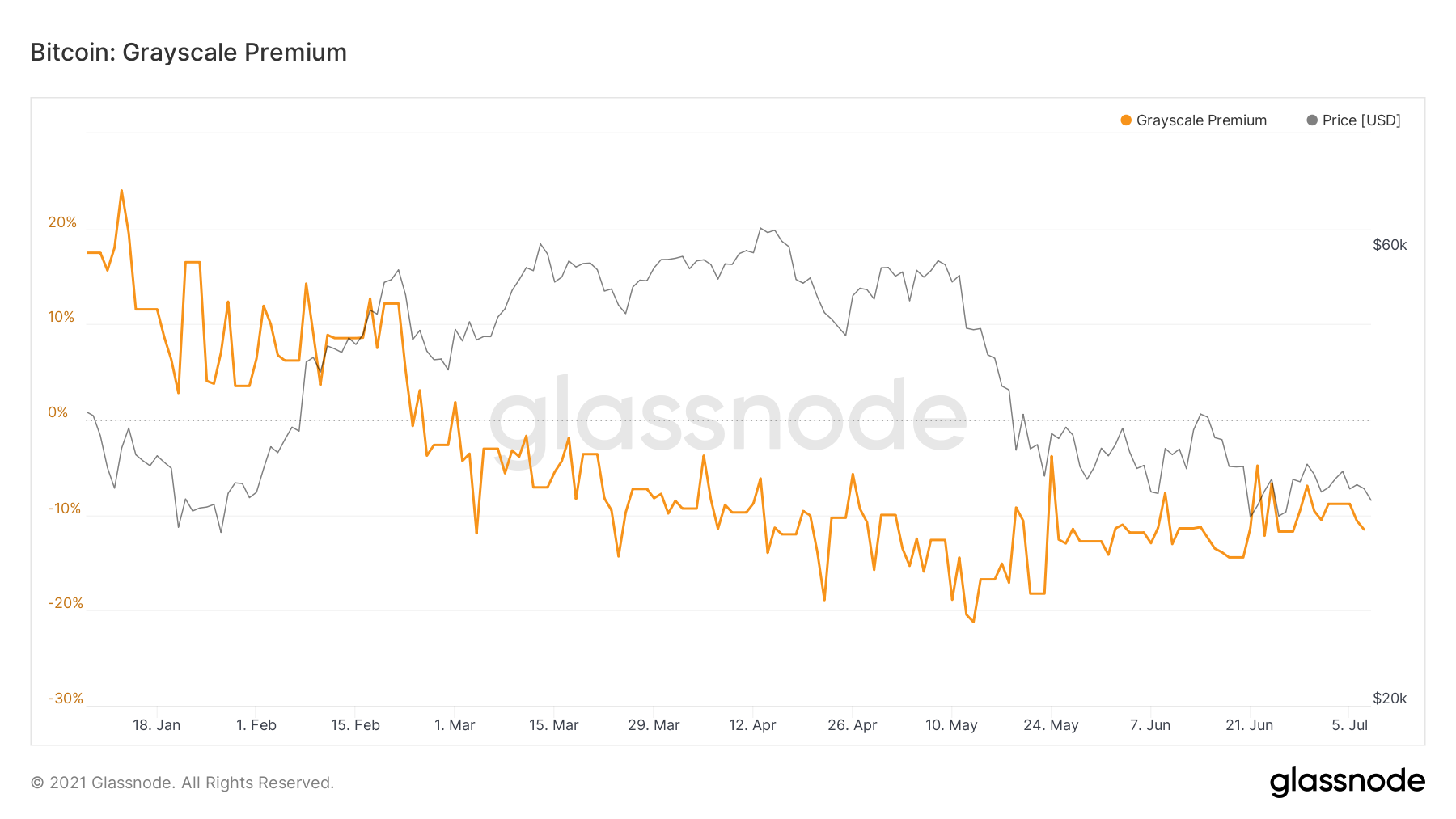 For BeInCrypto's latest BTC (BTC) analysis, click here.
The post BTC On-Chain Analysis: Exchange Balances Dry Up as Institutional Investment Picks Up appeared first on BeInCrypto.