BTC set to rise to $55,000 says trader
2 min read
The end of 2021 is not being anything like what most cryptocurrency analysts predicted. On the contrary. Instead of a historic triple-digit high for BTC, the largest cryptocurrency on the market is falling, making highs ever smaller.
However, this is not frightening the analyst known as Credible Crypto, who is predicting a sharp jump to BTC as early as 2021.
Although he remains optimistic, the analyst only puts out a warning: "The recovery will not happen in a straight line".
Credible believes BTC has reached a local bottom and is now ready to start a rally.
"This is the level of our casualties I was looking for," he said. "Now think we're free, to our relief, to over $55,000."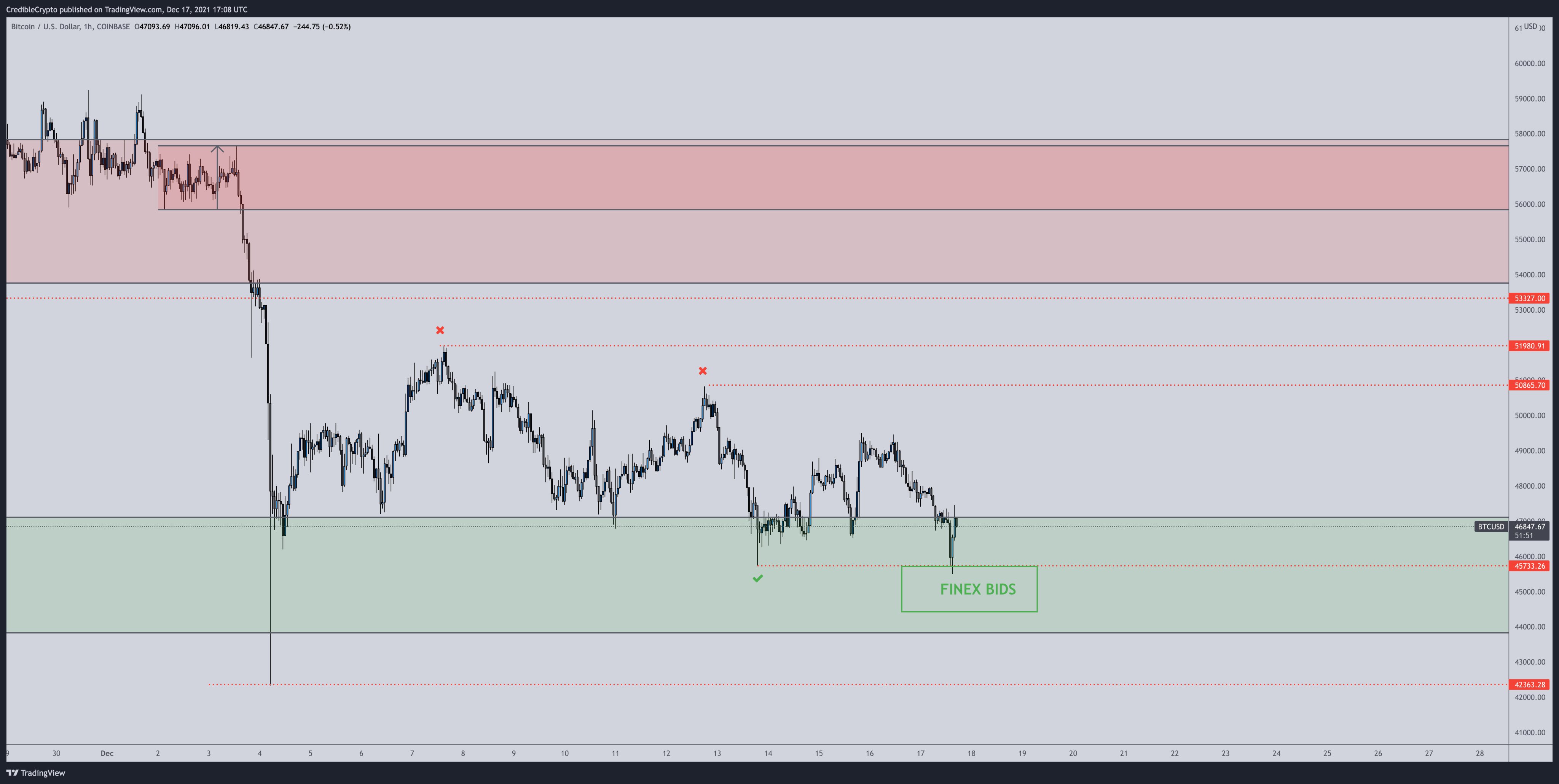 Despite being bullish in the long term, the analyst sees the BTC topping $55,000 ahead of another significant correction.
"Slight update on the idea below – I think we'll see some relief in the coming weeks. So, we will have another balance below US$42,000, but above US$30,000, to complete our flat structure", he said.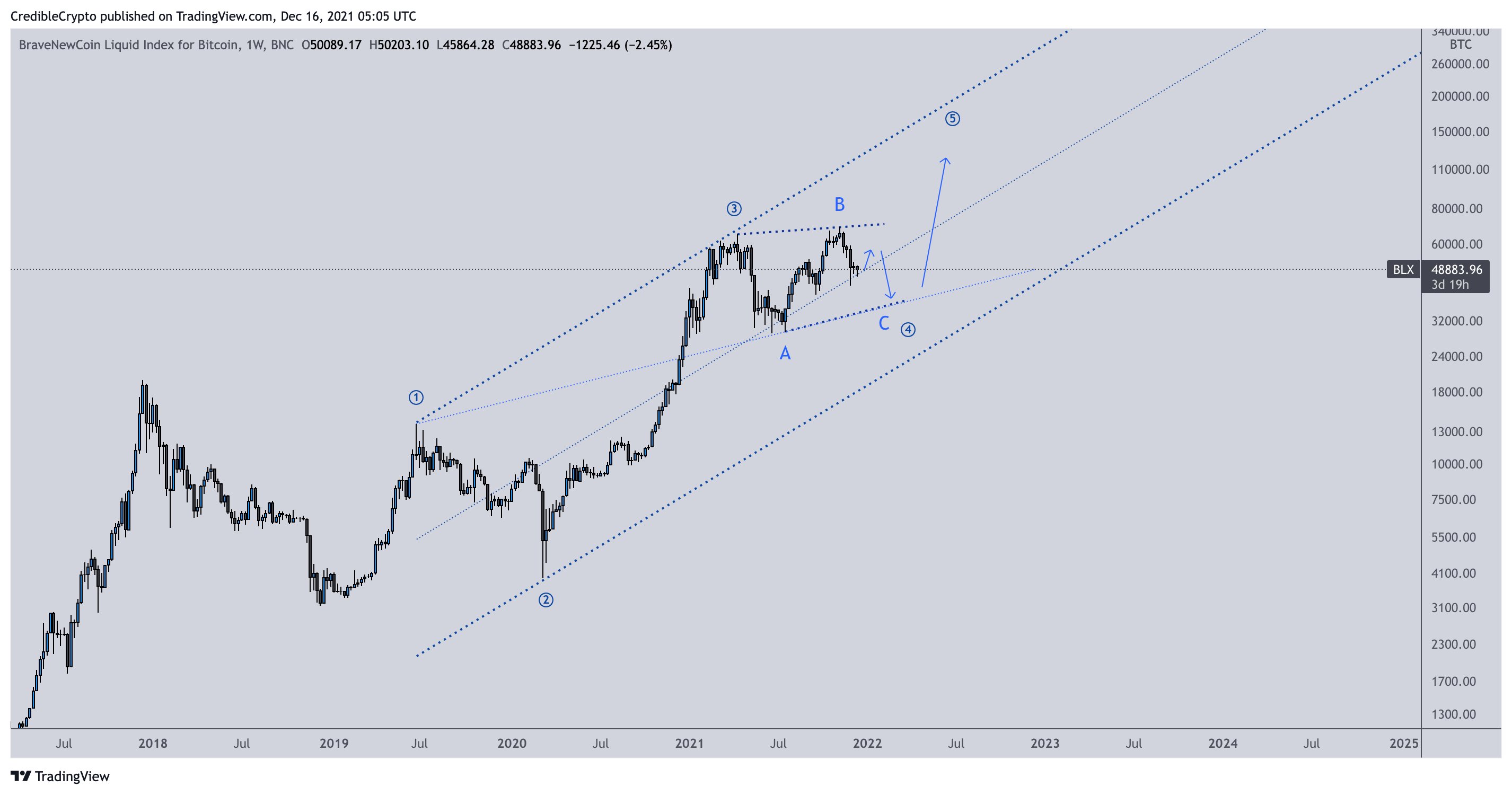 BTC
To project the future of BTC, the analyst is using Elliott Wave theory, a technical analysis approach that predicts future price action following crowd psychology that tends to manifest itself in waves.
According to Credible, BTC is still in the middle of wave four, the corrective phase of a five-wave uptrend.
According to the trader, a move below $40,000 will complete the fourth wave. This will put the BTC in a position to start the fifth wave on its way to $100,000 in July 2022.
BTC investor an influencer McCormack buys football club Bedford FC and wants to enter the Premier League