BTC supply on exchanges is now the lowest since May 2019
2 min read
BTCsupply on exchanges is still declining, which means that selling pressure is easing and watchmakers are not even thinking about selling.
BTC supply on exchanges is now the lowest since May 2019
Analytics service provider Santiment has announced that BTC supply on exchanges has dropped to levels not seen since May 2019. This is usually considered a bullish signal as investors withdraw their BTC from the  exchanges when they are not interested in selling it.
Santiment called it "a good sign for reducing the risk of a sale." BTC prices fell this week due to the intervention in China and another FUD (fear, uncertainty and doubt) that followed.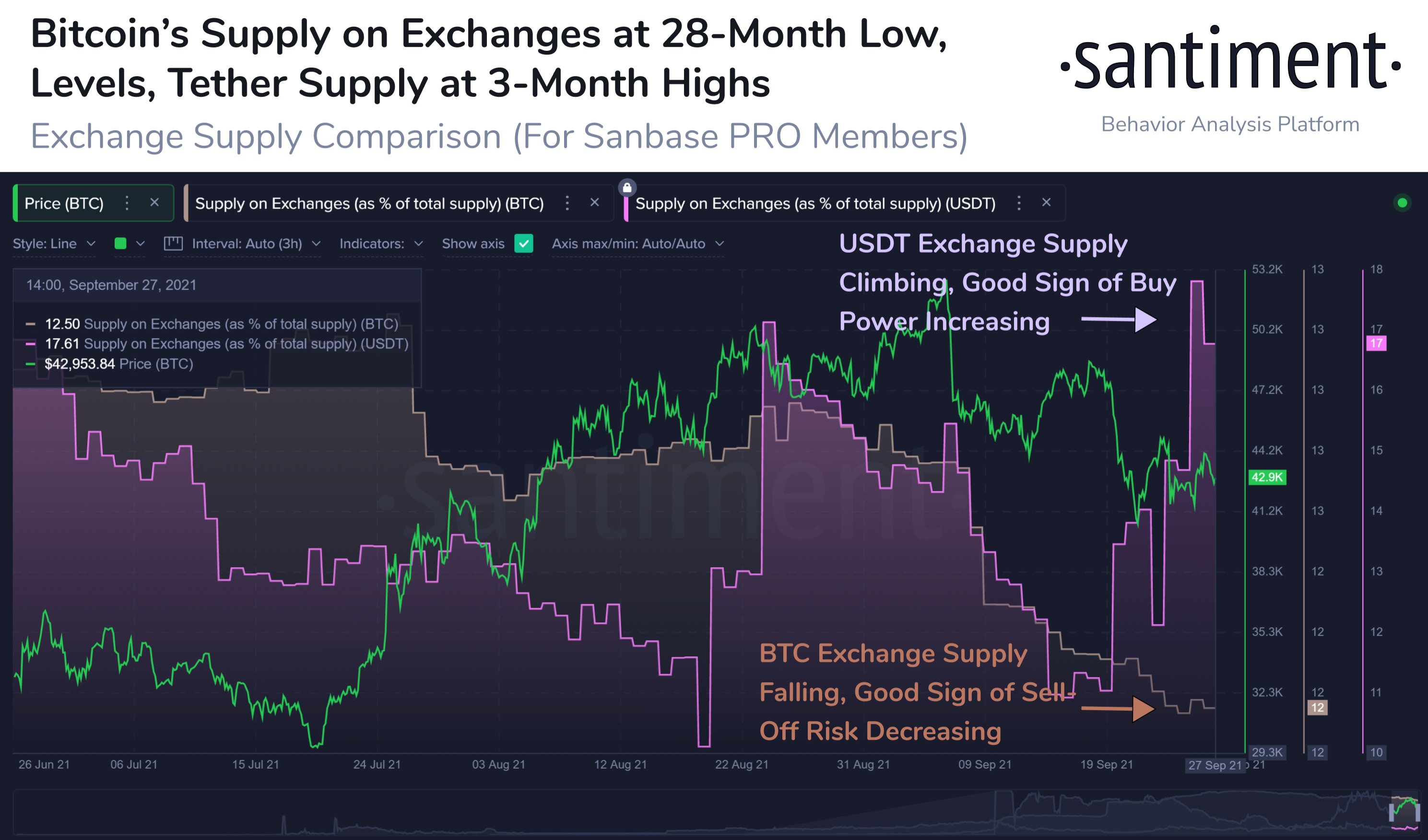 Stablecoins ready to buy
Santiment also noted that the amount of stablecoins, specifically Tether, on stock exchanges has not been so high since June, suggesting that buying pressure could increase. According to the analytical company, 17.6% of the entire USDT offer is currently on trading platforms.
In a weekly report released on Monday, Glassnode supported the idea, saying on-chain activity was declining. Active entities are still at bearish activity channel levels as network participation slows.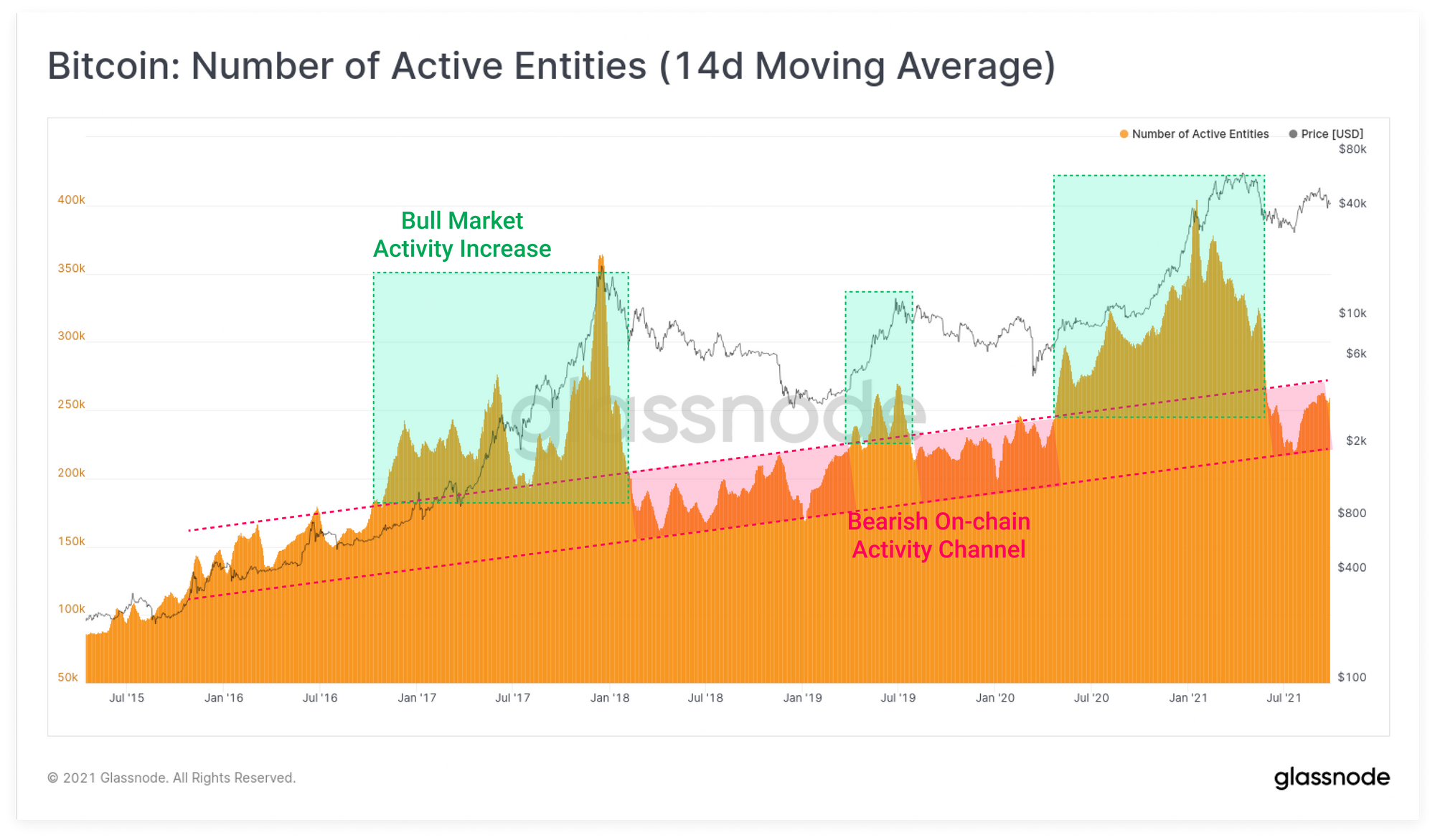 "This underlines the argument that the market may be dominated by HODLERS and traders, with a smaller proportion of new entrants and small speculators."
There is also an assumption that exchanges are now using batch processing of transactions and that Lightning Network's adoption has also risen sharply, which may lead to deviations in some metrics.
By monitoring the net growth of the entities, the analytical company came to the conclusion that most of today's market participants are longer-term valuers. Large-scale accumulation occurs both in the early stages of the bull market and at a later stage in the bear market.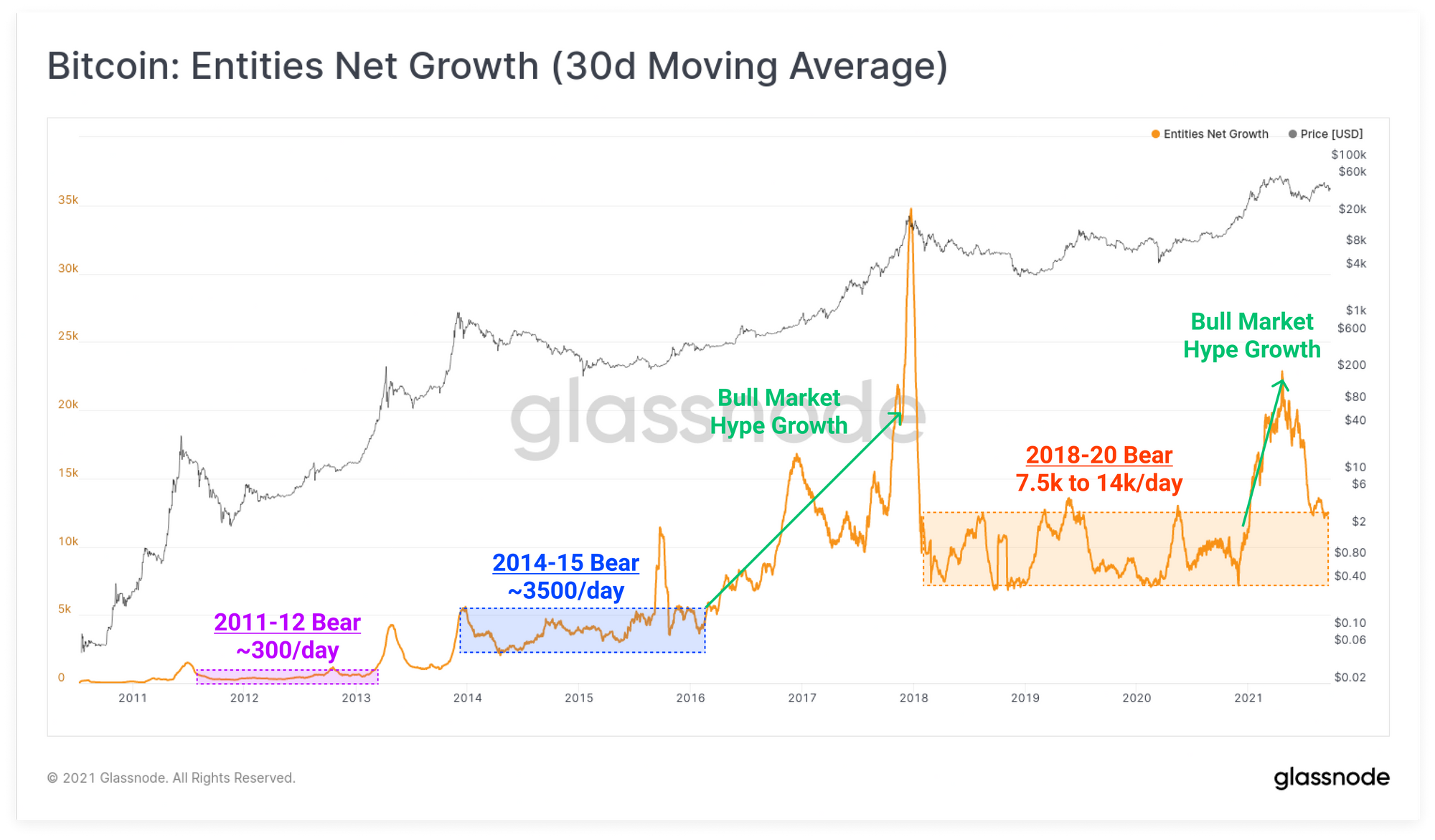 Glassnode also said that the amount of BTCs, which are "highly liquid", has returned to the level of December 2018, which further supports the outflow metrics from the exchanges.
Robert Kiyosaki predicts a huge stock market crash in October and says it could happen to BTC as well