BTC Toys With $60k, BNB Hits All-Time High and ETH Creeps Past $2,000
3 min read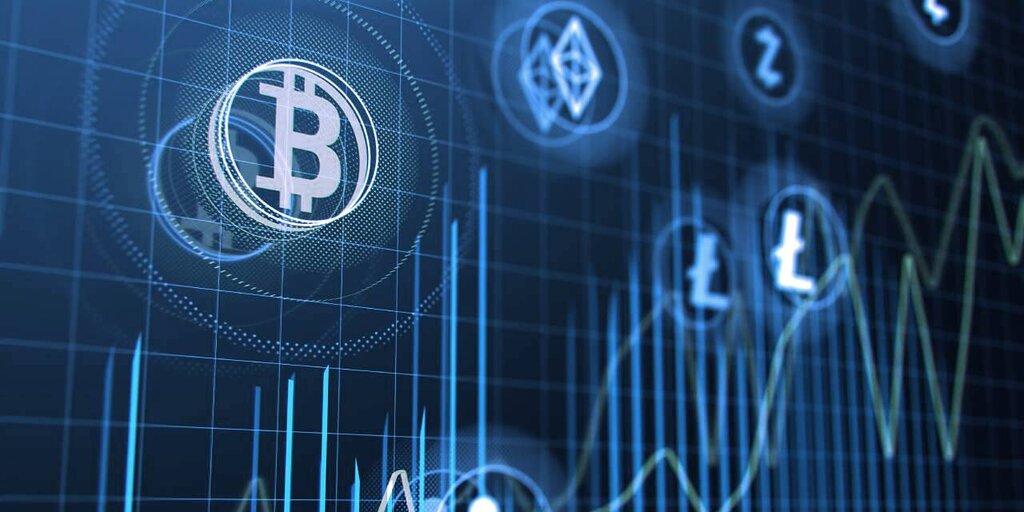 It's all systems go for the crypto market. 
Binance Coin hit a new all-time high of $356 at 2 AM, and little more than an hour later, BTC also hit highs of $60,200. By then, ETH also crossed $2,000, a hair's breadth from its ATH $2,036 on February 20. 
BTC trades at $59,950 at the time of writing, while ETH goes for $2,011. 
The coins are hot in demand. The average transaction fee ETH—an indication of activity on the ETH blockchain—increased from $13 on Monday to $22 today.
Institutional and retail interest is high
And after a few weeks of relative quiet, institutional interest in BTC is picking back up . Yesterday, banking giant JP Morgan said that BTC's volatility is declining, making it more attractive as a store of value and as an investment to institutions. 
In a note on Thursday, the bank explained that if BTC's volatility was set to converge with the volatility of gold, the data  supports a price projection of $130,000. JP Morgan's projection doesn't come entirely out of the blue. Earlier this year JP Morgan quantitative strategist Nikolaos Panigirtzoglou said that $146,000 "should be considered as a long-term target."
Plus, according to documents that Morgan Stanley filed with the US Securities and Exchange Commission on Thursday morning, Morgan Stanley is falling deeper down the crypto rabbit hole. It plans to increase clients' exposure to BTC by enabling certain mutual funds to invest in cash-settled BTC futures contracts and the Grayscale BTC Trust, a publicly-traded closed-end fund devoted to BTC. 
Like JP Morgan, Morgan Stanley's interest in BTC is not sudden. At the beginning of this year it bought a 10% share in MicroStrategy, a cloud computing company that's hoarded $4.5 billion in BTC over the last year. 
Doge is down. Paris is up. 
Not everything went smoothly. Dogecoin took a big hit to its price today. It is down almost 8% to trade at a price of $0.059. The price briefly pumped over April Fool's day when Elon Musk tweeted that "SpaceX is going to put a literal dogecoin on the literal moon."
SpaceX is going to put a literal Dogecoin on the literal moon

— Elon Musk (@elonmusk) April 1, 2021
Shortly after Musk's tweet the price jumped from $0.053 to $0.07, surging by almost 32%, but it has since beat a retreat. Clearly the "Elon Musk Effect" is losing its bark. 
Lastly, Paris Hilton rejoined the crypto world with a big announcement. In summer last year, the hotel heiress and socialite sold her artwork as a non-fungible token for $17,000. Now she's back at it again.
Known as the original influencer, @ParisHilton is also one of the original NFT innovators and has been involved since March 2020. "The possibilities are endless with this." She discusses her upcoming NFT, BTC and other investment projects. https://t.co/QENIFOHcZd pic.twitter.com/LUiyRqRiaj

— CNBC (@CNBC) April 1, 2021
Hilton appeared on CNBC's "Closing Bell" to talk about her upcoming NFT business, the details of which she remained tight-lipped about, but hinted that one of the NFTs will be art and the other will be "music and memorabilia." She also opened up about her portfolio as an investor and said she owns BTC and is backing several female entrepreneurs. 
Never a dull day in crypto, eh?
The views and opinions expressed by the author are for informational purposes only and do not constitute financial, investment, or other advice.