BTC Traders Hit Record Loss
2 min read
BTC's value has faced a major drop in recent weeks. The cryptocurrency's current price is more than 52% below its all-time high of $69,000, reached in November last year.
The realized losses confirm ‌that the cryptocurrency market now remains at the second lowest point in its history, according to Glassnode, with the second highest level of loss-making in history.
So-called loss-making (as opposed to profit-taking) occurs when an investor sells his asset at a price below the cost or average book value paid for purchases.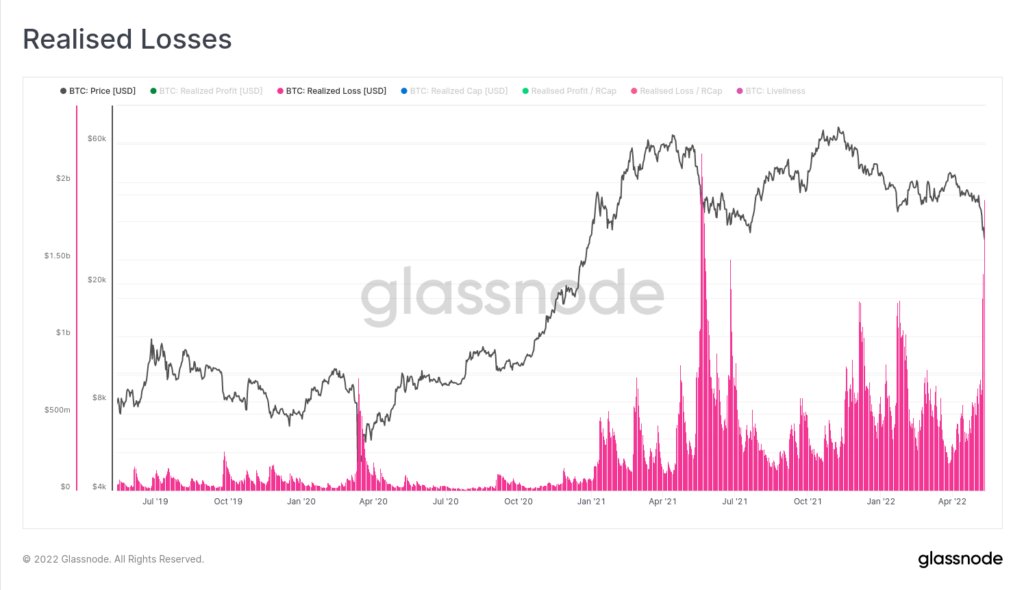 It is important to separate realized from unrealized losses. After all, volatile assets like BTC quickly recover from a massive loss and turn losing positions into profit over the course of a day. That is, there is only loss when there is a sale.
"Whenever the market reports a massive increase in realized losses, like yesterday, we should expect a decrease in selling pressure, especially after an asset has lost nearly half its value in such a short period. Alternatively, traders refer to situations like this as 'capitulation,'" said Arman Shirinyan.
Fall to rise
According to Shirinyan, the last time the market saw such a high level of realized losses was in the summer of 2021. At the time, BTC showed similar behavior in the market, losing around 45% of its value in less than a month. .
"After the cryptocurrency market 'celebrated' the biggest loss realized in history, we saw a gradual recovery of BTC and a rally to $69,000", he pointed out, believing that the same should happen now.
The defeat of the stablecoin UST to maintain its parity with the dollar is causing the entire cryptocurrency market to bleed.
However, the biggest drop was on LUNA, the Terra tier 1 blockchain on which the UST is built. In addition, Luna was the manager of the UST and responsible for its ballast.
As a result, the value of the cryptocurrency plummeted more than 99% from $116 to $0.01 in less than 7 days.
Binance coin price prediction 2022 – 2030