Can Ripple become an NFT player?
2 min read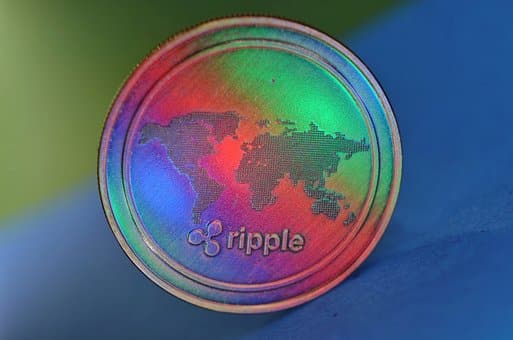 The cryptomarkets have failed this summer, but the NFTs, or non-fungible tokens, are as hot as ever. Sales of these tokens reached a total of $ 2.5 billion in the first half of 2021 and are still continuing as collectors search for NFTs with works of art, sporting goods and many other items.
New player
The NFT boom brought new opportunities for artists, actors and entrepreneurs, but also for blockchain and distributed ledgers. While ETH is a place where NFTs are minted and stored, competitors are trying to get into the action. The latest example is the Ripple. The company, whose fate is linked to the XRP ledger, announced last week that it has joined Investment Series A at Mintable, a website that offers simple tools for anyone to create an NFT.
Ripple CEO Monica Long described the NFT as "something we're betting on," stating that the XRP ledger is natural for registering NFT ownership. She pointed in particular to the very low cost of this ledger and the built-in decentralized stock exchange.
Long is probably right about costs. Those who plan to mint the NFT on Ethereo often face unpleasant surprises in the form of high "gas" fees. Long, on the other hand, says the cost of writing to the XRP legder is more than half a cent.
Long, meanwhile, also praises the XRP ledger as an ecological alternative to Ethereum. While ETH is in the process of moving to a less energy-intensive process, its network currently requires a lot of electricity for maintenance. Unlike XRP, whose annual energy consumption corresponds to 12 American households, according to the co-founder.
Ripple is not the only one
It should be noted that Ripple is not the only one trying to discourage NFT enthusiasts from Ethereum. The start-up blockchain company Solana recently announced the "Shopify for NFT" service, while its management similarly cites costs and the environment as a reason for the transition.
However, if Rippea or Solana succeeds in becoming big players in the NFT, paradoxically, this could also jeopardize the nascent industry. The reason is that NFTs are supposed to be unique in nature – things are easy to replicate on the Internet, but an artifact depicted as NFTs is registered as unique.
The problem with using multiple blockchains to write NFTs is that there is a risk that artists and others will offer the same "unique" digital artifact in multiple locations. Such a situation would be similar to a homeowner's use of competing property rights offices to sell the same property to multiple buyers.
Conclusion
The NFT has opened up many opportunities for artists and collectors. But many more adjustments are needed to make it really 100%.
5 min read