Celebrate the new year in New York Times Square in the Metaverse
2 min read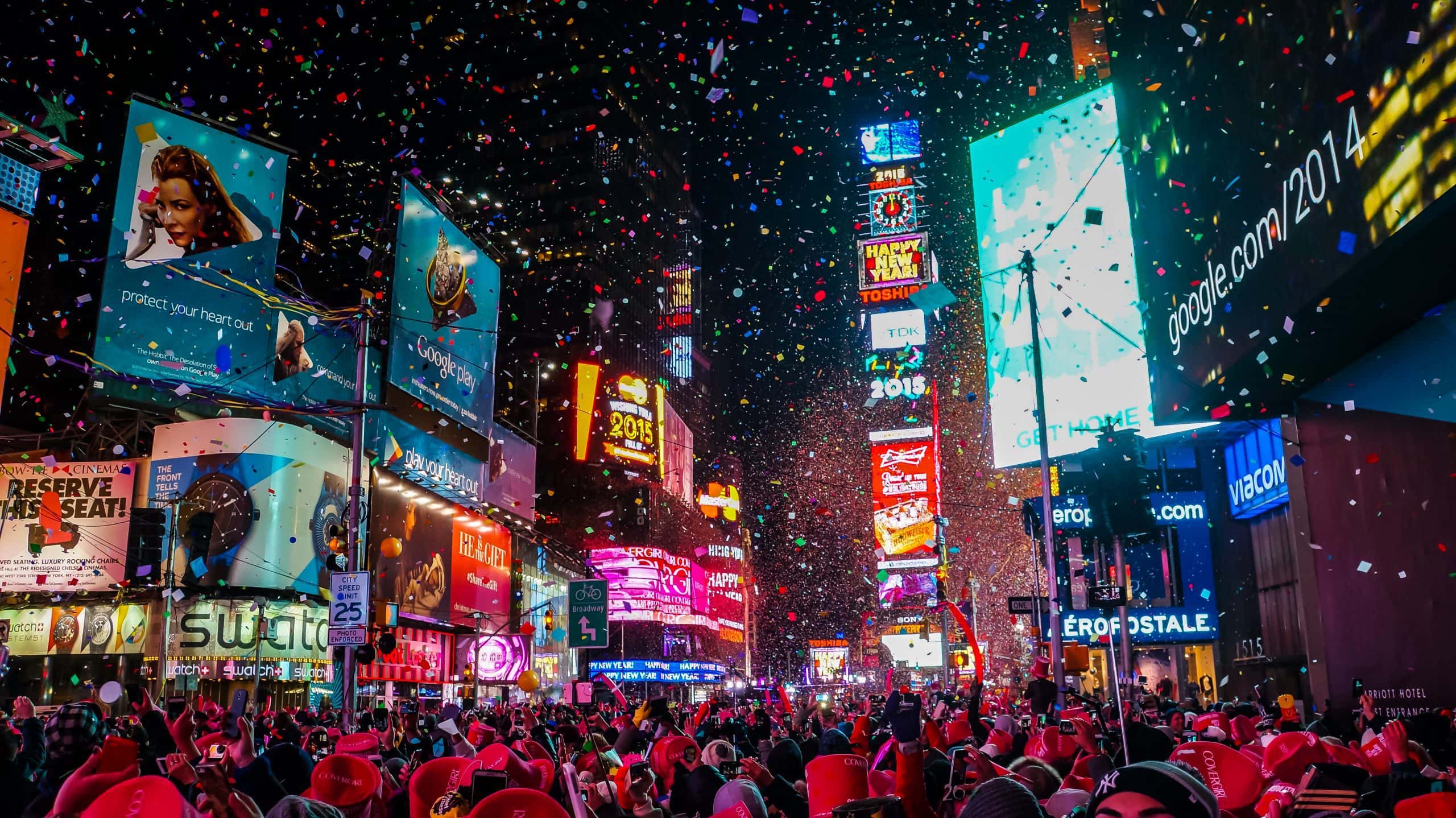 Celebrate the new year in the Metaverse? Decentraland makes it possible with a new cooperation – a trip to New York included.
Blockchain investor Digital Currency Group (DCG) and real estate company Jamestown announced to create a New York landmark for the virtual real estate world Decentraland. It's about One Times Square (in German: House Times Square No. 1). This is a 26-story building in the middle of Times Square, New York City, from the rooftop of which the New Year's Eve Ball Drop celebration takes place on December 31st each year. The building is owned by real estate company Jamestown. Once it acted as the seat of the New York Times-Editorial staff.
Celebrate New Year's in Times Square… in Decentraland!https://t.co/phe7qr10LY

— Decentraland (@decentraland) December 29, 2021
The virtual counterpart in Decentraland will also be the venue for a ball drop event. On December 31st at 11:00 p.m. EST, the virtual One Times Square will have its own digital New Year's Eve ball. It represents the scene of a party that is one of the first to be carried over from reality to the metaverse.
The Metaverse is an important part of real estate development and the built environment. While physical real estate is largely limited to people in geographic proximity, the Metaverse can give people around the world meaningful access to places through immersive virtual experiences
said Michael Phillips, president of Jamestown.
The Metaverse development companies GrowYourBase and MetaVenture Studios are building One Times Square in Decentraland. Accordingly, it is up to the address on the platform -106, -119. Land on the platform has been sold for millions of dollars for shopping district development. Well-known owners like Sotheby's have meanwhile also modeled their physical rooms on Decentraland. The two heavyweights Bank of America and Grayscale are also big supporters.
Analyst indicates 5 cryptocurrencies that can rise in the last week of the year