CFD Trading With 101Investing – An Overview
8 min read
Consistent, Solid, and Competent — that's how 101Investing likes to tout its online CFD trading platform. And to be fair, it has maintained a (comparatively) neat track record so far on many fronts to justify it.
With that said, and at the risk of repeating the obvious, you also have to keep in mind that CFDs are inherently complex financial instruments. Due to a variety of factors including high leverages on offer, the vast majority of inexperienced traders usually end up losing money.
This is why it is important to do your homework diligently before signing up with a CFD broker. And while at that, also make sure to study CFDs and the risks involved before making your first CFD trade.
We hope this review will help you clear your mind about 101Investing and whether or not it makes the right choice for you. Let's start with an overview of the platform.
What is 101Investing?
101Investing is authorized by FXBFI Broker Financial Invest Ltd. Like the other CFD trading platforms we have covered so far in this ongoing review series, 101Investing is also a regulated platform with a CySEC license to offer CFDs in the following asset classes:
Cryptocurrencies.
Forex.
Stocks.
Indices.
Commodities.
Precious Metals.
More on these products in the follow-up section.
Being a CySEC regulated platform, 101Investing also requires to comply with the guidelines set by the Committee of the European Securities and Markets Authority (ESMA) in accordance with MIFID II.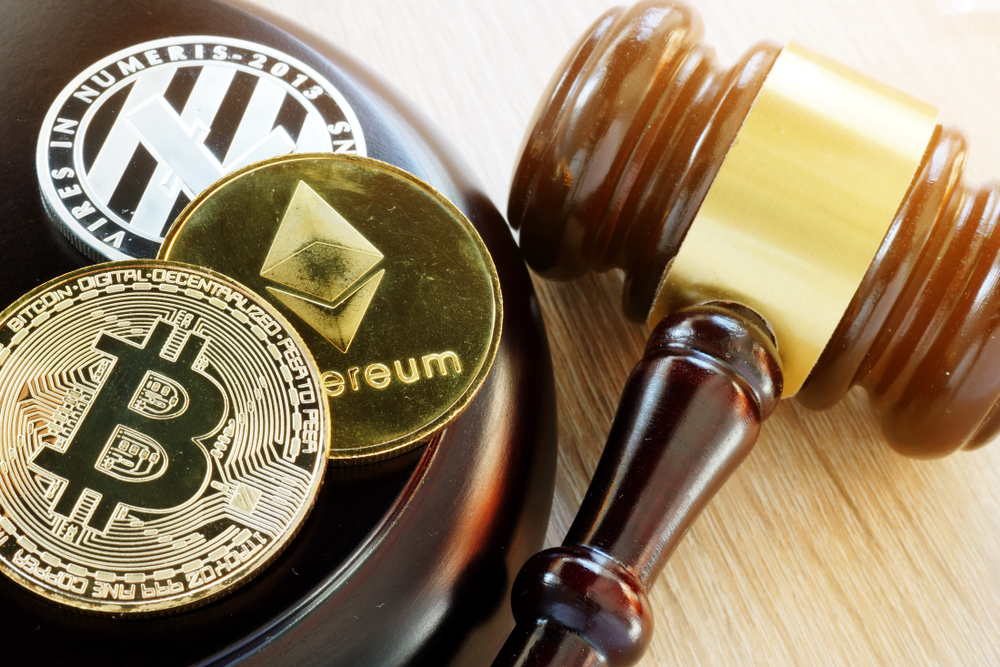 All these factors mean, 101Investing is always on its toes to offer the optimum level of security and fairness on its trading platform. This no doubt adds to 101investing's charm as a trusted venue for CFD trading.
Availability
101Investing primarily focuses on the EU market as it has to strictly adhere to the regulatory framework in the region. This is why as of April 2021, it doesn't offer services in any other parts of the world, be it the US, Canada, Australia, Japan, India, or any other major economy.
101Investing also has a "temporary permission" to operate in the UK, but the country's financial regulators advise traders to "understand the protections" they have and know "how to make a complaint" while dealing with the platform.
As of April 2021, 101Investing offers services in the following countries:
Austria, Bulgaria, Croatia, Czech Republic, Denmark, Estonia, Finland, France, Germany, Greece, Hungary, Iceland, Ireland, Italy, Latvia, Liechtenstein, Luxembourg, Malta, Netherlands, Norway, Poland, Portugal, Romania, Slovakia, Slovenia, Spain, Sweden, Switzerland, UK.
This limited availability is, of course, a big turn-off for many would-be customers worldwide. But then, this is not a problem exclusive to 101Investing alone. In fact, none of the CySEC-regulated CFD trading platforms that we have reviewed so far is immune from this.
CFD Trading With 101Investing: The Instruments on Offer
In total, 101Investing offers more than 350 CFDs in the following asset classes:
Cryptocurrencies: CFDs on BTC and more than 50 of the most popular altcoins including the likes of ETH, Ripple (XRP), and Litecoin, just to name a few.
Forex: CFDs on more than 45 currency pairs involving popular fiats such as the USD, AUD, EUR, GBP, and so on.
Stocks: 101Investing brings more than 75 CFDs on some of the world's most popular stocks from corporate giants and emerging startups. These include stocks from companies such as Google, Tesla, Facebook, Apple, Netflix, and so on.
Indices: CFDs on popular indices like Dow Jones, the FTSE 100, the DAX, NASDAQ 100, and Nikkei 225, to name a few.
Commodities: 17+ CFDs on commodity trading are currently available on the platform. These include energies as well as soft commodities like wheat, cocoa, coffee, etc.
Metals: The platform supports CFD trading with popular metals including, gold, silver, platinum, palladium.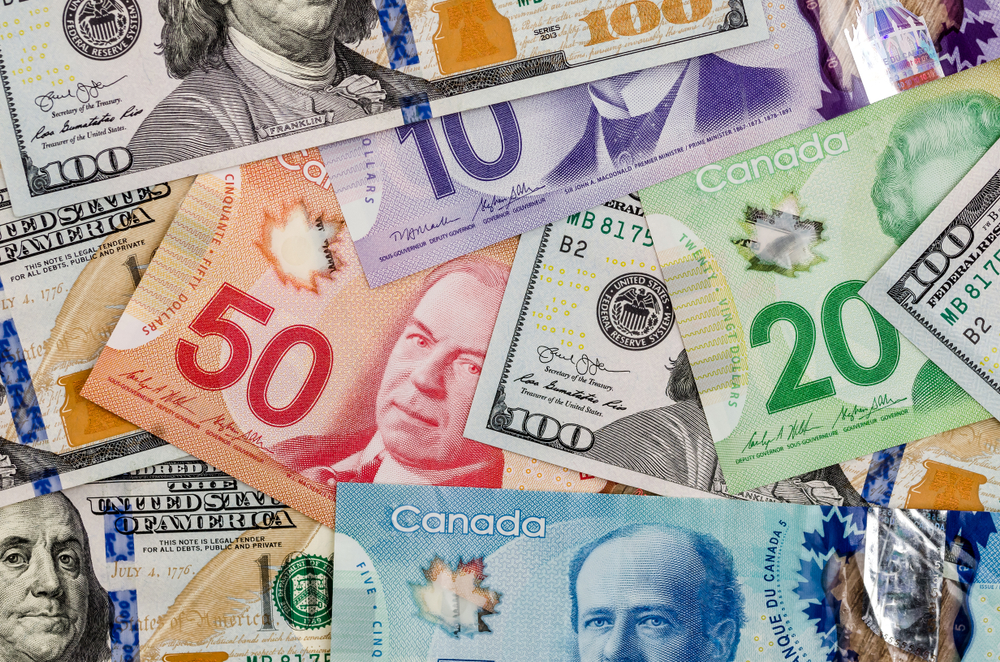 As you can see, the list of financial instruments offered by 101Investing is pretty comprehensive. However, broadly speaking, this has almost become a standard package available on nearly all of the CySEC-regulated CFD brokerage platforms. Therefore, the platform doesn't have anything special to offer on that front.
Account Types and Getting Started
101Investing has a three-tier account set-up consisting of Silver, Gold, and Platinum membership plans. Silver is the basic-most plan and it comes with standard features such as hedging, up to 1:30 leverage for retail clients, and fifth decimal. Silver members do not get any swap discounts.
In comparison, Gold and Platinum users receive additional perks such as swap discounts. 25% for Gold users and 50% for Platinum users.
Users across all three account types get similar leverages on CFD trading. Forex pairs offer the highest leverage (1:30) to retail users whereas crypto CFD traders have to settle with a humble 1:2.
Pro-trading Account
There is also a fourth-account type that only pro traders can access. It comes loaded with extra perks such as higher leverages, among others. To be eligible for this membership, you have to meet two of three of the following criteria:
Sizable transactions on relevant markets at an average frequency of 10 per quarter over the past year.
A financial portfolio worth 500,000 EUR or higher.
Proof of experience in the financial sector as a professional with enough exposure to the services and financial instruments offered by 101Investing.
CFD Trading on 101Investing: Getting Started
Opening an account on 101Investing is a straightforward but somewhat time-consuming affair. You start by entering your name, email, phone number, and then a password of your choice. And then, in the next step, you need to share some additional personal details such as your address, the source account that you plan on using to fund your 101Investing wallet, and so on. This was the "straightforward" part.
Up next, you will receive a questionnaire designed to assess the level of trading skill and experience you have. Note that it doesn't really matter if up until this point you haven't had much exposure to CFD trading. Think of it as more of an internal assessment that the platform can use to serve you better.
In the fourth stage, you will require submitting your identity proof (e.g. passport, driving license, etc.) and proof of residence (e.g. utility bills).
Assuming everything is in order and 101Investing approves your documents, you will now be able to deposit funds into your account and start trading. The minimum deposit amount is $250 or equivalent in another supported currency. After that, an Account Manager will contact you.
Being a regulated platform, 101Investing must abide by all anti-money laundering and KYC rules mandated by CySec and EU regulators. That way, it's a bitter-sweet arrangement that makes you trade convenience for the legitimacy of a regulated platform.
Trading Terminals
You can use any or all of the following trading terminals to access your 101Investing accounts and execute trades:
MetaTrader 4 (MT4): MT4 is desktop trading platform. It is available for both Windows and Mac ecosystems with a sizable user base of millions across the world. MT4 Key tech powers are: Four market orders execution modes, Customized trading, 24 analytical objects, History of trades. See more on their website.
WebTrader: It is an easy-to-use browser-based trading terminal that you can use pretty much from any modern web browser. It requires no pre-configuration and you just sign in using your login credentials. The 101Investing WebTrader is available in 11 languages and it comes loaded with an array of professional analysis and charting tools.
Mobile Apps: 101Invsting mobile apps are available for both Android and iOS users. It carries a nearly identical set of features similar to what you get on the WebTrader. Although certain features might not be ideal for use on smaller screens, these apps bring you the ability to track and execute your trades even when on the move.
Note that the WebTrader, as well as the mobile apps, are all powered by MT4. You can use and synchronize your 101Investing account across all three of these platforms.
Deposit and Withdrawals
You can deposit and withdraw funds from your account using a variety of payment methods. These include bank wire transfers, credit and debit cards, Skrill, Safecharge, Worldpay, eMerchantPay Limited, and some other options that can be found on their website.
As with most regulated CFD trading platforms, you can withdraw funds only to the source account that you previously used to fund your 101Investing wallet.
As written in their Terms and Conditions, "Once the Client's withdrawal request is approved, will be processed, and sent for execution to the same bank, credit card or other source from which the funds were debited. Note that some banks and credit card companies may take time to process payments especially in currencies where a correspondent bank is involved in the transaction."
Fees
There are no deposit fees and commissions on 101Investing. Spreads are pretty much the main way the platform earns the bulk of its revenue. As previously mentioned, spreads become progressively thinner as you move up from SIlver to Gold and then Platinum accounts.
You can find the details of the spreads for each asset class and instrument here.
Apart from that, there is an "inactivity fee" if your account has remained dormant for 61 days or more. It starts at 160 EUR after the first 61 days of inactivity and then keeps going progressively higher with time.
There is no withdrawal fee provided you have available balance in your trading account.
CFD Trading With 101Investing: Pros and Cons
Pros
101Investing is regulated, which gives it the legitimacy you expect from a platform that you will be using to trade high-risk financial instruments like CFDs.
No deposit, withdrawal fees.
Up to 1:30 leverage for retail users.
More than 350 CFDs across different asset classes.
Loads of educational content to help new traders learn about CFDs and the platform.
Decent customer care service.
Cons
At 1:2, the leverage on crypto CFDs could be higher.
The website doesn't have a detailed FAQ section like some of its competitors do.
For professional traders, the maximum leverage of 1:200 is lower than what they get in other platforms.
Final Thoughts
During our research, we did notice some negative feedback about the platform on a handful of online forums and review sites. But this is not unique to 101Investing. Sometimes regulated CFD trading platforms receive these complaints because of the delays (withdrawal delays, for example) that might happen.
Of course, we are in no way downplaying the grievances of these users. However, based on our research, 101Investing does seem like an option worth mulling over if you are looking for a trusted CFD trading platform with good features and a low price structure.
If you insist on doing your own research before making a call, which we highly encourage you to do, this is a good place to start.
Visit the official 101Investing website for additional details.
The post CFD Trading With 101Investing – An Overview appeared first on BeInCrypto.