Chart points up to 50% increase in the price of Shiba Inu, says analyst
2 min read
According to the analyst Akash Girimath, on FXStreet, the price of Shiba Inu is hovering around a crucial support level and shows signs of triggering a rapid rally.
According to him, the recent dip below this barrier suggests that market makers have already collected liquidity. Consequently, this indicates that the risk of a fall is relatively less.
The expert explained that Shiba Inu's price reached $0.0000350 as a support floor after the December 4th flash crash. It then rose by nearly 14%.
However, the ensuing setback plunged the cryptocurrency below $0.0000327.
"After a brief rally, SHIB has rebounded again and is currently testing the $0.0000350 foothold, indicating the formation of a triple-touch configuration. Often, the third touch of this technical training is followed by a big increase in buying pressure," he said.
Shiba Inu
As he pointed out, traders can expect the price of Shiba Inu to fluctuate well above the $0.0000380 ceiling and collect liquidity above it.
"This move will confirm the start of an uptrend. In addition, SHIB will likely continue its ascent to retest $0.0000448, constituting a 28% gain," he pointed out.
In a bullish case, the price of Shiba Inu could extend beyond $0.0000448. Then it could go up to the resistance level of $0.0000522. This move would represent a 50% rise.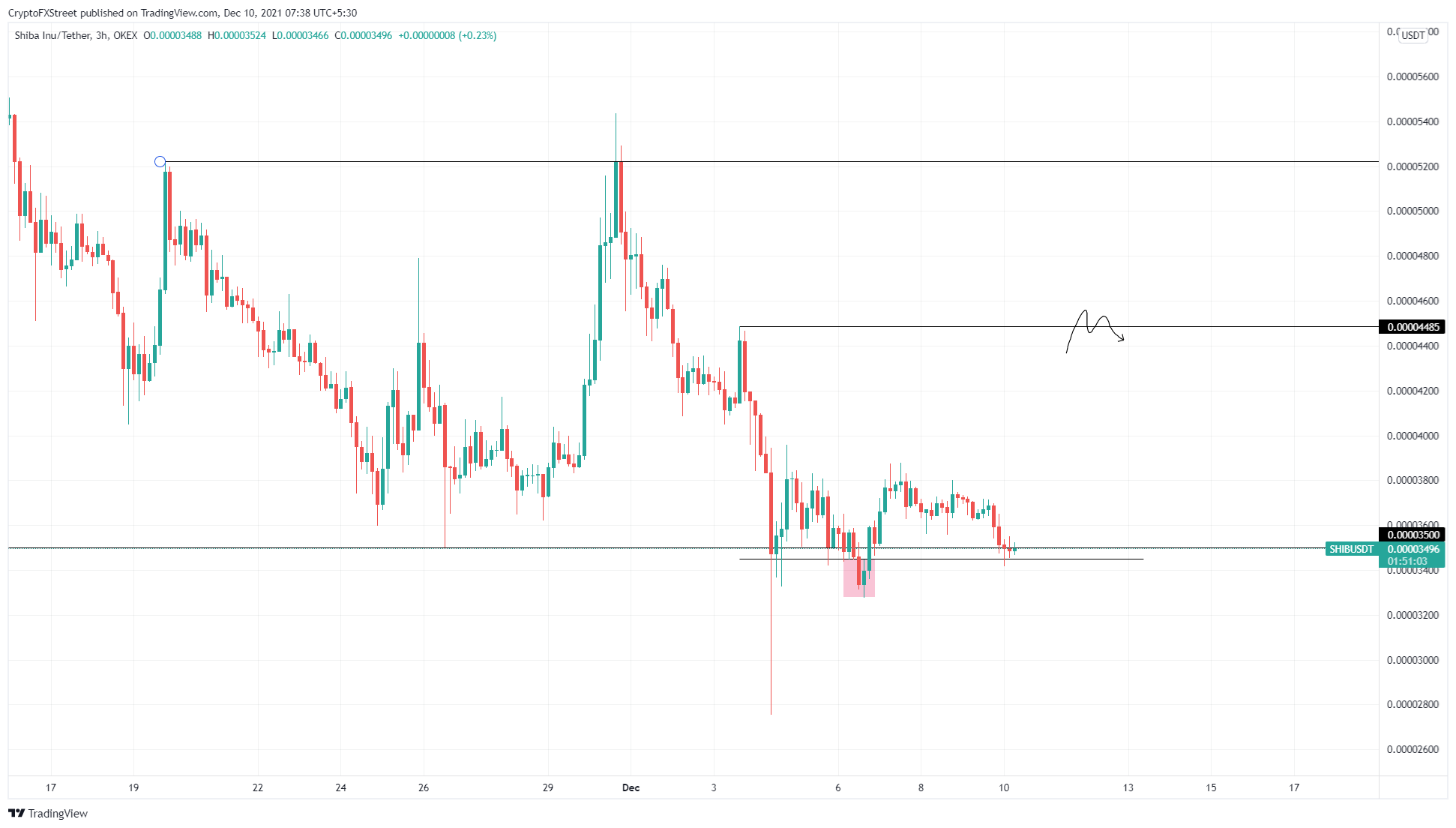 On the other hand, he pointed out that if SHIB fails to bounce off $0.0000350 support, consolidation could continue.
So, if selling pressure drops SHIB to less than $0.0000327, that will invalidate the bullish thesis.
"In that case, the price of Shiba Inu could venture lower and retest the December 4th low of $0.0000275," he concluded
How ASIC orders from institutional miners affect the price for terahash