Christie's to auction Beeple-NFT for $ 28.9 million
2 min read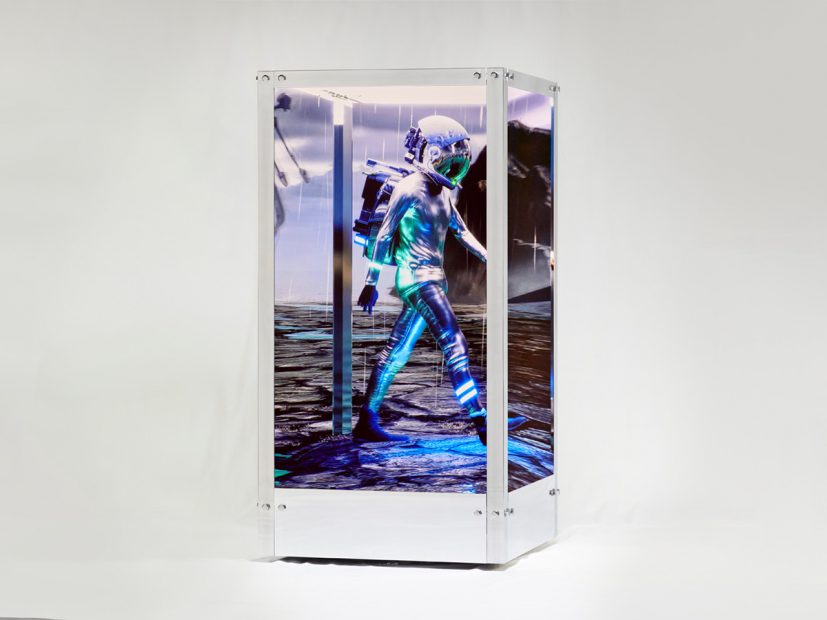 HUMAN ONE shows a 3D animated astronaut who the NFT artist Beeple can change and adapt to world events even after it has been created.
Beeple causes a stir once again with his astronaut NFT "HUMAN ONE". in the 21st Century Evening Sale in the auction house Christie's Anonymous prospects from Switzerland and Hong Kong outbid each other before venture capitalist and blockchain enthusiast Ryan Zurrer secured the purchase online for $ 28.9 million.
This is "HUMAN ONE"
The work of art shows a 3D human in a space suit walking through changing climate zones. The new owner receives on the one hand a physical 3D statue of the astronaut and on the other hand the "dynamic" NFT. The Christies's website states that Beeple can modify the "visual components of HUMAN ONE by editing or adding … the digital assets" so that the artist can comment on world events in real time. Beeple himself emphasizes the special feature:
The design of HUMAN ONE allows the video, both in the physical object and in its NFT, to be remotely and seamlessly changed from the blockchain – so the message and meaning of this work can evolve over the course of my life.

While a traditional work of art is more like a finite statement frozen in the moment it was completed, this work of art is more like an ongoing conversation because of its unique ability to be updated.

Beeple, NFT artist
The work of art is immortalized on the ETH blockchain. Physically, the statue is over 8 inches tall. Four interconnected video screens serve as walls. The viewer sees a 3D video with content like this:
Beeples NFTs outbid each other
This means that HUMAN ONE is (so far) the second most valuable NFT ever auctioned. Only another NFT Beeples was more expensive with the name "EVERDAYS: THE FIRST 5000 DAYS ". This digital work of art was created by Beeple over a period of 13 years and shows 5,000 images in a collage. As reported by BTC-ECHO, it was auctioned for $ 69.3 million in early March this year. Christie's was the first renowned auction house to allow NFT art to be auctioned. Since then, however, the digital works of art have been an integral part of the program.