Cosmos (ATOM) is ready to start a parabolic rally, says cryptanalyst Pentoshi
2 min read
Well-known cryptocurrency strategist Pentoshi sees Cosmos as an altcoin that now has perhaps the greatest growth potential of all.
Cosmos is waiting for a rally
The crypto analyst Pentoshi revealed his hottest tip to his approximately 325,000 fans on Twitter. Altcoin, which according to Pentoshi will now grow wild, is Cosmos (ATOM).
Cosmos is currently in 22nd place in the crypto market according to capitalization with a price tag of around $ 39. According to the analyst, this platform for smart contracts is now ready to strongly surpass its price tag in the next few weeks.
Pentoshi says ATOM will increase by 100% in pair with BTC, specifically to 0.00129 BTC (USD 76.14). He stated:
"ATOM [IMO] will be one of the best, if not the best player in the next few weeks. Chart is ready for a big upward shift […] a will be absolutely parabolic ala SOL / AVAX. "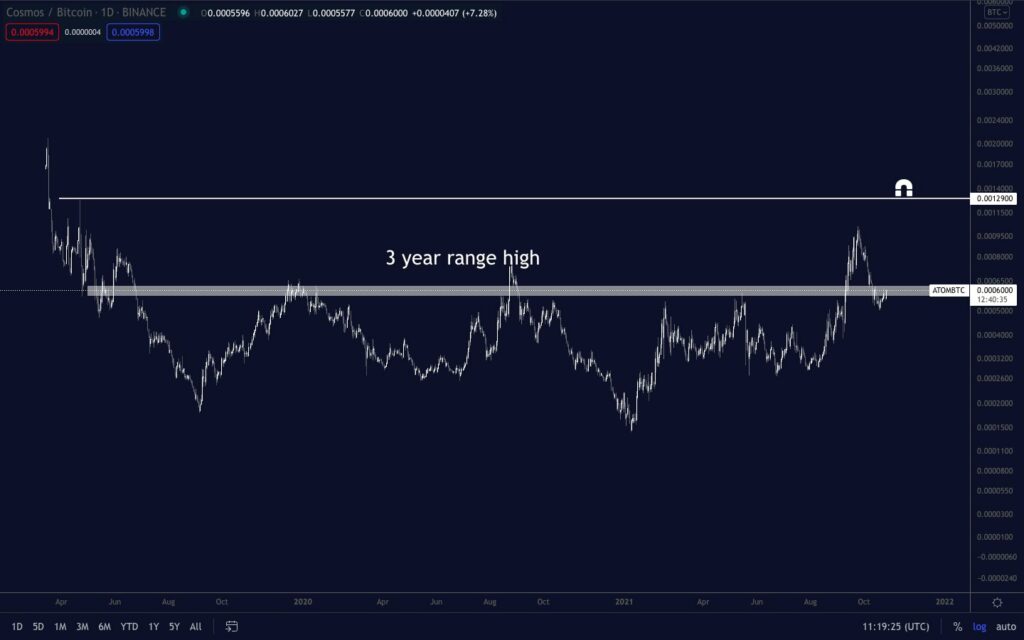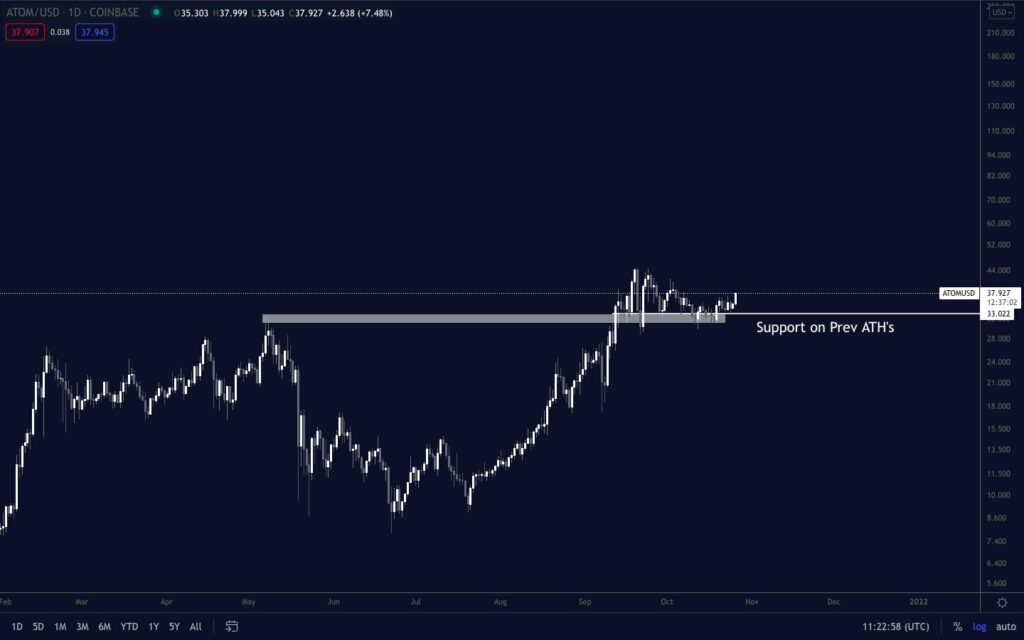 The success of altcoins and their price development is largely dependent on BTC. King could thus easily trap the Cosmos or any other altcoins in growth by a possible correction or further decline. Therefore, traders often set their altcoin predictions carefully and with regard to BTC.
According to Pentoshi, the best crypto asset shows its strength after a perfect retest of a key Fibonacci level of around $ 59,985. At the time of writing, BTC is being traded for about $ 62,000, and according to the analyst:

"BTC performed a perfect shallow retest [Fibonacci] level with a 10% drop after the ATH break and it looks like it will be ready for further price discovery phase. "
Conclusion
Remember that it is not advisable to blindly follow any predictions, the article is not a financial board and always make your own opinion based on your own "research".