Costly Cryptocurrency?
3 min read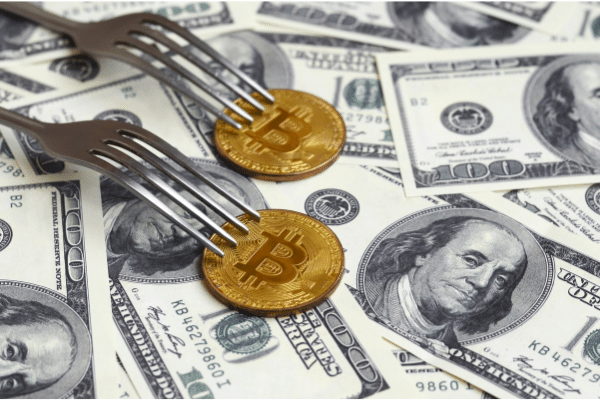 Elon Musk's suggestion that Bitcoin's prices "seem high" fails to dampen demand for the bellwether cryptocurrency which surged to US$57,000 over the weekend and reached a record US$1 trillion in market cap for the first time
Tide of institutional interest in Bitcoin will be hard to unravel this time with more CFOs facing growing pressure from their boards to at the very minimum, consider an allocation into the asset
In a bizarre twist of events, one of the alleged reasons for Bitcoin's most recent rally, Elon Musk's revelation that electric vehicle maker Tesla (-0.77%) had purchased some US$1.5 billion of Bitcoin, has also now come out to state in a tweet that Bitcoin prices "seem high."
But if investors were bugged out by Musk's tweet, that wasn't apparent as over the weekend, Bitcoin surged to another record, hitting US$1 trillion in market value for the first time ever and leaving both backers and detractors in a state of bewilderment.
Musk had earlier tweeted,
"Money is just data that allows us to avoid the inconvenience of barter."
"That data, like all data, is subject to latency and error."
Bitcoin has rallied some 56% this month alone, surging to US$57,000 where it currently sits after some brief pullbacks, heading into a fresh week.
Cryptocurrency stalwarts are wrestling with detractors for control over the Bitcoin narrative, with proponents arguing that Bitcoin is a worthy hedge against inflation risks, while critics suggest that it is just another manifestation of a misguided market, grossly distorted by waves of monetary and fiscal stimulus.
In many ways, Tesla's bet on Bitcoin is a win-win scenario.
If Bitcoin booms, which it has, adding an estimated US$1 billion to the electric vehicle maker this past month, Tesla gains, and if Bitcoin crashes, Tesla can always use the losses from its bet on Bitcoin as a tax break against any profits it generates from its core business.
Regardless, some traditional finance executives still see Bitcoin and its ilk as nothing more than a larger speculative bubble, driven by retail investors in much the same way that shares of companies like GameStop and AMC Entertainment (+3.45%) were.
But it's hard to ignore Bitcoin's towering performance over the returns of stocks, gold, commodities and bonds this year.
To quote former Chinese leader Deng Xiaoping,
"It doesn't matter if a cat is black or white, as long as it catches mice."
And considering that catch mice it did, some 5% of finance executives and CFOs in a recent Gartner Survey, reported that they intended to add Bitcoin to their balance sheets before the end of the year.
According to one senior finance executive,
"The costs of being wrong about Bitcoin are a lot lower than the costs of not participating. Imagine if we put Bitcoin on the books and we lose it all, ok too bad."
"But imagine if we didn't (allocate to Bitcoin) and a year from now the CEO looks and sees that we had that opportunity and didn't do it, suddenly you have your CFO looking for a new job as someone more 'dynamic and forward-looking' replaces them."

The post Costly Cryptocurrency? appeared first on SuperCryptoNews.