Could Binance be the Decentralized Company of the Future?
4 min read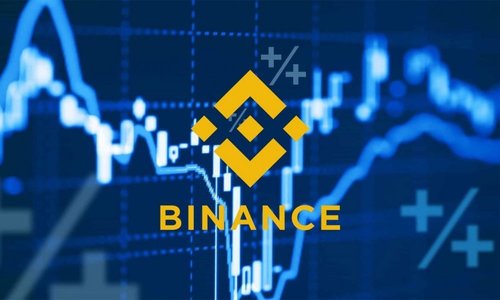 Regulators may be better off working with Binance instead of against it
Binance has proved that it can operate effectively everywhere while being regulated nowhere, and its openness to working with authorities should be seen in a positive light instead of being dealt with harshly and arbitrarily
Global regulators are finding themselves in a bind – they're trying their best to close in on the world's largest cryptocurrency exchange by volume Binance, and finding that they aren't having any real impact on its activities.
Earlier this month, the United Kingdom's Financial Conduct Authority moved against Binance's U.K. branch, Binance Markets Limited, to prevent it from conducting any regulated activity, but Binance.com, where most of the action takes place operated as per normal.
Binance is one of those companies which can effectively exist off the grid.
It pays its employees in BNB, a cryptocurrency of its own creation and its headquarters is wherever its founder Changpeng Zhao or "CZ" as he prefers to be known, happens to be (increasingly Singapore), meaning that it doesn't have a pressing need for banking services or an office to house employees who've almost always worked remotely.
Binance's history reads like the experience of every other cryptocurrency company trying to get a bank account.
Founded in China, it was forced to flee to Japan before being exiled to Malta, Binance as a legal entity finally uploaded itself into the cloud.
Binance Holdings Ltd. which supposedly manages Binance.com is alleged to be domiciled in the Cayman Islands, but officially the Cayman Islands authorities claim they do not supervise it nor authorize its activities.
But a global regulatory crackdown on Binance is counterintuitive because it will force CZ's hand to do what he and Binance have been good at all this while – minimizing government oversight while existing everywhere.
From the U.K.'s FCA, to the U.S. Justice Department and Internal Revenue Service, Thailand and Japan are the latest to join a growing list of authorities worldwide that are trying to tighten the dragnet around Binance.
Yet for its part, Binance has tried to work with regulators.
In Singapore, Binance Asia Services Pte. Ltd. is in line to apply for a Payment Services License, issued by the Monetary Authority of Singapore to run a digital token exchange.
Before the U.K. FCA's most recent action, Binance Markets Limited was regulated and overseen by the FCA.
CZ himself has repeatedly come on media outlets to reinforce that Binance is committed to following the rules and strives to partner government agencies in routing out misconduct.
But does Binance really mean it?
Regulatory agencies are well advised to assume that it does and should take Binance up on the offer instead of trying to beat it back into the wilderness.
A cross between a hydra and an eel, last year a U.S. federal judge dismissed a lawsuit filed by a disgruntled Binance contractor in Portland, Oregon, on the basis that it lacked locus standi to adjudicate the case because Binance had neither offices nor managers there.
To make matters worse, Binance has plenty of cash and isn't afraid to spend it the American way – on lawyers and lobbyists.
Binance is being advised by former Democratic Senator for Montana, Max Baucus as its policy adviser and government liaison and it has hoovered up previous administration officials for their clout, network and influence.
Former Obama administration official Roberto Gonzalez serves as Binance's lawyer of record, and Binance.us, the American arm of the cryptocurrency exchange, just hired Brian Brooks as its CEO, the Trump administration's Acting Comptroller of the Currency.
Presumably these Binance hires are being paid in dollars, but you never know.
In a blog post last week, CZ conceded that Binance hadn't "always got everything right, but (we) are learning and improving every day."
Significantly, the founder of the world's busiest cryptocurrency exchange actually welcomes more regulation so that people can feel more safe participating in the market.
Consider that in 2019, when cryptocurrency prices were far below where they are today, Binance was hacked for around US$40 million worth of cryptocurrency at the time, and made good on the losses for its users, no questions asked.
Binance could have just said "too bad" to its users and moved on, but it didn't.
Instead, Binance was not only incredibly forthcoming about the hack, detailing its impact, it also said it would cover the entire incident "in full" and no user funds would be affected.
No courts needed to step in, there was no lengthy litigation and Binance didn't rely on any of the myriad disclaimers that are embedded in almost every user agreement for software anywhere in the world.
Cryptocurrencies were stolen on their watch and Binance users were made whole, plain and simple – it's hard to say if a regulated financial institution would do the same or deny responsibility while hiding behind a wall of lawyers and exception clauses.
If regulation is about consumer protection, then arguably, Binance has already passed the smell test, but perhaps that's not foremost on the minds of enforcement agencies.

The post Could Binance be the Decentralized Company of the Future? appeared first on SuperCryptoNews.