Croatian Post has become a place of buying and selling cryptocurrencies
1 min read
After the integration of the purchase of crumbs at selected post offices almost two years ago, Croatian Post (Hrvatska pošta) has expanded its service to include the sale of crumbs. Digital assets can be bought or sold at more than 50 post offices covering all regions in the country.
Croatian Post sells cryptocurrencies
Currently are supported operations with 11 cryptocurrencies: Bitcoin, Ethereum, XRP, Stellar, EOS, Bitcoin Cash, Dai, USDT, USD Coin, Polkadot and Kusama. Crypto transactions are carried out in cooperation with the Croatian company Electrocoin, which is successfully operating the service BTC-mjenjacnica.hr.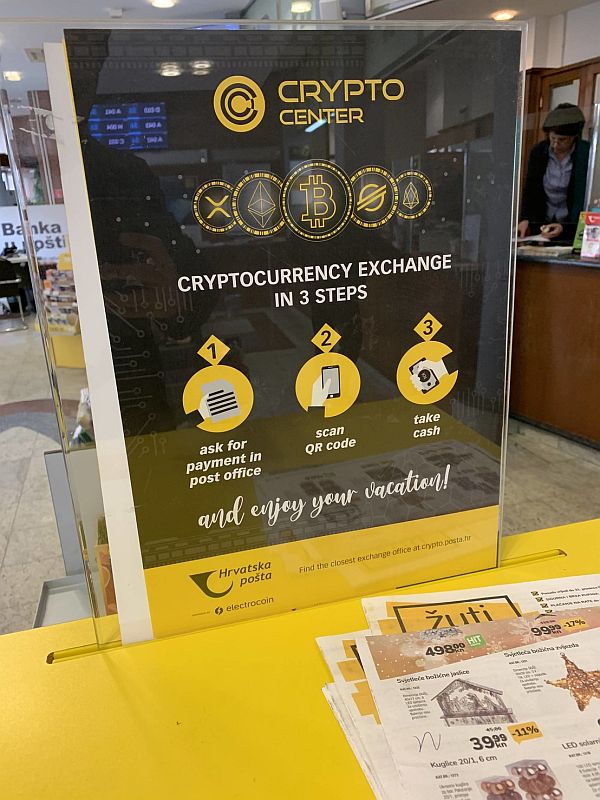 In addition, users have gained access to Cryptocenter, Special site which gathers all Croatian postal service related to cryptocurrencies. The resource contains an exchange rate and an interactive map with postal addresses where the services for buying and selling cryptocurrencies are available.
You can also buy crypto stamps on the site, and this is another novelty with which the Croatian Post has connected the local philately with new technological opportunities in the form of the NFT.
All three issues of crypto stamps have a total of 3000 exclusive copies, which can be purchased either for cryptocurrencies, for fiat on epostshop.hr or directly at the post office.